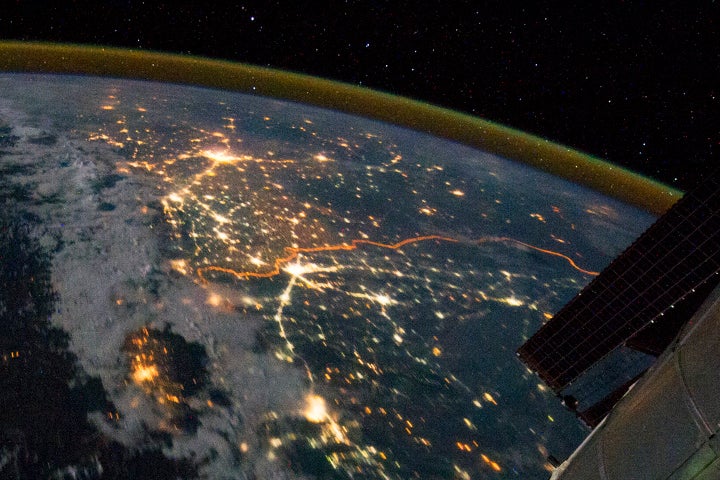 This is like a modern Great Wall of China.
The bright orange line on the photo below, which was taken from the International Space Station, isn't photoshopped or cleverly highlighted to show an otherwise indiscernable line. It's an actual line of lights separating a hostile Asian border.
A striking feature is the line of lights, with a distinctly orange hue, snaking across the center of the image. It appears to be more continuous and brighter than most highways in the view. This is the fenced and floodlit border zone between India and Pakistan. The fence is designed to discourage smuggling and arms trafficking. A similar fenced zone separates India's eastern border from Bangladesh (not visible).
The photo also holds another little treat, an aura high above the Earth that seems to curve perfectly with the planet's edge. This glow is created by radiation hitting the Earth's atmosphere, according to the Earth Observatory.
The photo itself was taken with a Nikon D3S digital camera using a 16mm lens and is a bit blurry because of a one second shutter-speed that allowed for additional light absorption.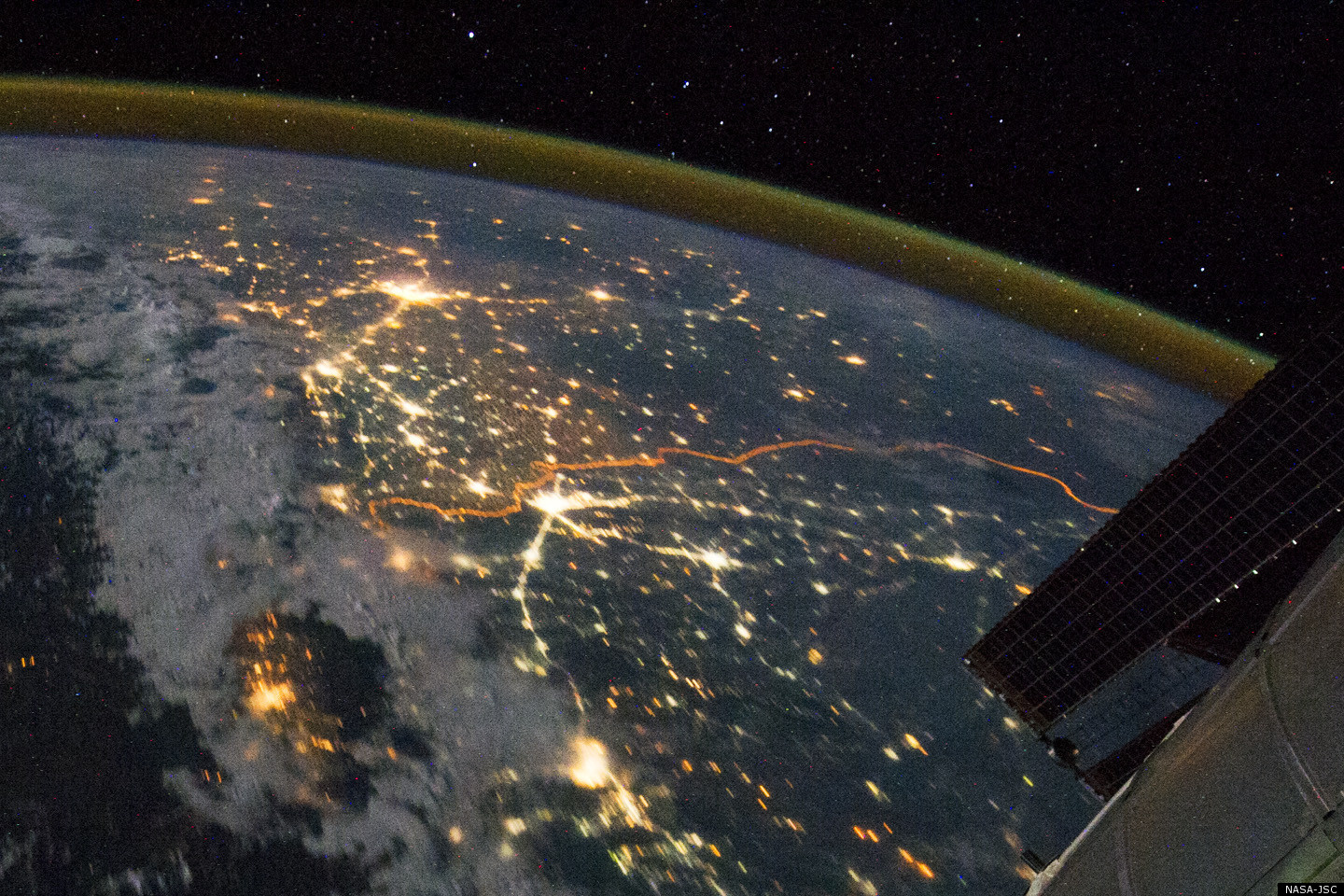 Related
Popular in the Community