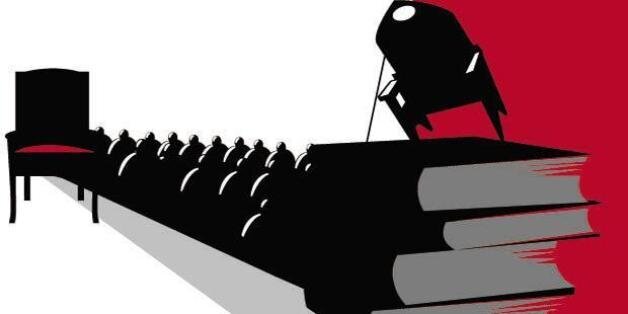 This article first appeared in LiveMint/ India on March 30, 2014.
NEW DELHI -- "How can we leave a better world for our grandchildren?" This rhetorical question is asked frequently in many countries. Consumer-driven societies and electoral democracies tend towards short-term satisfaction. Now many of them around the world are feeling the need for an institutionalized long-term planning process to direct their governance towards ensuring the common good of all citizens and the needs of the future.
Noteworthy amongst these is the state of California. Renowned for innovation and liberty, California has been a forerunner in the development of direct democracy with referendums and citizen propositions. For many decades though California's participatory democracy has tied the state's governance into knots. Its infrastructure is crumbling; water is becoming scarcer; the state's vaunted education system has deteriorated; the state is spending more on its prison system than on education. Political gridlock has brought the state's finances to the brink. A group of the states' citizens, including chief executive officers (CEOs) of its technology firms, world-renowned professors, and former high level federal and state officers, set up a Think Long initiative to find better governance solutions.
Nicolas Berggruen, a leader of the initiative, and Nathan Gardels explain the solutions in their recent book, "Intelligent Governance for the 21st Century: A Middle Way between West and East." They engaged with many Chinese scholars too to understand the principles of Chinese governance and planning models. They also looked into emerging practices in Europe.
They propose a better governance process that combines the electoral systems of multi-party democracies with a process of long-term planning.
India must find a way for faster, more inclusive and sustainable growth. This is the goal of its recent Five-Year Plans. Indian democracy, with its rambunctious politics, noisy 24x7 TV channels, and now stirred by social media too, seems unaffected by the ponderous plans of the country's Planning Commission. India needs a better process to guide its long-term progress. Insights from California's Think Long initiative are worth noting.
1. A system of electing representatives from local districts directly into a national parliament ensures representation. However, since the incentive of the elected members is to continue nursing their local constituencies to get elected again, they are not inclined to take wider, long-term views in national debates. Therefore, another institution is necessary for deliberations about the big picture. This should be a non-partisan institution whose appointments, moreover, are not locked into the electoral cycle.
2. Direct democracy by involving citizens in referendums and votes for propositions seems an attractive bypassing of dysfunctional representative institutions. In fact, as California's experience reveals, the effects of the cure may be worse than the disease. While citizen participation in such direct votes is very large, it is very shallow too. Voters do not understand the systemic implications of the specific propositions before them. Thus, on one hand they will limit taxes on their properties. And on the other, vote for more schools. "Retail rationality at the ballot box can easily add up to wholesale madness," say the authors.
3. Electronic polling and social media can expand the reach for citizens' participation. Perversely, they also reduce the richness of citizens' understanding of issues. The participatory power of social networks can tear down authority by mobilizing diasporas of the disaffected, as in the Arab Spring. But they have not been able to create agreements about the path to the future. "You cannot tweet a constitution," the authors say.
4. Not just shared information, but a shared narrative is essential to provide the patient allegiance required from citizens to allow policies for the long term to show fruition. For this, democratic societies need an institution to shape a process of widely inclusive and well-informed deliberations amongst stakeholders.
5. The Think Long initiative in California was formed by self-selected members. They engaged with citizen groups and the state's governor and some changes in policies have already been made. The committee has proposed that a more formal non-partisan body, appointed by elected officials but composed by prominent citizens with expertise and experience, whose term does not coincide with that of the elected government, should watch over California's long-term interests.
In the run-up to the national election next month, many Indian newspapers, citizens' groups and think tanks have been volunteering their views on what should be the agenda of the next government and the way forward for the country. The Planning Commission, an official institution, could shape a shared narrative for the country.
Sadly, neither political parties nor citizens see it that way. They see the Planning Commission as a fund allocator and target setter, but not as the facilitator of a national dialogue cutting across party lines about the strategy for the country to achieve its goals.
Publishing tomes with the country's Five-Year Plans, exchanging notes on files with central ministries and matter of form meetings with state governments cannot create a shared narrative for the country. Citizens must be engaged to develop a shared narrative in their minds that will endure through election cycles. Then citizens can put pressure on politicians and strengthen their political will to do what is required for the country. The Planning Commission must be reformed to fulfill this 21st century role.
REAL LIFE. REAL NEWS. REAL VOICES.
Help us tell more of the stories that matter from voices that too often remain unheard.