Over the past ten years, India's status as a place to do business has grown immensely. According to the Global Business Travel Association (GBTA), India is the 10th largest business travel market in the world. With more Westerners traveling for business and gaining appreciation for the vast and unique cultural attractions, history and landscape, more leisure travelers are keen on exploring India, but it's a big country - 1.2 million sq. miles covered by more than 1.2 billion people!
So, let's try to bite off some selective areas to get a handle on this amazing culturally diverse destination. As a starting point, we checked in with TripAdvisor to see what their users' favorite sites are. TripAdvisor's 2015 Travelers' Choice picks for India include the following geographies in their top five: 1. Jaipur 2. New Delhi 3. Mumbai 4. Jaisalmer and 5. Bardez.
Those certainly sound perfectly logical, as most of us have at least heard of two or three of these spots, but we decided to take it a step further. We interviewed Louise Nicholson, an India travel expert and author of more than 25 books, including "National Geographic Traveler: India". Interestingly, her top picks didn't quite match up to TripAdvisor's contributors. In fact, only Mumbai made her top five as compared to TripAdvisor's Travelers' Choice destination picks. Here are Louise's favorite places and why you should consider them when planning your big trip to India.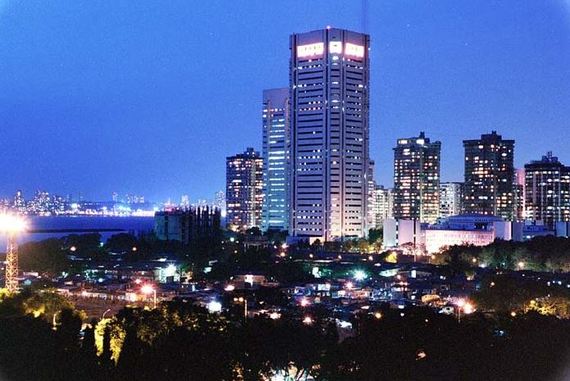 World Trade Center, Mumbai
1.Mumbai - a great entry city for a first visit to India. Many people just transit through, but it merits stopping and exploring. Mumbai is a bustling buzzing port-city made great by the British in the 19th century, and now the financial, fashion, film and entertainment capital of India. Downtown (around the Taj Mahal hotel) is easy and safe to walk, and you can find bars, restaurants of all cuisines, the Prince of Wales museum, cool contemporary design and art galleries in beautiful old warehouses, and fantastic fashion. Other areas have their own neighborhoods for eating and shopping; I really like Bandra.
2.Udaipur, Jodhpur, Nagaur - the best trio of cities in fairytale Rajasthan, and you just drive between them - so, no airport hanging about. These are some of the best Rajasthan cities at the moment, thriving, not too big, walkable, great hotels. Ideal for honeymooners and people wanting the full combo of dazzling colors, romantic forts, shopping direct from craftsmen, and outrageous playtime palaces, many of which you can stay in and partake of their amazing spoiling spas. At Nagaur you stay in the palaces the queens lived in!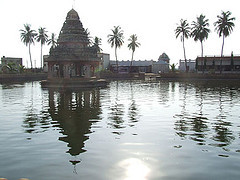 Sacred temple water tank of Koviloor, Tamil Nadu (Photo: kulasekaran Seshadri)
3. Tamil Nadu - this is the state in South India where you see historic India, but living full pelt today, especially in the huge temple cities with their temple bazaars, festivals, their own in-temple elephants. You can start from Chennai and then do a tour through the villages and fields to visit Mahaballipuram, Thanjavur, Thiruchirappalli and Madurai. Good historic hotels along the way. Find delicious food, music, weavers, ladies in glistening saris. And watch all those rituals and festivals. You even have a drop of French sophistication at the former French colony of Pondicherry!
4.Ajanta and Ellora - two world class mind-blowing sites inland from Mumbai; you just take a 40 minute flight to Aurangabad, which is your base for visiting each site. Still in rural India, it is as if you are discovering each one. Dating from 2nd century BC up to the 8th century AD, or so, you see the birth of monumental sculpture and painting that spread eastwards across the Buddhist world, and Hindu and Jain sculptures that set the tone for the great medieval achievements. As if that were not enough, one of India's most important Shiva pilgrimage temples is at Ellora (almost no foreigners know about it), and the high quality shimmering Paithan silk weaves on sale in Aurangabad.
5. Sikkim - up in the lush and pristine Lower Himalaya hills located between Bhutan and Nepal, Sikkim was an independent kingdom until recently. Few tourists visit, yet it is tranquil, varied and very beautiful. Just the place for relaxing in the spring and fall. You start from Darjeeling, crossing into Sikkim to explore a very distinct culture. You can visit a tea plantation, go inside ancient monasteries to hear monks chanting, spot orchids hanging from trees and great big rhododendrons blossoming in their natural habitat. You can take walks through villages and farms to spot hill birds, see how people live close to the earth, and take hikes of varying challenge into the mountains. There is even a superb new hotel built in Sikkim style with excellent food and rooftop terraces where you can gaze - all day long if you wish - at a row of family snow-capped Himalayans peaks.
Related