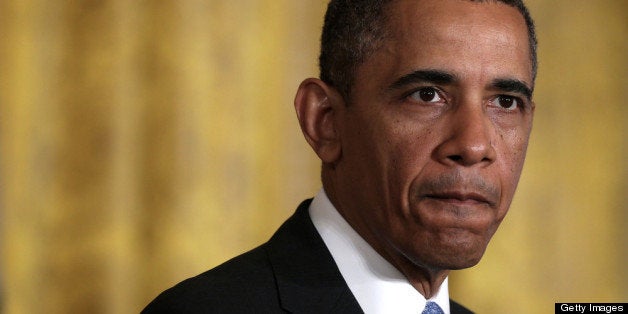 WASHINGTON -- The Obama administration placed India on a special trade blacklist Wednesday, a move some public health advocates said was retaliation for the country allowing generic versions of expensive drugs preferred by the U.S. government.
The Office of the U.S. Trade Representative objected to aspects of India's patent system in the agency's latest Special 301 report:
Recent actions by the Indian Government, however, have raised serious questions about the innovation climate in India and risk hindering the country's progress towards an innovation-focused economy. In the pharmaceutical sector, some innovators are facing serious challenges in securing and enforcing patents in India. The United States urges India instead to adopt policies that support both cutting-edge innovation to address important health challenges and a robust generic market.
India's generic drug industry, the world's largest maker of low-cost medicines, has been the core of a public health revolution in the past decade, producing inexpensive versions of drugs used around the globe. Treatment for AIDS, in particular, was virtually nonexistent in developing countries prior to the emergence of Indian generic drug manufacturing in the early 2000s. The U.S. AIDS relief program, the President's Emergency Plan for AIDS Relief, relies heavily on generic medications.
But the Indian generic industry is reviled by pharmaceutical firms in the U.S. and Europe, which rely on strict intellectual property standards to charge high prices for their medicines. By securing monopolies through patents and other methods, these companies are able to charge high prices in the U.S. without the threat of market competition until the patents expire.
The Office of the U.S. Trade Representative has placed India on its "Priority Watch List" for several years, citing issues valued by the American pharmaceutical industry every year Obama has been in office. The list is little known in the U.S. and has no recognizable immediate impact. Still, it is a significant economic tool abroad that can have political repercussions, although some experts argue that it's relevance has waned.
"The U.S. Trade Representative's decision to place India on its annual trade 'Watch List' is a bully tactic being used to punish the country for taking steps to ensure access to affordable, lifesaving medicines and to prevent other developing countries from following similar strategies," said Judit Rius, U.S. manager of the Doctors Without Borders Access Campaign. Doctors Without Borders is a humanitarian group that won the Nobel Peace Prize in 1999.
"We believe that both branded companies and generic companies are part of a larger pharmaceutical ecosystem that's critical to the health of our citizens," a U.S. Trade Representative official told HuffPost on the condition of anonymity.
There have been two major intellectual property cases in India since USTR's last Special 301 list. The first occurred last year, when the Indian government approved the development of an affordable generic alternative to Nexavar, an expensive cancer drug patented in India by the German drugmaker Bayer AG. Bayer was charging more than $5,000 a month for standard doses of the medication -- unthinkable in a nation with a per capita income of about $1,410.
A generic version, approved by the Indian government, cost just $157 a month. Under the compulsory license issued by the government, Bayer received a 6 percent royalty on sales of the generic drug.
In a July 2012 hearing, U.S. Patent and Trademark Office Deputy Director Teresa Stanek Rea called the decision an "egregious" WTO violation. "This is front and center," she said. "[We are] trying to stop the granting of further compulsory licenses."
Compulsory licensing -- the granting of a license to produce a generic version of a product -- is explicitly protected by WTO treaties to help countries improve public health and ensure access to medicines.
USTR referenced the Nexavar case in its Special 301 Report, objecting to the Indian government decision for saying the country's law allows a compulsory license on products that are not being manufactured in India three years after they are patented. The India court's decision, however, primarily focused on Bayer's failure to meet demand for the medication and the firm's failure to offer the drug at "reasonably affordable price."
James Love, director of the nonprofit group Knowledge Ecology International, told HuffPost the Obama administration, by focusing on India's domestic drug production rules, neglected to admit it was trying to force India to accept a $65,000 annual price for a cancer drug.
"We are very interested in working with India to achieve the right policy mix to maximize both innovation and access," the anonymous USTR official told HuffPost. "We do remain concerned, however, about some of the circumstances cited by Indian courts to justify the Bayer compulsory license, including the fact that the drug was not being manufactured in India. This is compounded by other Indian Government industrial policies, such as the National Manufacturing Policy."
This spring, India issued another major patent ruling on the cancer drug Gleevec, manufactured by Swiss drugmaker Novartis. While the drug had been around for a long time, the company filed a patent for an updated version available in pill form. India's highest court ruled against Novartis, on the grounds that the pill format did not constitute a significant new breakthrough worthy of monopoly pricing power.
Companies frequently apply for patents on minor upgrades to existing medications in an effort to extend their monopolies beyond the standard 20-year patent, a process known as "evergreening." Evergreening is frowned upon by the World Health Organization.
Some types of evergreening are also frowned upon by the Obama administration inside the U.S. Obama's latest budget proposal criticized "evergreening" of biotech drugs based on "minor changes in product formulations."
The 2013 Special 301 Report, however, objected to the standard provided by the Indian court.
"The United States is concerned that the recent decision by India's Supreme Court with respect to India's prohibition on patents for certain chemical forms absent a showing of 'enhanced efficacy' may have the effect of limiting the patentability of potentially beneficial innovations," the report reads. "Such innovations would include drugs with fewer side effects, decreased toxicity, or improved delivery systems."
The different message on evergreening is part of what Love said he sees as an emerging dualism in Obama's prescription drug policies. On some domestic issues, Obama is interested in emphasizing consumer affordability. Those priorities often do not apply abroad, however.
"Obama has been really willing to throw poor people in developing countries under the bus in order to shore up his political support with big pharma," Love said. "He's going to try to push back a bit on some pharmaceutical things in the United States that would benefit U.S. consumers, but he's showing no interest in doing things that would recognize the vast differences in income between people in the United States and developing countries."
Before You Go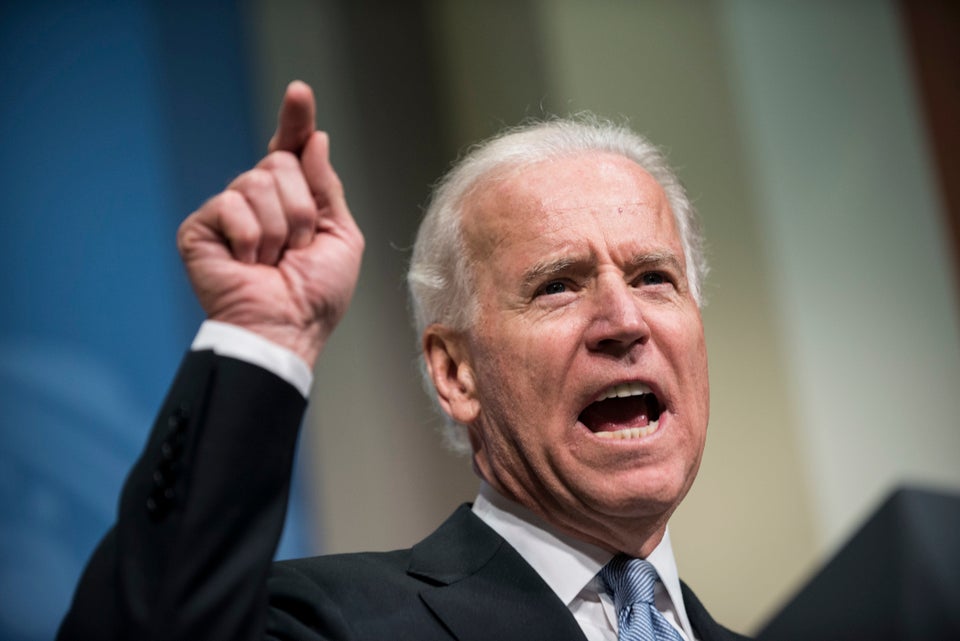 Obama Cabinet: Who's Staying, Who's Leaving
Popular in the Community