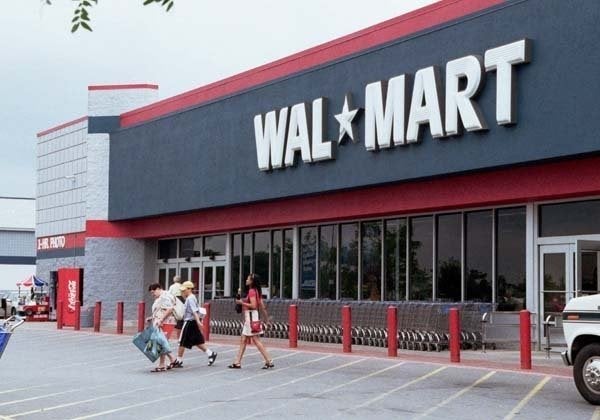 In 2003, a new kind of "drugstore" appeared across America, promoting cheaper prescription drugs from Canada. Instead of pills, these stores had fax machines and computers that could process orders from senior citizens in the U.S. desperately seeking lower cost drugs.
But federal and state regulators stepped in to interrupt the supply chain. "To some extent, we're caught in the middle of a problem that is not our responsibility, which is drug prices. Our responsibility is safety," a Food and Drug Administration (FDA) official, told USA Today. The FDA issued warning letters to these storefront pharmacies, saying importing Canadian drugs violated federal law. At the time, at least one million Americans were sourcing their medications from Canada. More than $1 billion in product was being imported from Canadian suppliers. The FDA ruled that anyone enabling U.S. citizens to buy drugs from other countries was violating federal law. Storefront owners countered that they were not violating the law, because they were not dispensing drugs -- just helping customers with paperwork.
The pharmaceutical industry was largely seen as driving the FDA to be more aggressive on cross-border imports, because of the potential loss of profits. But the FDA said its concerns about drugs entering the U.S. were all about safety. Seniors were warned that their drugs could be counterfeit, or from countries with weak regulatory standards. "They allege these are Canadian versions of drugs approved in the United States, but we don't know what they are, because there is no regulatory oversight of these drugs," the FDA told USA Today. The importers insisted that the drugs were coming from licensed Canadian pharmacies.
One Oklahoma-based importer, Rx Depot, was shut down by the FDA for violating drug importation laws. A federal judge ordered 85 Rx Depot stores closed in 2004, ruling that only drug manufacturers were allowed to import drugs for sale. The court also ruled that the safety of these imported drugs could not be verified. Rx Depot appealed the court's decision. "We're going to fight like a wild animal," one of Rx Depot's co-founders said---but the stores never reopened. To stop cross-border selling, some drug manufacturers, like GlaxoSmithKline, stopped shipping drugs to Canadian wholesalers who sold to U.S. customers. That led elderly rights groups to call for a boycott of Glaxo.
Beginning January 1, 2006, the entire drug importation issue changed dramatically with the implementation of Medicare Part D by Congress. Talk of Canadian imports all but disappeared from the media. Within 9 months of the creation of Medicare's new drug program, Wal-Mart announced that it would begin selling in the Tampa, Florida trade area, a month's supply from a list of 150 generic drugs for $4 each. One industry analyst told the NewsHour that Wal-Mart's drugs "come from all over the world. They're U.S. manufacturers, Israeli and Indian manufacturers. They have a choice of where to buy these drugs. They are the lower cost drugs in the system today, and that's part of the reason why they're able to price them at this low price point." Wal-Mart was buying drugs directly from manufacturers.
By the end of April of 2007, Planet Retail was reporting that Wal-Mart was "in advanced talks" with the largest Indian pharmaceutical exporting companies -- unknown to most Americans -- like Ranbaxy, Dr. Reddy's Labs, Cipla, Lupin and Sun Pharma. In March of 2003, the Los Angeles Business Journal reported that Cipla and Ranbaxy had 81 applications before the FDA to sell generic drugs in the United States. The companies were taking advantage of India's low labor costs and highly-skilled work force to expand outside their home base. Ranbaxy had challenged the patents on blockbuster drugs such as Pfizer's Lipitor and AstraZeneca's Nexium. A U.S. district court ruled in favor of Pfizer, but Ranbaxy appealed the decision. Even if it ends up losing the challenge, Ranbaxy will be the only generic manufacturer for six months after the patent expires, because under FDA law, the first company to file a challenge on a patent has six-month exclusivity rights, during which time the generic price can be as high as 80% of the original drug. This position could be worth billions to Ranbaxy.
About 14.3% of unapproved medicines entering the US market come from India, according to a group called GS1, a global organization "dedicated to the design and implementation of global standards" to improve the efficiency of supply chains globally. GS1 is described as a joint industry-Government initiative to bring international best practices into India. Wal-Mart began requiring its drug suppliers to use radio frequency identification tags (RFIDs) to help track drug supplies, and check counterfeits.
Historically, according to Bain & Company, Indian companies would copy drugs from other companies and make inexpensive versions, because the Indian government required the indigenous manufacturers to adhere to foreign patents on the manufacturing process, but not on the final drug product. They could alter the manufacturing process and produce generic versions of foreign branded drugs even while they were under patent. But India' laws have been amended to prevent big generic manufacturers like Ranbaxy from making inexpensive copies of foreign drugs patented after 1995.
A drug industry group called Pharmexcil, set up in December of 2004 by India's Ministry of Commerce & Industry, says that Indian drug makers have "tremendous opportunities...in the post 2005 era to manufacture and export many products getting off-patented. Its immense strength [is] in manufacturing quality medicines at affordable prices." According to Pharmexcil, "The generic drug prices in the US market have substantially gone down with Indian generic players quoting low prices...It is good to see that the quality of Indian generic products are accepted in the US."
In 2005, Ranbaxy won Wal-Mart's Supplier Award for outstanding performance. Ranbaxy expects that its U.S. division, largely buoyed by Wal-Mart, will bring in 50% of the corporation's revenues. The Indian drug company's sales in the U.S. increased ten-fold from 1999 to 2003, according to Bain.
From this complex global manufacturing and distribution network, a few basic facts emerge:
·* most Americans have no idea that the drugs they are buying at Wal-Mart are produced in India, made by companies that are copying another company's products.
·* although India has the highest the number of U.S. FDA-approved facilities (84) outside the U.S., no one knows how reliable the quality of Indian drugs really are. The World Health Organization (WHO) has warned that the global counterfeit and substandard drug trade is a $35-billion business, with little risk of prosecution.
·* when consumers buy their drugs at Wal-Mart, the retailer uses that money to buy more products from India, in the same way they buy more clothing or toys from China. Once again, the U.S. takes what other countries make. Wal-Mart's sourcing of drugs from foreign countries exacerbates our unprecedented foreign trade imbalance.
Ironically, the same federal government that hassled senior citizens over importing small quantities of drugs from Canada, now seems content to allow Wal-Mart to import billions of dollars annually worth of Indian drugs to enhance the retailer's bottom line. The Indian drug companies have found a generic drug niche to fill, and they are using their poorly-paid workforce and less than stringent regulatory requirements to satisfy America's growing need for pills. Unlike clothing or toys---there is no label on the pill that says "made in India."
Al Norman is the founder of Sprawl-Busters, and the author of "The Case Against Wal-Mart."
Popular in the Community