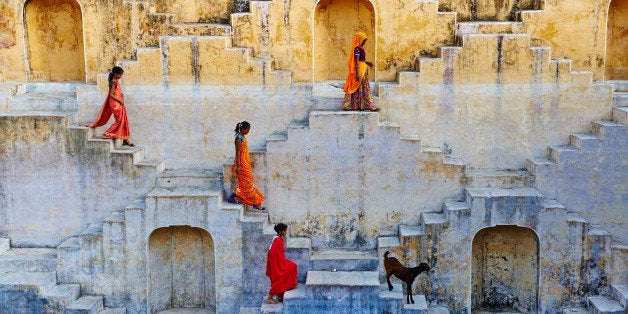 Even before the Beatles went on their famous pilgrimage to Rishikesh with Maharishi Mahesh Yogi in 1969, India has been a popular travel destination for American tourists seeking serenity and spiritual growth. But in recent years, wellness travel to India has exploded.
Mia Farrow, Steve Jobs, and Oprah are just a few of the many Westerners who have flocked to India for life-changing trips to visit meditation retreats and spiritual sites. Now, the southeast asian country is the fastest-growing wellness travel destination, with a projected 22 percent annual growth rate. In comparison, the United States -- the leading country for wellness travel -- has an average annual growth rate of 5.8 percent.
Wellness travel -- any tourism associated with the goal of maintaining or enhancing one's personal well-being -- is now a $439 billion industry worldwide within the $3.2 trillion global tourism industry, representing 14 percent of all tourism spending. It's estimated to have a trillion dollars worth of economic impact.
"As more people embrace overall healthier lifestyles at home, we are now seeing those behaviors translate and be integrated into their travel and vacation habits," Susie Ellis, Chairman and CEO of the Global Spa & Wellness Summit, said in a statement. "For others, vacation provides an escape from the non-stop activities of their daily lives. As these two trends converge, we are seeing many people commit their vacation time and dollars to wellness travel, as evidenced by their increased spending and specific global destination choices."
Spa experiences, healthy eating, opportunities for personal growth, yoga and meditation, fitness, stress reduction and holistic health are among the experiences sought by wellness travelers, according to the 2013 Global Wellness Tourism Economy Report.
Ellis explains that the recent mindfulness boom may be playing a part in attracting more visitors to India.
"India's wellness offerings are very understandable -- they have yoga, meditation and ayurveda," Ellis tells the Huffington Post. "Right now, those are things that are really resonating with people... the kind of things that people want and need are the things that India is offering."
Since the 2002 "Incredible India" tourism ad campaign, travel to the country has been on a fairly steady rise. The campaign sought to bring higher-yield tourists to India -- the country had long been attracting hikers and travelers staying at low-cost ashrams, but the tourism board knew that if they attracted wealthier tourists, the rest would follow.
And they were right: Using bright colors and promising "thousand-year-old recipes for eternal youth," the campaign generated a 16 percent increase in tourism in its first year.
The country's latest high-profile wellness travelers are Prince Charles and Camilla Duchess of Cornwall, who are currently on their first nine-day tour through India. The British royal couple will be touring some of the holy cities and spending time at an ashram in Rishikesh.
Visitors going to India for wellness-based trips will often spend a fair amount of time visiting there, learning about the ancient arts of yoga and meditation, as well as ayurveda (the Indian "science of life," a system of traditional medicine) on an extended week or two-long trip, according to Ellis.
"To go to India and detox and spend a week and really feel what it's like to be in a state of mindfulness, that's life-changing," says Ellis. "And it would attract the people who have the time and resources to do that."
A growing number of wellness retreats and spas are cropping up across India, from Dharamsala to Mysore, to accommodate the growing demand for holistic health-based travel. Lonely Planet event ranked Sikkim, India one of the top 10 travel destinations for 2014.
Along with India, China, South Korea, Russia and Germany are some of the other top wellness tourism destinations. Still, the U.S. remains the top destination for wellness travel, with $167.1 billion in expenditures and a total of 141.4 million wellness trips taken annually (followed by Germany at 49.3 million).
Click through the slideshow below for our guide to the best yoga and meditation retreats in India: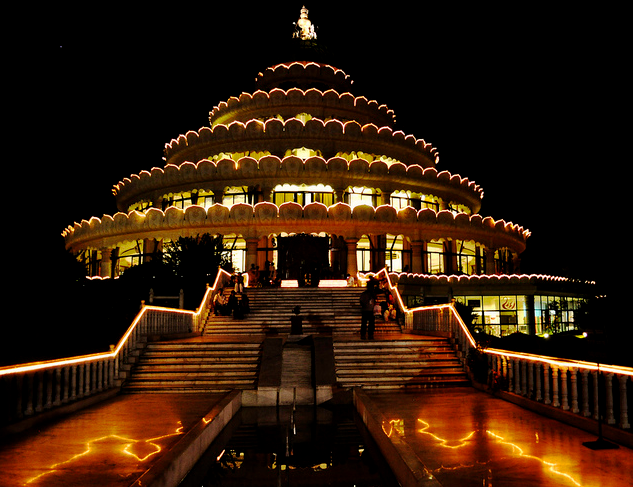 10 Tranquil Yoga & Meditation Retreats In India
Support HuffPost
A No-B.S. Guide To Life
Related
Popular in the Community