But he was also brown. And in America, that's still reason enough to be targeted and killed.
Dr. Vasudha Narayanan, a professor of religion at the University of Florida, said that the shooting was a "watershed" moment.
"I think many Indians thought they were a model, protected minority. Even now, unfortunately, many may be in denial," Narayanan told The Huffington Post.
From her observations, some Indians are "still reeling under the realization that they are now being targeted."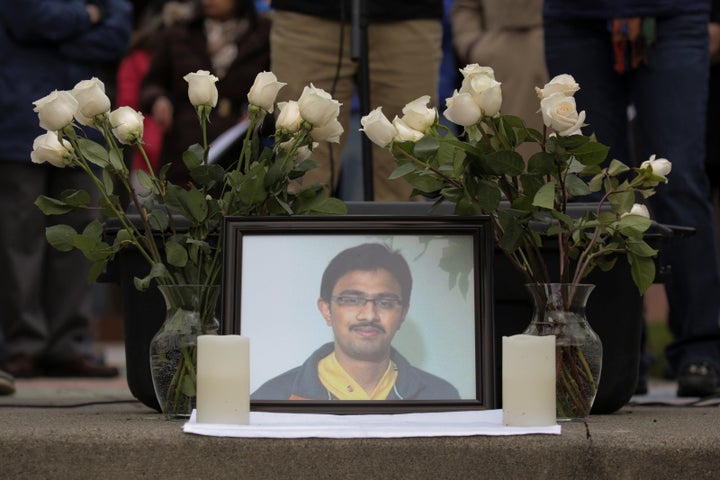 Suhag Shukla, the Indian-American co-founder of the Hindu American Foundation, said that the Kansas shooting has been a "wake up call" for the community. Hindus and other Americans of Indian origin are thinking about how to keep their temples and schools safe. She's heard suggestions like "Don't speak Indian languages in public," and "Don't wear Indian attire in public."
"When a life is lost due to hate and ignorance, and you recognize that Srinivas ... could have very easily been your brother, father, an uncle, or a friend, it hits home," Shukla told The Huffington Post.
The advocacy group South Asian Americans Leading Together (SAALT) claimed to have tracked over 200 incidents of hate violence and xenophobic political rhetoric aimed at South Asian, Muslim, Sikh, Hindu, Arab, and Middle Eastern Americans during the 2016 elections. The group believes that hateful attacks can be linked to an uptick in xenophobic rhetoric used by leaders like President Donald Trump.
Trump may be the focus of some Indian-Americans' anger at the moment. But there is nothing new about America's discrimination against brown skin.
Vijay Prashad, a professor of International Studies at Trinity College, told The Huffington Post that this wave of Indian immigrants was "twice blessed." They were born into an independent India. And they arrived in the United States after 1965, missing out on the great marches and demonstrations that led to the Civil Rights Act of 1964.
"This generation misses the two great struggles of India and America and is the beneficiary of both of those struggles, but don't acknowledge this because they've been gifted it," Prashad said. "The first generation arrives as in a daze, thinking that 'We are here because we are smart, we did well in school, we are professionals, and our children should follow us.'"
When in fact, Prashad said, "They lived in a bubble."
Selective immigration helped foster the image of Indians as a model minority. Indian Americans' average median annual household income was $88,000 in a 2010, compared to $49,800 for the overall U.S. population. Seventy percent of Indian Americans aged 25 and older had bachelor's degrees that year, compared to 28 percent of all U.S. adults.
"People would prefer to be accepted by the power structure than to fight for their place in it," Prashad said. "But it doesn't work like that."
What Kuchibhotla's death has shown is that the diversity within the Indian American community doesn't matter to racists.
Narayanan believes recent attacks against Indian Americans are driven by hatred of skin color and perceived ethnicity, what she calls "xenophobia in a chromophobic incarnation."
"Really, are individuals who are trigger-happy going to come and check your nationality, religion, etc. before they shoot?" she asked. "And even if it is aimed at other nationalities or religions, does that make it right?"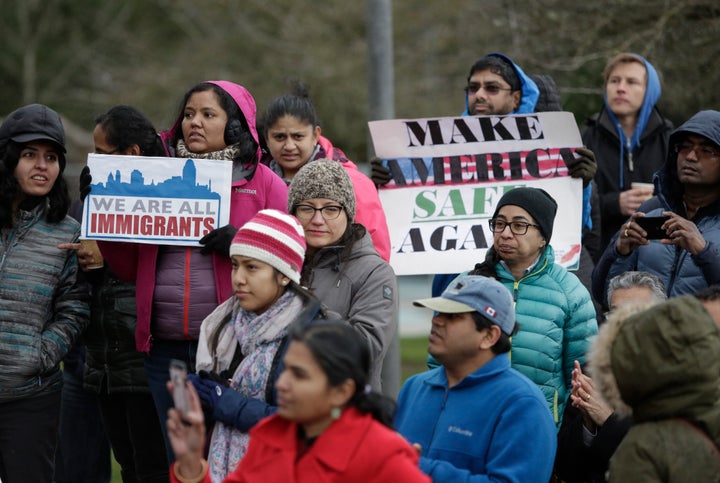 For Prashad, the answer "isn't more information, but more solidarity." He said he's seen a renewed drive among Indian Americans to get organized and active.
In an article on CNN, Sayu Bhojwani, President of The New American Leaders Project, wrote that it's time to stop relying on the "myth of Indian-American exceptionalism" and standing by quietly as "transgender women are killed, Latinos deported and Muslims banned."
"We are not alone in experiencing hate and violence," Bhojwani wrote. "Instead of calling on [Trump] to be something he has repeatedly shown he cannot be, let's figure out how all of us ― brown and black, gay and straight ― can stand together."
Before You Go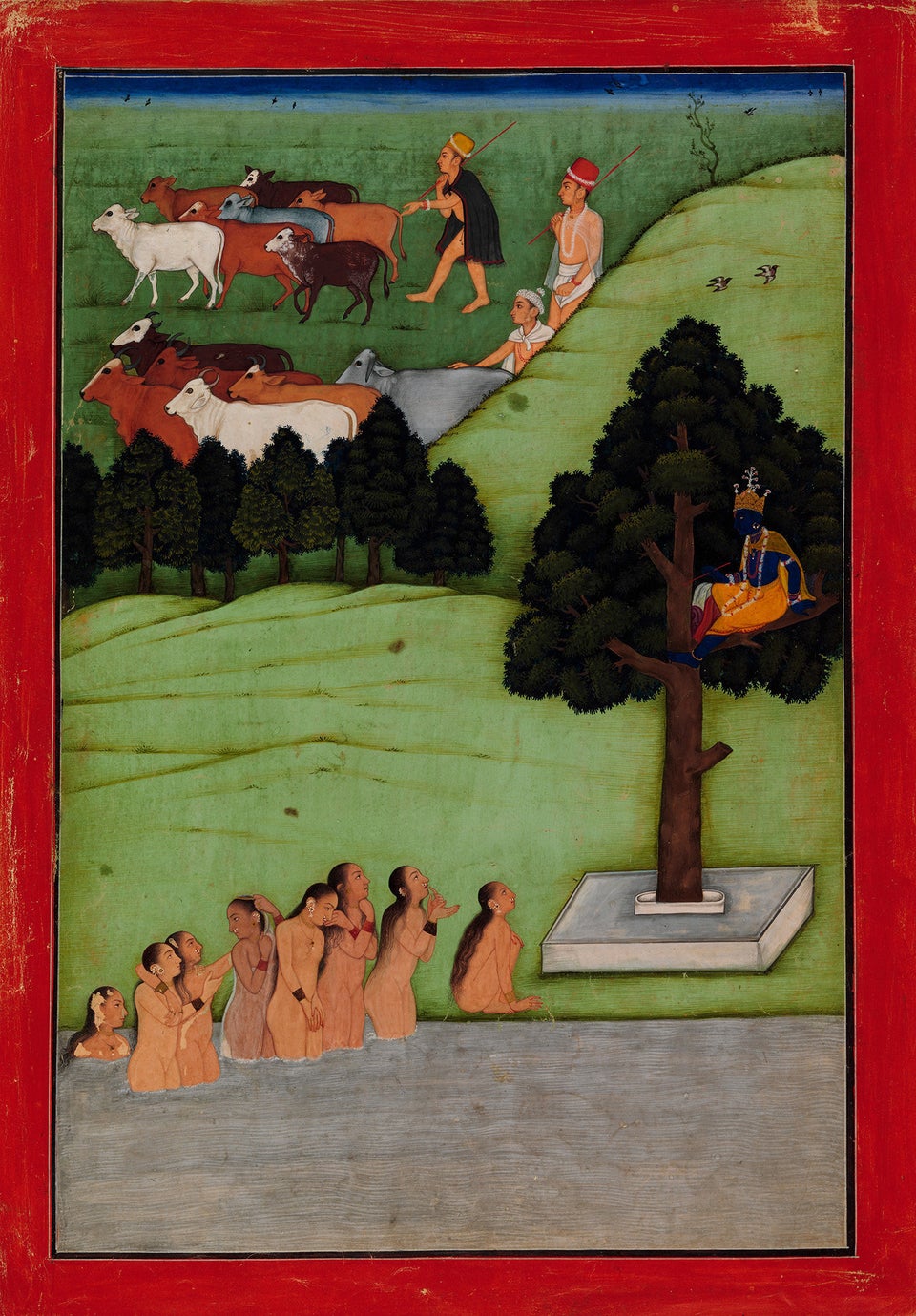 Indian Art The Met
Popular in the Community