Nagendra Karri, talented and young, seems to have found his calling.
Having worked briefly in the world of technology and consulting like so many other Indian nationals, Karri left that world to pursue his dream of making movies (also an industry loved by many of his compatriots).
Similarly, I left a career on Wall Street years ago to follow my dream of helping the many orphans in this world grow up to be global citizens.
I first met this inspiring director, writer, and producer this spring at the New York opening of his throwback film, Where Are You Sophia? at the Tribeca Cinema and knew immediately that I liked him.
Little did I know at the time, but Karri actually had two dreams: making movies and improving the lives of children around the world. He could not do more to get on my good side.
As C.E.O. of Orphans International Worldwide, I have just signed a Memo of Understanding with this young man to create OI India, joining OI Indonesia, OI Sri Lanka, OI Haiti, and OI Tanzania.
With the success of "Slumdog Millionaire" still echoing from Hollywood to Mumbai, and the announcement of that film's development project in the slums of Mumbai, our announcement will help bring to life the second film-related development project in India in this crucial period of time.
"Yes, 30% of India is booming," Karri explains. "But among the poorest of the poor, there are kids who I could help. Orphans International provides me with the platform to inspire others to join our cause for the greater good."
"I had a rough childhood growing up in India. My father left us when I was an infant, and although I was never orphaned, I clearly felt an enormous bond with those less fortunate than I. It was never easy to fight against the odds, but my mother showed me the way."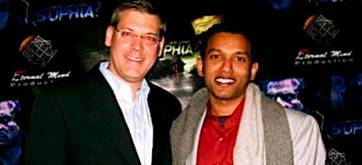 I first met Nagendra Karri at the opening of "Where Are You Sophia?"
Karri holds a computer science degree from Oregon State University and an MFA in Film Making from UC Berkeley. He founded Eternal Mind Productions in 2007, which includes a dedicated team of independent filmmakers with an exciting roster of three feature films scheduled for production over the next three years.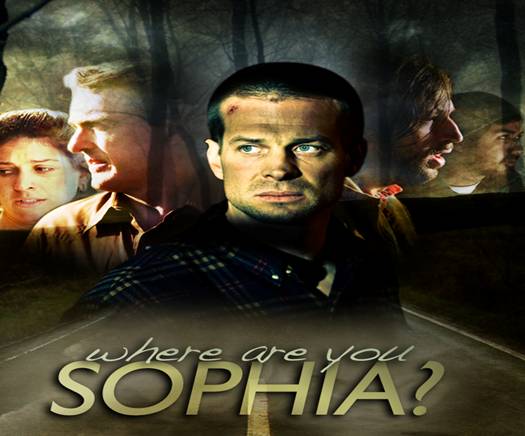 The new suspense thriller, "Where Are You Sophia?"
"Where Are You Sophia?" a psychological suspense thriller, will soon be featured at the Cannes Film Festival's Marche du Film (the world's largest film market and commercial counterpart to the Festival). It is more of a throwback to a classic suspense thriller with a Hitchcock-like feel to it.
"I anticipate that many other Indians in our film community and global citizens with a moral code will come on board," Karri says about his plans for OI India.
Karri believes he has an advantage over other, well-known Indian directors living overseas - M. Night Shyamalan, Mira Nair, and Shekhar Kapur. None of these creative individuals have retained their Indian citizenship. Karri believes that as an Indian national he will be particularly adept at guiding OI India towards successfully raising 'global citizens' in India.
With the growing movement of helping children in the developing world, lead by such celebrities as Madonna, Angelina Jolie, and Brad Pitt, Karri feels that at the young age of twenty-six, he is primed and willing to fight for this cause. I am incredibly pleased to know that I have played a small role -- through Karri's work -- in helping to build a future for kids like the ones I felt so strongly for in "Slumdog Millionaire."
Edited by Jake Carey-Rand (London).
Calling all HuffPost superfans!
Sign up for membership to become a founding member and help shape HuffPost's next chapter