One restaurant has cooked up a whole lot of kindness.
Indian Fusion, a Canadian restaurant in Edmonton, Alberta, has a sign on its backdoor that invites anyone who is in need of a meal to come inside and eat for free: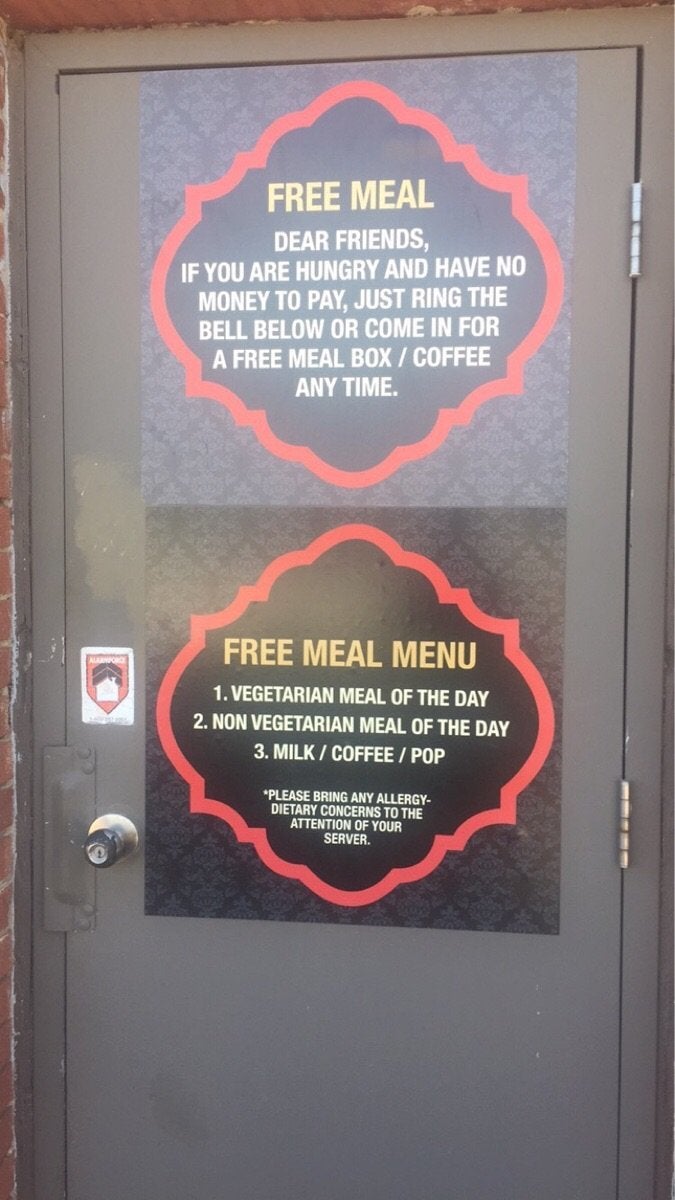 If you are hungry and have no money to pay, just ring the bell below or come in for a free meal box/coffee anytime."
The door also boasts another sign that offers a vegetarian, non-vegetarian and drink option.
"I have seen enough hunger in the past," Parkash Chhibber, Indian Fusion's owner and chef, told The Huffington Post. "I know the pain of not having food."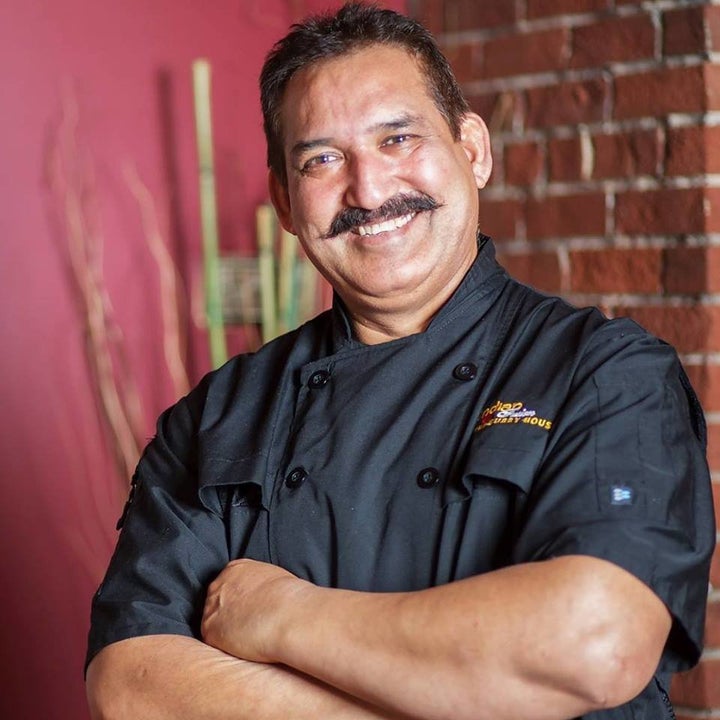 According to Chhibber, his restaurant has been open since 2009 and the free meals have been available for the past two years, though the sign has only been up for six months.
"I thought, how many people can I go and ask, 'Are you hungry?' It's not possible," he told CTV. "So I thought, why not put up a sign? In case someone is hungry."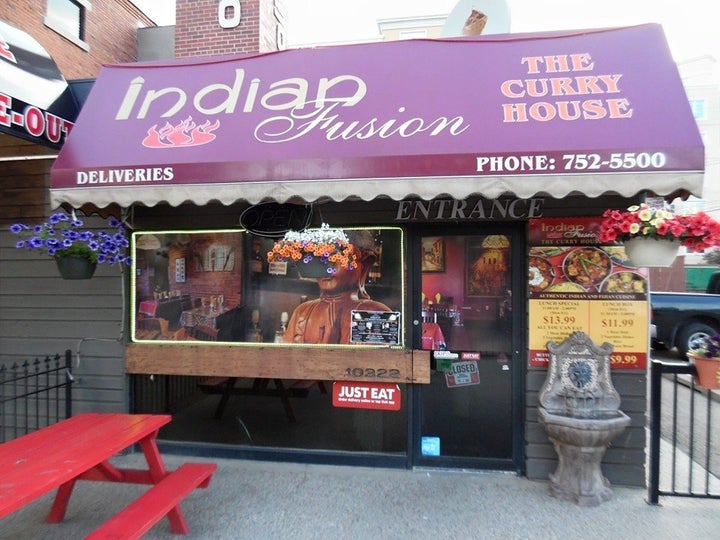 Since he put up the sign, the number of people who have responded to it varies. Some days he'll feed three to 10 people, other days no one rings the bell at all.
"I can not say how many we served but I feel we should have reached more people," he told HuffPost.
It's a wish that may soon come true. Thanks to Daniella Tintinaglia, an Edmonton local, who saw the sign as she was walking home from school, snapped and picture and posted it on Imgur.
Since she posted it two days ago, over 2 million people have seen the sign:
"I have never eaten there before, but after seeing this sign, I want to eat there as much as I can to support them and this amazing idea," she told HuffPost.
Support is something Chhibber himself was once desperate for. In 1992, just three months after marrying his wife, Chanchal, he was hit by a car while sitting at a bus stop in New Delhi. His injuries were severe.
"I had nine multiple fractures. Five steel rods were placed in my body to support my crushed bones," he told HuffPost.
He was bed ridden for two and a half years, which caused him to lose his job in a restaurant.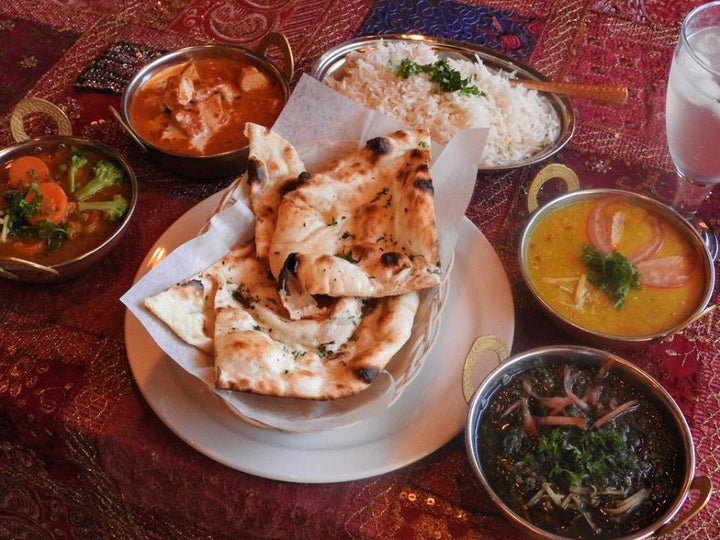 "One particular evening me and my wife literally had nothing to eat or any money. I was always shy to ask for help in terms of money," he said. "So, on my crutches, me and my wife decided to visit some of our friends' houses at around dinner time."
The couple ended up visiting two different sets of friends, both of whom were kind to them and invited them in for supper.
In 2005, Chhibber decided he wanted a new life and immigrated to Canada. Four years later, his wife and two children followed and they opened Indian Fusion.
Chhibber insists that feeding people who need it for free isn't hurting him financially. He said he has plenty of food to spare and that he is not doing anything extra, telling CTV: "I always say in a joke, the front door is for paying my bills and the back door is for something personal."
Before You Go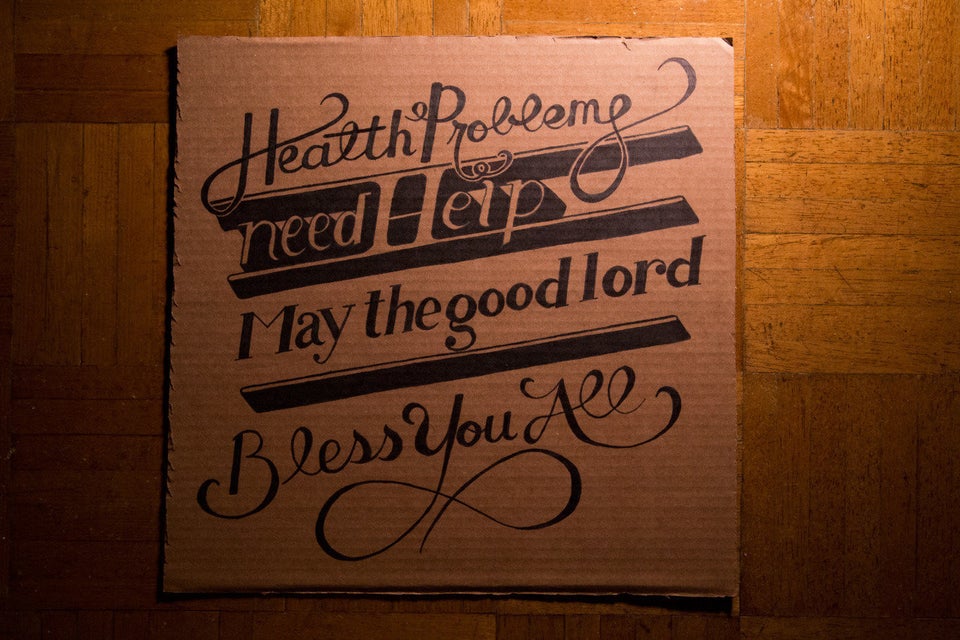 Artist Redesigns Signs For Homeless People