An 11-year-old Indian girl who was reportedly set on fire after resisting an attempted rape died of her injuries Sunday, according to multiple reports.
"The minor was admitted with critical burn injuries," SSKM Hospital Superintendent T.K. Ghosh said, according to New Delhi Television. Ghosh added that on Sunday morning, the girl "succumbed to her injuries."
According to The Times of India, the attack happened Wednesday, July 31, in Salkia. The victim was reportedly doused in kerosene and set on fire by two men who had attempted to rape her. She had said she recognized the men and had threatened to tell her parents. She suffered burns on 70 percent of her body.
"My daughter had gone to relieve herself, when some local youths tried to molest her. There is a chance that they tried to rape her. When she recognized them and said she would go home and tell us everything, they poured kerosene on her and set her ablaze," the girl's father said shortly after the attack, per the Times. "A few days back, my wife had a scuffle with Kundan, who is local anti-social [sic]. He threatened that he would take revenge. What has happened today is a fallout of that."
Last month, two similar incidents were reported.
An 18-year-old was set on fire by a group of men as she was going home in the country's northern Uttar Pradesh state, CBS News reported via Reuters TV. That same month, a 20-year-old college student was reportedly set on fire after claiming she was raped.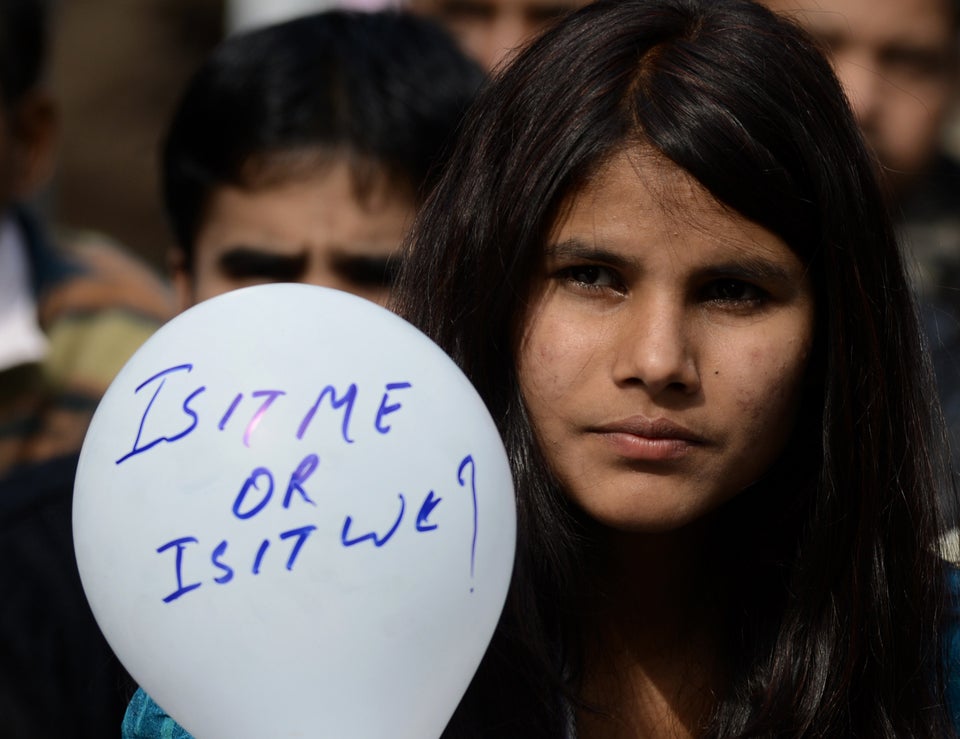 Indian Protestors Demand Death Penalty For Rapists
Popular in the Community