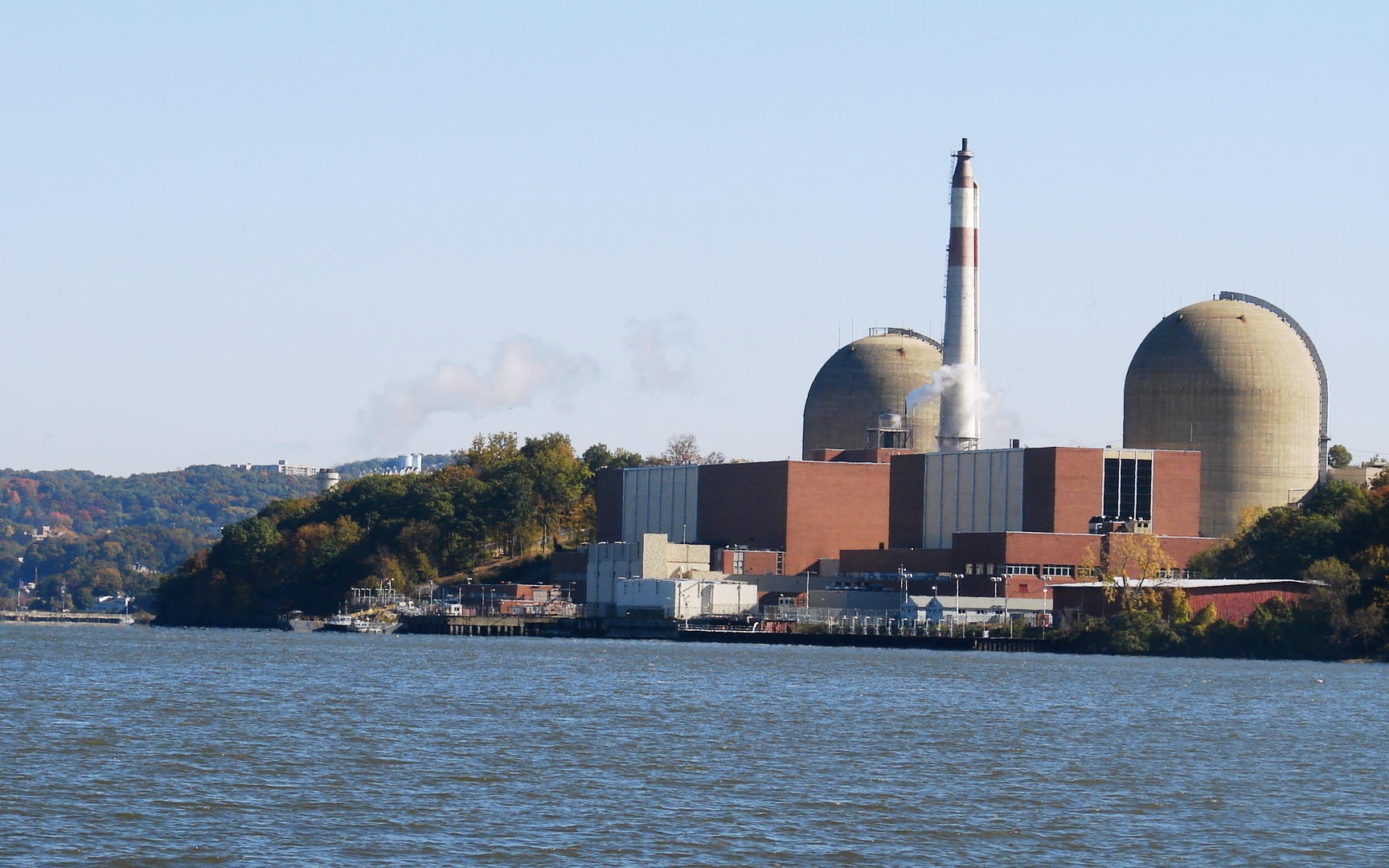 Federal regulators have granted a special exemption to the Indian Point 2 nuclear power plant in New York, allowing it to become the first in the nation to generate electricity with an expired operating license.

The action by the Nuclear Regulatory Commission does not grant the plant its long-sought, contentious, 20-year operating license extension. But the Commissioners' action does let the plant continue operating as long as it uses the expired license as an operational guide and updates both its safety analysis and the management program for aging equipment and systems. The original 40-year operating license for Indian Point 2 expires at midnight, September 28. The license for its sister nuclear plant, Indian Point 3, expires in December, 2015. Entergy has not sought an exemption for this second plant.

While permission to continue operating after the license expired was expected, the formal approval ends some of the uncertainty surrounding the operation of the controversial plants. But it will provide little help to the deteriorating balance sheet of Entergy, owners of the Indian Point plants, who are having trouble finding and retaining customers on the wholesale electricity markets as long as the future of the nuclear plants remains unsettled.

The twin reactors on the Hudson River, about 25 miles north of the Manhattan, produce about 2,100 megawatts, but sell only 560 megawatts into the New York City-Westchester County service area of the state's electric grid. That is about 5 percent of the 13,000 megawatts the region consumes on a summer day. Indeed, the Independent System Operator, which runs the grid, states in its current Power Trends assessment that Indian Point 2 can be shut with no impact on either daily electrical needs or system reliability.

The ISO projects that there would be a deficit of some 750 megawatts, however, if Indian Point 3 shuts down at the end of 2015 and the shortfall is not filled either through conservation measures, improved transmission capabilities, or new generation. The Princeton-based NRG Energy has already submitted a proposal to the Public Service Commission to provide 1,040 megawatts of electricity from new, combined-cycle natural gas plants in Astoria, Queens.

The most notable fiscal blow to Indian Point came from the New York Power Authority, which provides electricity for municipal government operations in New York City and Westchester County, as well as the subways, street lights, schools, and LaGuardia and Westchester Airports. The company notified Entergy last fall that is not renewing its contract for electricity from Indian Point. That decision ends a 40-year association between the utility and Indian Point.

NYPA built and operated Indian Point 3, and sold it to Entergy in 2000 along with a seven-year contract to purchase all the electricity from the 1,000-Megawatt plant. But NYPA has been phasing out its reliance on Indian Point as the state's grid has matured and other reliable sources of electricity became available. The current contract, which ends next month, buys only 200 megawatts from Indian Point

Consolidated Edison, which built and operated Indian Point 2, sold it to Entergy in 2001 when it was transitioning from a monopoly utility with its own power plants, to the present transmission company whose power lines carry all of the electricity in the NYC/WC electric grid. ConEd has some 4 million residential and 200,000 business customers in the region. Like NYPA, ConEd initially purchased all of the electricity produced by Indian Point 2, but has been phasing out its reliance on the plant in recent years. Its current contract calls for just 350 megawatts from its former nuclear power plant. ConEd will purchase 550 megawatts under its new contract next month, and Entergy is desperately seeking buyers for its remaining 1,450 megawatts.

"To our knowledge," said Bill Hunter of Moody's Investors Service, "the ConEd contract is the only publicly disclosed contract for the Indian Point units. The Con Ed contract is unit contingent, which means Entergy has no obligation to provide power if the reference unit is not running for essentially any reason.

"While the units can continue to operate beyond their respective license expiration dates until an NRC decision is reached, it would be risky (and credit negative) for Entergy to contract the plants on a firm basis beyond the license dates, because power prices are highly volatile. While the Con Ed contract seems to show that unit contingent contracts are available, they are generally less lucrative than firm contracts."

Moody's currently gives Entergy a Baa3 rating, which is its lowest level above junk bond status.

Indian Point 2 can continue operating on its expired license under a federal procedural law which was intended to prevent plants from being shut down solely due to bureaucratic delays.
REAL LIFE. REAL NEWS. REAL VOICES.
Help us tell more of the stories that matter from voices that too often remain unheard.