What would it look like if goddesses walked on the earth today?
Priyanka Paul, a 17-year-old artist from India, brought these powerful female deities to life in a series of images posted on her Instagram.
Paul told The Huffington Post that her inspiration for the series came from the poem "Pantheon," which was composed by Harnidh Kaur, a fellow student at St. Xavier's College in Mumbai.
Read Kaur's poem in the Instagram post below.
Paul said she loved the "feminist social media warrior vibes" of the poem.
"[It] portrays the liberation of women across cultures and religions, because who else could be better modern day feminists than our revered goddesses who are also hailed to be epitomes of divine femininity," Paul told HuffPost in an email.
The artist decided to create a series of portraits of these "strong, bold, fierce and non-conforming women." She took the poem one step further by giving the goddesses personalities and social justice agendas. Kali is described as a "badass brown girl" who is against misogyny and sexism. Amaterasu is a supporter of the "Free the Nipple" movement, while Eve is a medical student who is also involved in the fight against the gender pay gap.
"The main objective of this series was to portray women, across levels and regions of oppression, rising above it all, to embrace our own femininity without it being broken down or commodified or fetishized or constantly tampered with," Paul wrote.
Scroll down to see Paul's images.
Kaur, the 21-year-old Indian poet who inspired the portrait series, told The Huffington Post that she loves how the drawings turned out. An atheist who grew up in a Sikh household, Kaur said that she sees religion as stories that demand these kinds of reinterpretations.
In particular, she hopes that the poem "humanizes goddesses."
"They're not infallible. It's a commentary on the fact that women aren't, either," Kaur told The Huffington Post. "The pedestals they're held on are actually cages, and they need to be systematically broken down."
Before You Go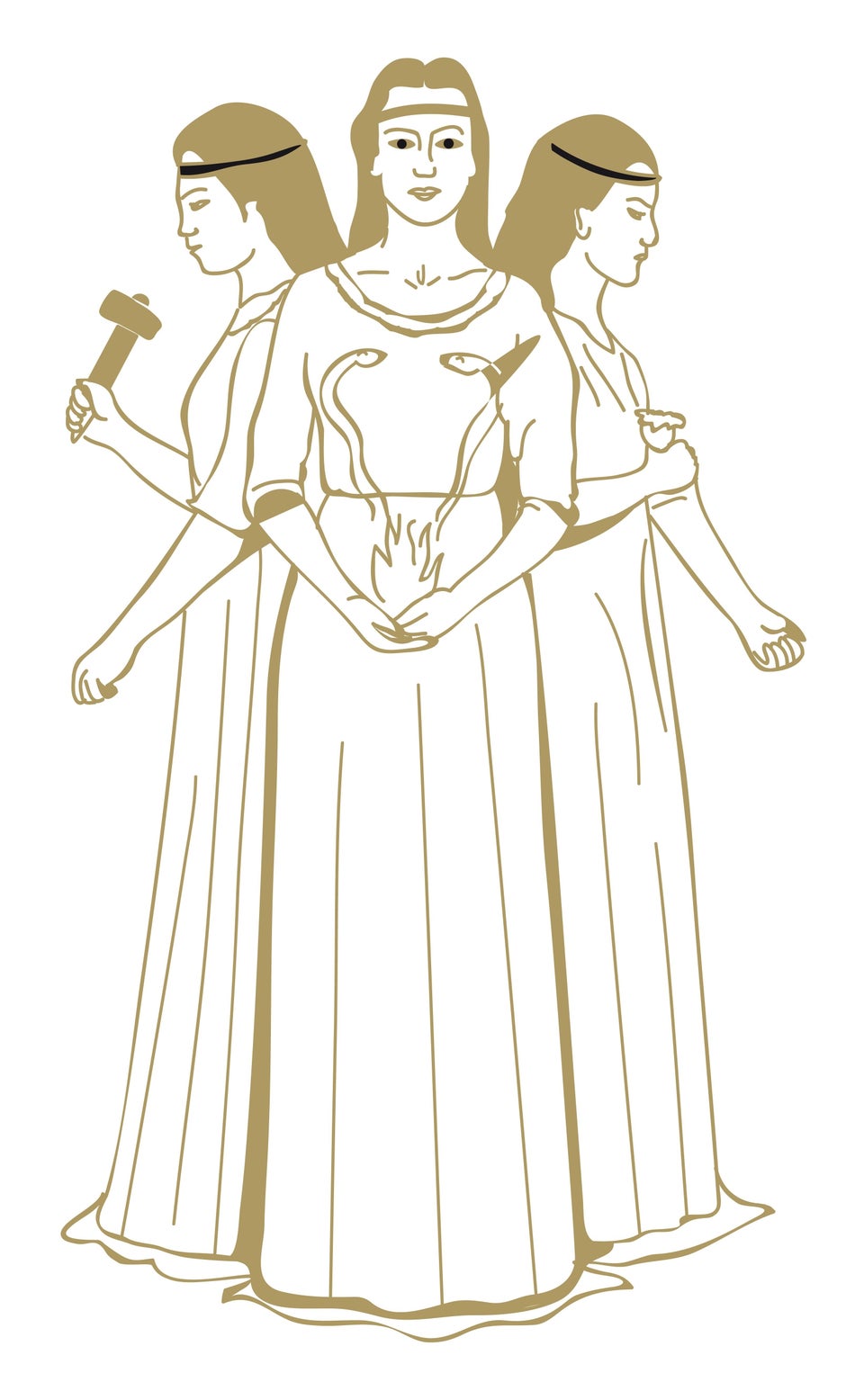 11 Goddesses To Get Familiar With
Popular in the Community