An Indian activist group is publicly protesting sexual violence against women in the country. Their weapon of choice? Naps.
Members of Blank Noise have been organizing "Meet To Sleep" events throughout India since November 2014, in which they gather with blankets, snacks and mosquito repellant and sleep alongside each other in public parks.The group will stage a three-city sleep-in in New Delhi, Bangalore and Mumbai on Saturday.
Blank Noise aims to start a conversation on trust and change "the fear based relationship we have been taught to have with our cities," according to the event's Facebook page. The group's slogan, "I Never Ask For It," comments on the trend of blaming victims for the violence they endure.
"I want to 'Meet To Sleep' because in three years, I've never been in a public space without being afraid for my safety," group member Avani Tandon Vieira said on Blank Noise's blog. "I want to reclaim this city and the places that are as much mine as they are anybody else's."
Another member echoed her feelings. "When you're so used to walking around and having men stare at you all day, it is hard to let go of that anxiety of being in a public space," Vira Mistry told Vice.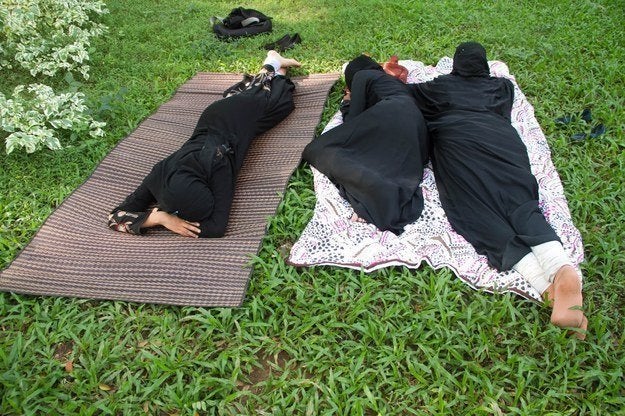 Issues of sexual violence in India have been coming to a head in the wake of a 2012 Delhi gang rape, in which a young woman was attacked on a bus and later died of her injuries. Many schools in the country have implemented classes on gender equality, and New Delhi -- once called the "rape capital" of India -- has taken steps to improve women's safety by hiring more policewomen.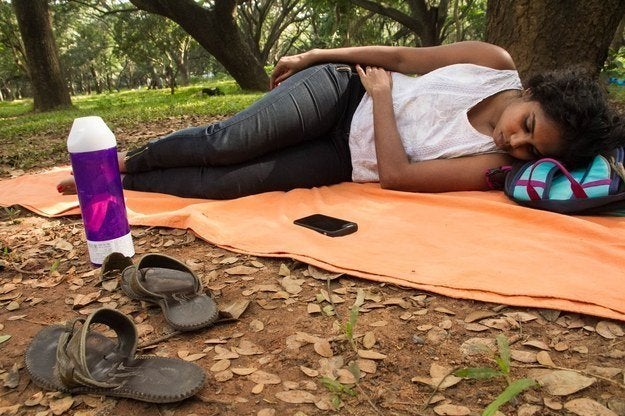 The point of the "Meet To Sleep" gatherings is to create a visual impression of women who are defenseless, relaxed and unhurried to highlight the innocence of victims of sexual violence, Blank Noise founder Jasmeen Patheja told BuzzFeed.
The events have drawn a number of different reactions.
"We've had security guards telling us 'you're not allowed,'" Patheja told BuzzFeed. But bystanders have also joined in, she said.
"A group of women who happened to be at a park were invited to join in," Patheja said. "They were amused at the proposal to take a nap with a large group of strangers, however, they did."
More details on Saturday's event can be found here.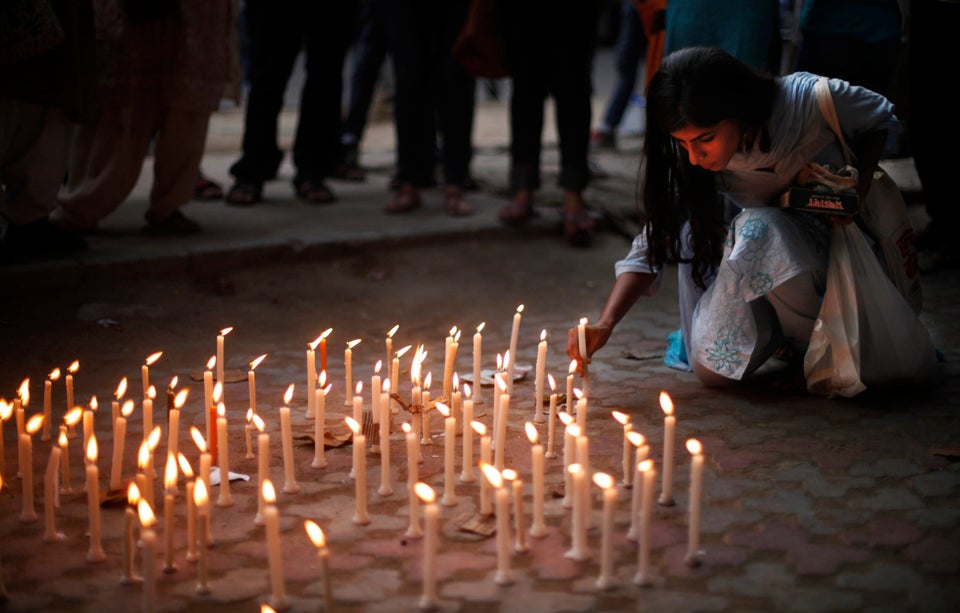 India Rape Protests
Popular in the Community