An Indian politician has recently come under fire for making "regressive" victim-blaming comments, and women in India are making their opinion on the matter heard over social media.
On Friday night, the son of an Indian politician was arrested for stalking a woman, Varnika Kundu, in the northern city of Chandigarh. Vikas Barala is the son of Subhash Barala, BJP party leader from Haryana, who many citizens and fellow legislators are calling on to resign because of his son's arrest.
But one of Barala's colleagues blamed Kundu for being stalked in the first place instead.
Ramveer Bhatti, a fellow politician in the BJP party, asked on CNN-News18 why Kundu was out so late in the first place.
"The girl should not have gone out at 12 in the night... The atmosphere is not right. We need to take care of ourselves... parents should take care of their daughters," he said. "They should not be allowed to roam out of the house late in the night. They should come back home on time."
Bhatti's emphasis on Kundu's behavior rather than the predatory behavior of Barala struck a nerve with many women in India, a country where the prevalence of sexual violence has inspired many protests and social media movements.
In response to Bhatti's comments, and the general expectation that women ought to stay home if they truly want to be safe (rather expecting men to behave themselves), women began tweeting with the hashtag #AintNoCinderella ― inspired by Bhatti's idea that women should not be out past midnight.
The hashtag was launched by Divya Spandana, a politician and actress who goes by her stage name Ramya, who tweeted her frustration with Bhatti's comments, and the BJP party at large, over the weekend.
"They think women are inferior," she wrote. [And] that's how they treat them."
On Tuesday and Wednesday, women from all over the country posted photos of themselves out at night on Twitter, to share their passionate disapproval of Bhatti's comments.
Scroll down to check out some of the best tweets.
Before You Go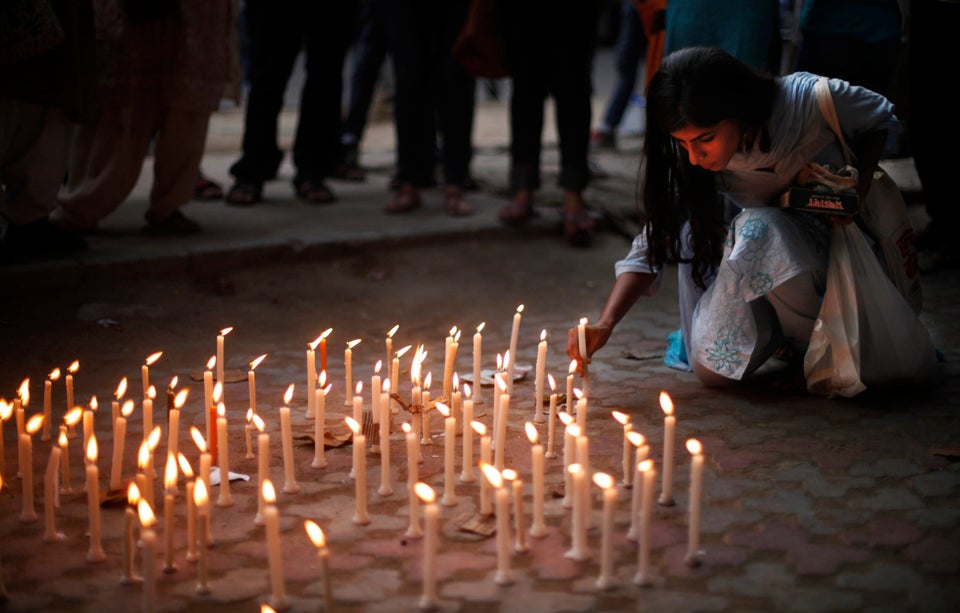 India Rape Protests
Popular in the Community