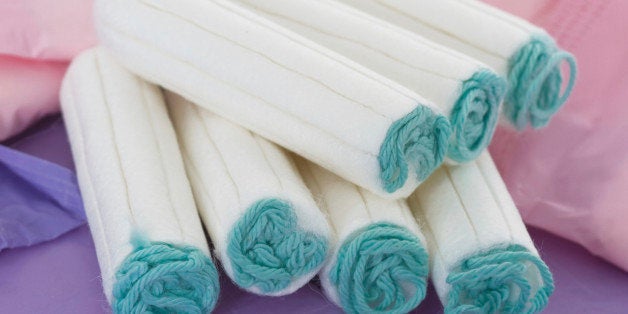 One group is gathering support online in protest of an Indian company that forced female workers to be strip-searched after a personal hygiene product was found on its premises.
About 45 Indian women -- all employees of Asma Rubber Private Limited and under the age of 50 -- were required to remove their clothing for inspection by two female supervisors after a used tampon was found in a restroom on Dec. 10.
Now, a Facebook campaign "Red Alert: You've got a napkin!" -- launched by "Kiss of Love," a group against moral policing in India -- has joined a chorus of outrage against Asma Rubber Private Limited, and is drawing attention to the lack of awareness regarding women's reproductive health in India, particularly taboos about menstruation.
The group wrote on Facebook:
"This is not a singular act. The lack of, let alone hygienic, but minimal sanitation facilities is a grave issue that women face on a daily basis. Several places do not even allow employees to go to the toilet more than twice during their work time. The several cases reported recently about the discrimination by KSRTC employees towards 'possibly' menstruating women is another instance of this kind which accuses women of 'polluting' and 'contaminating' public and at times, sacred spaces through their presence. Protest against this inhuman act!"
The "Red Alert: You've got a napkin!" campaign asked supporters to send used or unused sanitary napkins to Asma Rubber Private Limited's offices in protest of its actions. Several people posted photos of the sanitary napkins they've sent in:
As BBC News reported, taboos can lead to harmful myths about women who are menstruating -- that they're impure, filthy or even cursed. Furthermore, Bloomberg reported that taboos around sexual health and hygiene products in India have proven to be a major barrier in preventing women from accessing education and growing their economic potential. One 15-year-old Indian school girl told the BBC that she misses class when she's menstruating because she feels "embarrassed, angry and very dirty."
According to a AC Nielsen study, 12 percent of women in India who are of menstruating age use sanitary napkins. Most women resort to unsafe and unhygienic alternatives, like cloth, ashes and husk sand.
On Dec. 27, following a request from advocacy group Kerala Women's Commission, police in India opened a case against Asma Rubber Private Limited regarding the strip-searching incident.
Before You Go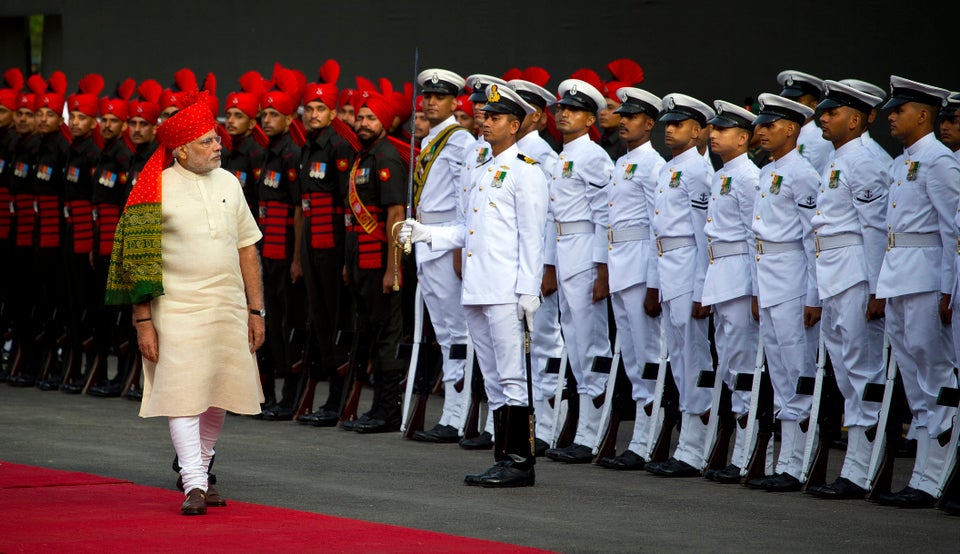 India: 2014 In Review