WASHINGTON -- Indiana's Republican leaders said they were shocked, confused and completely caught off-guard by the backlash to their new "religious freedom" law, telling reporters Monday that they had not expected criticism calling the measure anti-gay.
"I don't think anyone anticipated that the characterization of the bill would be, this denies to services to a specific class to Hoosiers. It does just the opposite. It includes all Hoosiers in the religious freedom standard. And it's a misperception that it denies services," said Indiana state House Speaker Brian Bosma (R) during a Monday morning press conference with Indiana Senate President Pro Tem David Long (R).
Long acknowledged that the GOP-controlled legislature did not work with lesbian, gay, bisexual and transgender rights groups on crafting the language of the Religious Freedom Restoration Act because the lawmakers didn't think the bill would affect that community.
"The reason we didn't is because this law doesn't discriminate against anyone," he said. "If we thought it did, we would have dealt with that. We don't believe it does."
That denial is hard to believe. Last year, Arizona's legislature passed a similar piece of legislation. But after national backlash, particularly from businesses concerned about how the law would affect LGBT individuals, then-Gov. Jan Brewer (R) vetoed it. LGBT groups have consistently been sounding the alarm on these so-called "religious freedom" bills as well, warning that they open the door to widespread discrimination where businesses could deny service to same-sex couples.
There were also people in Indiana warning of the consequences before the legislation became law. Even Indianapolis' Republican mayor said it would send the "wrong signal" for the state. Gen Con, which has been called the largest gaming convention in the country, also threatened to stop holding its event in Indiana if RFRA became law.
And many of the proponents of the law specifically cited discrimination against same-sex couples as the reason the legislation was so important. GLAAD, which opposed RFRA, shared a photo noting that several of the individuals who stood with Pence during the private signing ceremony have a record of anti-gay remarks.
Some of Indiana Gov. Mike Pence's guests at the signing of the state's "license to discriminate" bill look familiar to...

Posted by GLAAD on Sunday, March 29, 2015
Bosma and Long said those proponents were mistaken in what they believed RFRA would do.
The GOP leaders also confirmed Monday that they plan to introduce clarification to the law underscoring that it does not allow discrimination, although they haven't yet worked out what that language will look like. But they made clear they have no plans to explicitly add protections on the basis of sexual orientation and gender identity.
"That's a big policy step," Bosma said. "There's only -- of the 30 states that have a RFRA standard, 10 of those have done that. Big policy discussion here to toss in the middle of four weeks before the end of the session."
Indiana Gov. Mike Pence (R) has also said he would support clarification in RFRA but does not want specific LGBT protections.
"I will not push for that," Pence said during an interview with ABC's "This Week" Sunday. "That's not on my agenda and that's not been the -- that's not been an objective of the people of the state of Indiana. And it doesn't have anything to do with this law."
But without such a move, RFRA critics argue LGBT discrimination will still be legal. Chad Griffin, president of the Human Rights Campaign, tweeted the need for such protections last week.
Pro-LGBT rights group Lambda Legal is advocating for the legislature add this language to the law: "This chapter does not establish or eliminate a defense to a claim under any federal, state or local law protecting civil rights or preventing discrimination."
"If Governor Pence meant it when he said that SB101 isn't intended to allow discrimination against LGBT people, then why were amendments designed to make that explicit repeatedly rejected during the legislative process?" said Jennifer Pizer, national director of Lambda Legal's Law and Policy Project, in a statement Sunday.
Freedom Indiana, a pro-LGBT rights organization, is pushing the "Fairness For All Hoosiers Act," which would prohibit discrimination against LGBT individuals in employment, housing and public accommodations and also would clarify that RFRA cannot be used to undermine local or statewide civil rights protections.
Indiana's Democratic leaders, state Sen. Tim Lanane and Rep. Scott Pelath, also held a press conference on Monday, where they said they want to see full repeal of RFRA.
"People are angry, they're upset and they're insulted," Pelath said. "Some sort of patchwork solution isn't going to get it done."
"When you have a bill which is this tainted, this corrupted, there's no fix to it," Lanane added. "You just get rid of it. My mother used to tell me, if you bring home a bag of potatoes and you've got a rotten potato in there, you throw it out. You don't let it contaminate the rest of the. And I think that's what we have here."
HUFFPOST READERS: If you live in Indiana, we want to hear about how this law is affecting you. Email your story or any tips to openreporting@huffingtonpost.com. Include your name, the city you live in, and a phone number if you're willing to be contacted by a reporter.
Want more updates from Amanda? Sign up for her newsletter, Piping Hot Truth.
Before You Go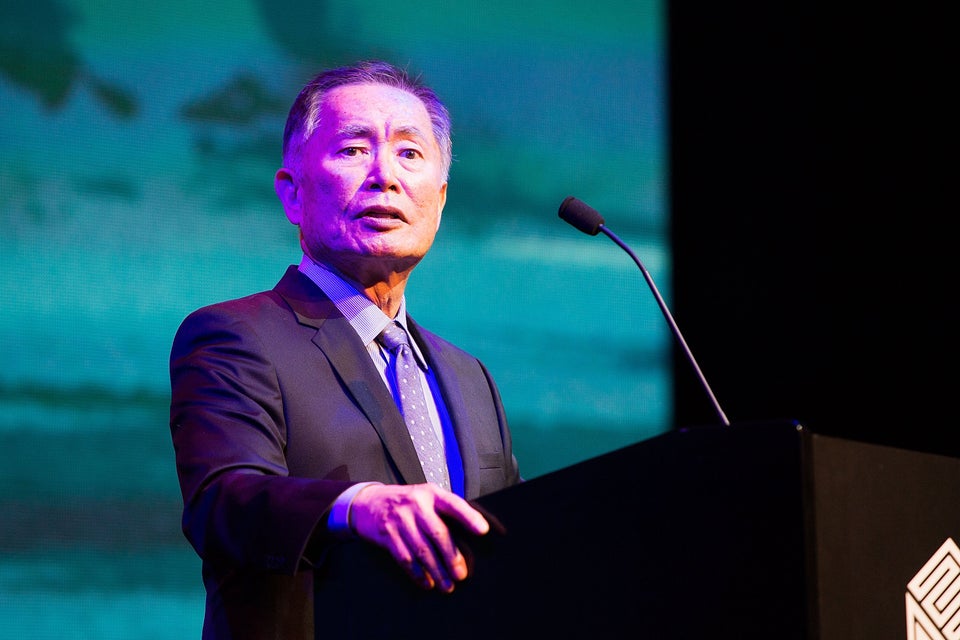 Reactions To Indiana's 'Religious Freedom' Law
Popular in the Community