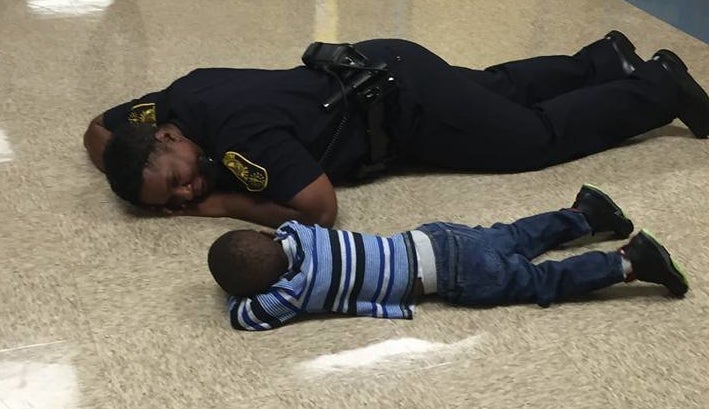 A cop and a boy found some common ground.
Precious Cornner-Jones, an officer with the Indiana State Police, was participating in a rally at a school on Sept. 26 when she saw a small boy get so upset he threw himself to the floor. Cornner-Jones, herself a mother of three, stretched out next to the boy and comforted him.
Their sweet moment was captured in a picture that Cornner-Jones posted to her Facebook page the next day. The image went viral, receiving over 2,000 reactions as of Tuesday evening.
The officer was at Indianapolis Public School 88 that Monday for a high-five rally, which she described to ABC News as an event in which people from the community show up at a school in the morning to give students high-fives before they go to class.
"The little boy came through the line and he just had this look on his face and he wasn't in a good mood," Cornner-Jones told Inside Edition.
""It wasn't a cop moment. It was a mother moment.""
Soon after she noticed the boy, he fell to the floor. Cornner-Jones spoke to the boy's mom, who said he'd been expressing himself this way lately.
In a spur-of-the-moment decision, Cornner-Jones decided to lie down next to the child. He began to cry, and she wiped away his tears. She remained there for several minutes until the boy perked up and began to smile.
"It wasn't a cop moment," she told ABC News. "It was a mother moment."
Cornner-Jones never found out why the boy had such a severe case of the Mondays, but she said that the boy's mom thanked her and gave her a hug.
"These children are entitled to bad days just as us, so give them that moment to bring it together," Cornner-Jones wrote in her viral Facebook post. "Get on someone's level today and make them smile!"
Related
Before You Go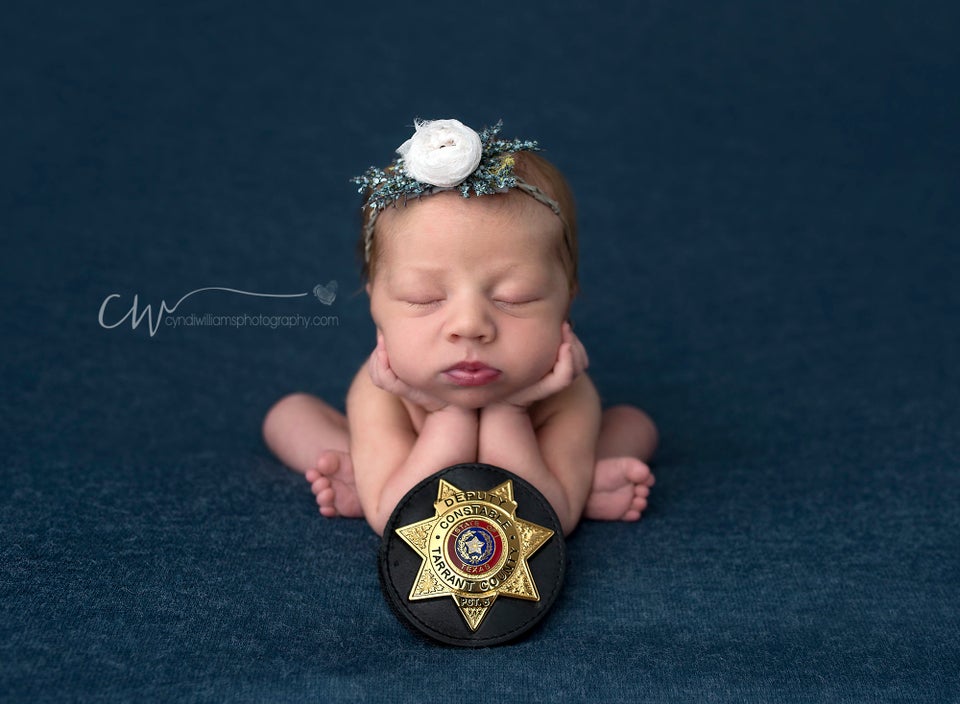 Newborn Photos Honor Police Officer Who Helped Deliver Baby
Popular in the Community