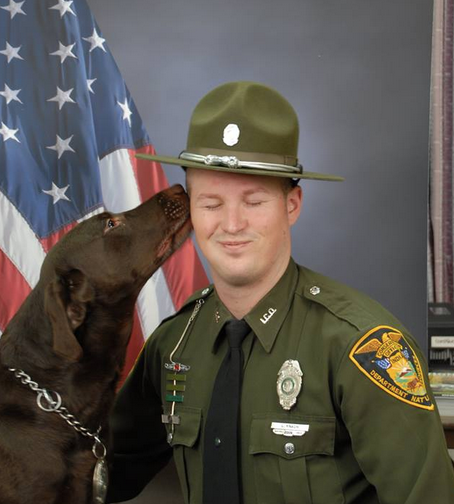 You may not be able to tell by the picture above, but Officer Levi Knach and his K-9 partner Kenobi "enforce the law with a vengeance," according to Indiana's Department of Natural Resources Law Enforcement.
Now, if they could only get Kenobi to sit still for just a second to get that point across.
While Kenobi may be cute, Indiana State Parks warns: "Make no mistake ― he is a trained working officer and can track people and locate a variety of objects ranging from venison to ginseng."
As seen in the photos, posted to Reddit's r/aww subreddit with more than 53,000 upvotes, Kenobi eventually held it together long enough for a photographer to take an official law enforcement officer portrait worthy of his badge and ranking.
But he's not fooling anyone. We all now know there's a cuddle monster underneath that Labrador's stone face.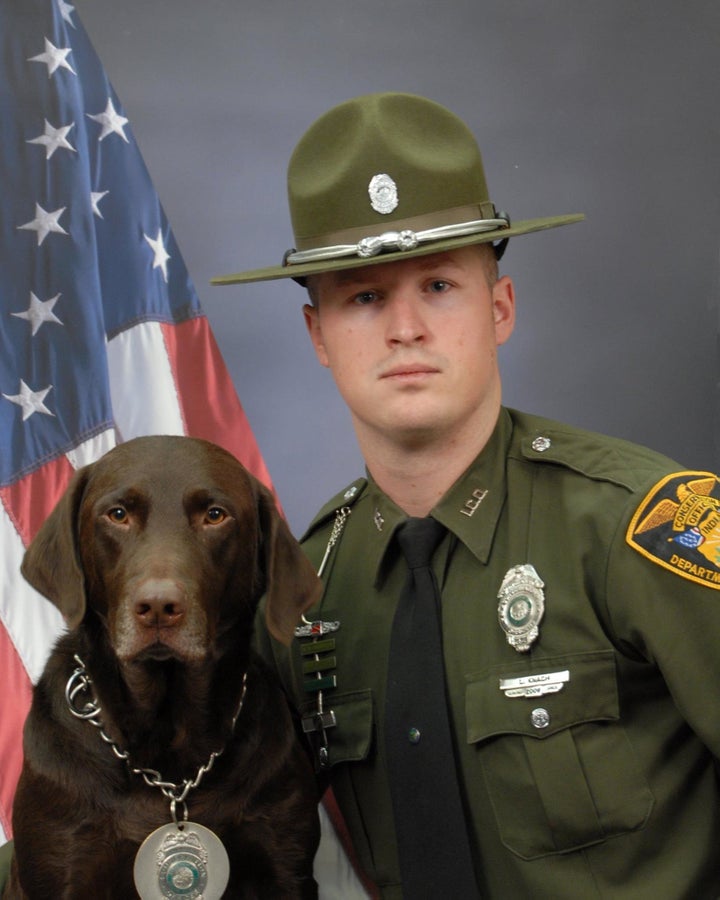 Related
Before You Go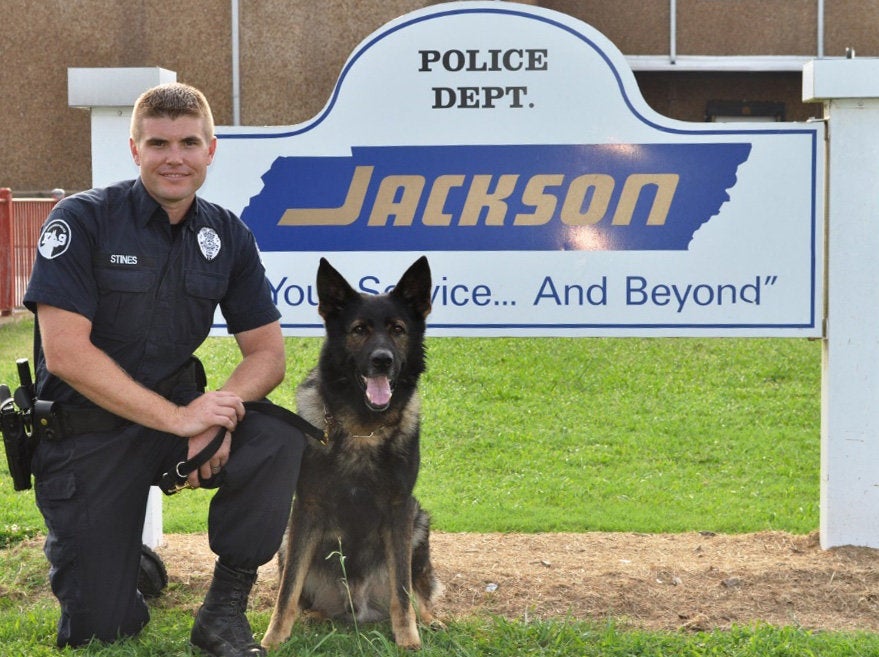 Police Dogs In Action