WASHINGTON -- Indiana lawmakers are set to introduce new language for the state's "religious freedom" law Thursday, to clarify that the law does not allow businesses to deny goods or services to lesbian, gay, bisexual and transgender individuals.
The Religious Freedom Restoration Act, signed last week by Gov. Mike Pence (R), would allow any individual or corporation to cite religious beliefs as a defense when sued by a private party. But for many people, what was most concerning was that the measure could open the door to widespread discrimination against the LGBT community.
Since Pence signed the legislation, there has been a national backlash against Indiana. Businesses have condemned the law, groups have pulled their conferences out of the state and local tourism bureaus have been scrambling to reassure visitors that they're open to everyone.
Pence has maintained that the legislation does not permit discrimination against anyone, but nonetheless asked the legislature earlier this week to send him new language, to clear up what the governor called "mischaracterizations."
The new language unveiled by GOP leaders Thursday goes further than many observers thought it would, specifically including protections on the basis of sexual orientation and gender identity. From the updated RFRA proposal:
In a Thursday morning press conference, state Senate President Pro Tem David Long (R) and House Speaker Brian Bosma (R) said they came up with the new language after speaking with business and civic leaders.
Long and Bosma presented the new measure to lawmakers on Thursday morning. The Indianapolis Star reported that the language met with opposition from Democrats, who didn't think it went far enough. But Republicans secured the votes needed to move forward to the full General Assembly for a final vote by simply booting the Democratic members off the committee that was considering the measure, according to the Star. Pence must sign off on any updated bill before it can become law.
The inclusion of specific protections for LGBT individuals in the RFRA is somewhat surprising, in part because Pence had repeatedly insisted that he opposed such protections, saying they were not on his agenda.
But LGBT discrimination is still legal in Indiana, since it is not one of the states with comprehensive protections on the basis of sexual orientation and gender identity. The new language does nothing to expand LGBT rights from where they were prior to Pence's signing of the RFRA. And the "fix" is still weak to many opponents who want to see the law repealed altogether.
LGBT groups cheered the victory Thursday morning, but said Indiana still needs to codify comprehensive nondiscrimination protections into law.
"The changes proposed by the Legislature represent a step in the right direction that takes us closer to achieving our goal of passing the Fairness for All Hoosiers Act," said Freedom Indiana Campaign Manager Katie Blair, referring to a proposed measure would protect LGBT people from discrimination in employment, housing and public accommodations. "Today, the harm has been lessened, but we have not reached the day when LGBT Hoosiers can be assured that they can live their lives with freedom from discrimination."
"It's long past time to enact a comprehensive nondiscrimination law," Blair continued, "and we must continue to work to ensure, once and for all, that the RFRA cannot be used to discriminate against or hurt anyone."
"Now that there's broad public understanding that gay and transgender people in much of Indiana are terribly vulnerable to arbitrary discrimination by businesses, refusal of housing and being fired just for being who they are -- and even Gov. Pence has agreed that that is wrong -- that unacceptable situation requires a full solution," added Jennifer Pizer, national director of Lambda Legal's Law and Policy Project.
Angie's List CEO Bill Oesterle also said the changes didn't go far enough. Oesterle, whose company is based in Indianapolis, has been an outspoken critic of RFRA and canceled a $40 million headquarters expansion in response to the new law. In a statement Thursday, he said he wanted to see state lawmakers go further.
"Our position is that this 'fix' is insufficient," said Oesterle, who previously served as a staffer to former Gov. Mitch Daniels (R). "There was no repeal of RFRA and no end to discrimination of homosexuals in Indiana. Employers in most of the state of Indiana can fire a person simply for being Lesbian, Gay, Bisexual, Transgender or Questioning. That's just not right and that's the real issue here. Our employees deserve to live, work and travel with open accommodations in any part of the state."
The new proposal also isn't sitting well with some of RFRA's original backers, including Eric Miller, founder and executive director of Advance America. Miller was one of the few people invited to Pence's private signing ceremony for the measure last week.
"The Indiana General Assembly should not destroy in less than 36 hours the Religious Freedom Restoration Act that took over 65 days to go through the legislative process earlier this year," Miller said in a statement Thursday.
In a press release, Miller's group expressed worry that if the new RFRA language is adopted, "Christian bakers, florists and photographers would no longer have the benefit of Indiana law to help protect them from being forced by the government to participate in a homosexual wedding."
On Wednesday, Arkansas Gov. Asa Hutchison (R) also asked his state legislature to change its proposed RFRA, after Arkansas faced blowback similar to Indiana's. Hutchison had originally said he planned to sign the bill.
UPDATE: 4:33 p.m. -- The state House approved the new RFRA language by a vote of 66-30, and the Senate followed in a 34-16 vote.
This is a developing story and will be updated.
HUFFPOST READERS: If you live in Indiana, we want to hear about how this law is affecting you. Email your story or any tips to openreporting@huffingtonpost.com. Include your name, the city you live in, and a phone number if you're willing to be contacted by a reporter.
Want more updates from Amanda? Sign up for her newsletter, Piping Hot Truth.
Support HuffPost
The Stakes Have Never Been Higher
Before You Go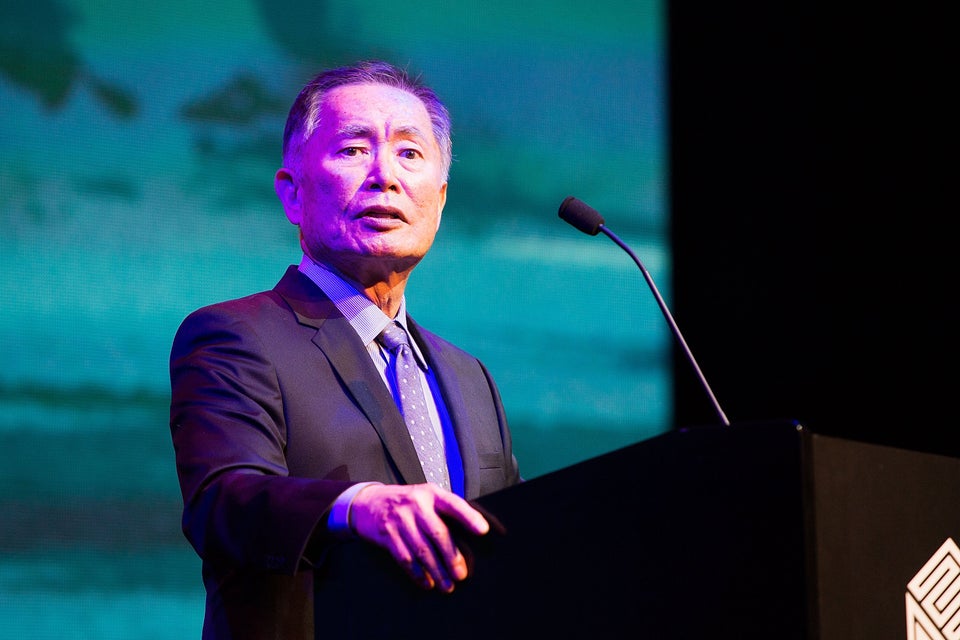 Reactions To Indiana's 'Religious Freedom' Law
Popular in the Community