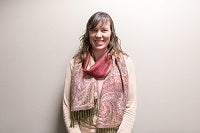 I have administered Indiana's state assessments for the past four years. As an educator, I shouldn't feel blind to what is on the test and not know the format my students will encounter. And yet, that is exactly what I feel when I read out the phrase "you may begin your test." The truth is that the content and format of Indiana's test have been changing so rapidly that I have been unable to adequately prepare my students to succeed.
One of my students, Megan, had worked daily to improve her reading and writing. Her skills increased visibly: In tenth grade, she struggled to write a developed paragraph but by her senior year, she could write a proficient essay, communicating her ideas clearly and succinctly – a skill that will serve her in her adult life as she communicates her ideas to others.
Megan's dyslexia and processing difficulties made a passing score on a standardized test almost impossible. She did not pass English 10 test as a sophomore, a junior, and then again as a senior. By then, she had taken and failed the English 10 graduation exam five times. I knew that Megan would graduate regardless of the test outcome (because of her disability, she could apply for a diploma waiver), but my heart still sank when I saw her final score: 30 points below the passing cut score. Megan was heartbroken. She cried, knowing that she had worked for three years on a test that she could never pass. But I also celebrated with her because for the first time in three years, Megan passed the test's essay portion. Her skills in reading and writing grew exponentially in those three years.
I taught Megan when Indiana's old standards were still in place and was able to support her growth because of the resources I was provided as a teacher. With Indiana's current ISTEP system, I cannot create a classroom environment that supports students like Megan who want to succeed but struggle academically. Resources are released long after I need them to plan a year's worth of classroom lessons and local assessments.
Now, Indiana legislature is considering a bill that would help teachers and students alike. House Bill 1003 references many items teachers like me need: Sample questions for students to practice, sample scored written answers, optional funded mid-year benchmark assessments, an end-of-year testing window, and options for pencil and paper testing.
Teachers need to know what skills will be tested and when, and students need access to practice and interim benchmark tests that help them to anticipate the content and format of the test. House Bill 1003 holds students, teachers and school districts accountable to Indiana standards by creating a workable, clear assessment framework. The bill also includes many flexible items like a choice between six different, nationally-recognized college and career readiness assessments, greater flexibility for disabled students, and options for the release of student-scored responses. These options support Indiana's diverse student populations.
Quality assessments are one important part of a strong educational program. Getting this part right takes time. Teachers need time to be trained on the content and format of the assessments. They need time to implement the content and format into the daily practice of their classrooms. Students need time to adjust to changes and learn how to perform at their best, over the process of several weeks and months and on the day of the assessment. Quality assessments are ones that inform teachers, students, and parents of a student's learning and skill level. Quality assessments cannot just be a number.
Megan will never be the number 330 to me, just shy of a passing score. She is one of the hardest-working students I have known in my 14 years as a public school teacher. An assessment system that works, as presented in House Bill 1003, gives me the opportunity to lead students like Megan on a journey of improvement that will not just show on a piece of paper that they passed a test, but that they are becoming lifelong learners who will never stop working to reach their goals both in and out of the classroom.
Jessica Carlson is an instructional coach at Garrett Middle School in Garrett, Indiana and has previously taught 10th grade English and remediation at Carroll High School in Fort Wayne, Indiana. She is a Teach Plus Indiana Teaching Policy Fellow.
Popular in the Community