Scott County, Indiana, the center of an exploding HIV outbreak, has been without an HIV testing center since early 2013, when the sole provider -- a Planned Parenthood clinic -- was forced to close its doors. The clinic did not offer abortion services.
The Scott County clinic and four other Planned Parenthood facilities in the state, all of which provided HIV testing and information, have shuttered since 2011, in large part due to funding cuts to the state's public health infrastructure. Those cuts came amid a national and local political campaign to demonize the health care provider. Now, the state is scrambling to erect pop-up clinics to combat an unprecedented HIV epidemic caused by intravenous drug use.
The fact that Scott County was "without a testing facility until a few weeks ago is a glaring example of the kind of public health crisis that results when prevention and testing are left unfunded," said Patti Stauffer, Planned Parenthood of Indiana and Kentucky's vice president for public policy.
Indiana's GOP-led state legislature was one of the first to declare war against Planned Parenthood in 2011, when it passed a bill that defunded the family planning provider because some of its clinics offer abortion services. A federal judge later blocked that law from going into effect, but the state has continued to slash various sources of funding to Planned Parenthood at a time when the cost of operating a medical facility continues to rise.
In 2005, Planned Parenthood of Indiana received a total of $3.3 million in funding from government contracts and grants. By 2014, that funding had dropped to $1.9 million. Five of Planned Parenthood's smaller clinics in the state -- the health centers in Scottsburg, Madison, Richmond, Bedford and Warsaw -- were unable to keep up with the growing technology costs that were necessary to remain competitive as a medical provider. All five clinics that were forced to close had offered HIV testing. None had offered abortions.
Even without five of its clinics, Planned Parenthood's HIV testing in Indiana has been increasing each year. Overall, the provider's 25 remaining clinics in Kentucky and Indiana gave more than 8,000 HIV tests in 2014, about 1,000 more than the previous year. And the numbers would certainly be higher if the five shuttered clinics in Indiana had been able to continue to operate.
Stauffer said if the Planned Parenthood facilities in Scottsburg and Madison, both in southeast rural Indiana, had received the funding they needed to stay open, they could have been a vital resource in preventing the current HIV outbreak.
"We applaud the state's public health officials in acting to address this epidemic, but we also encourage our legislators to adequately fund public health efforts to protect all Hoosiers from future health crises from HIV and other devastating outcomes," said Stauffer.
Indiana Gov. Mike Pence (R) has warned that the HIV outbreak amounts to an epidemic. Last week, he broke with previous policy to create a temporary needle-exchange program to stem the tide. His office did not immediately respond to a request for comment.
CORRECTION: This piece originally described Scottsburg and Madison as being in southwest Indiana. They are located in southeast Indiana.
Before You Go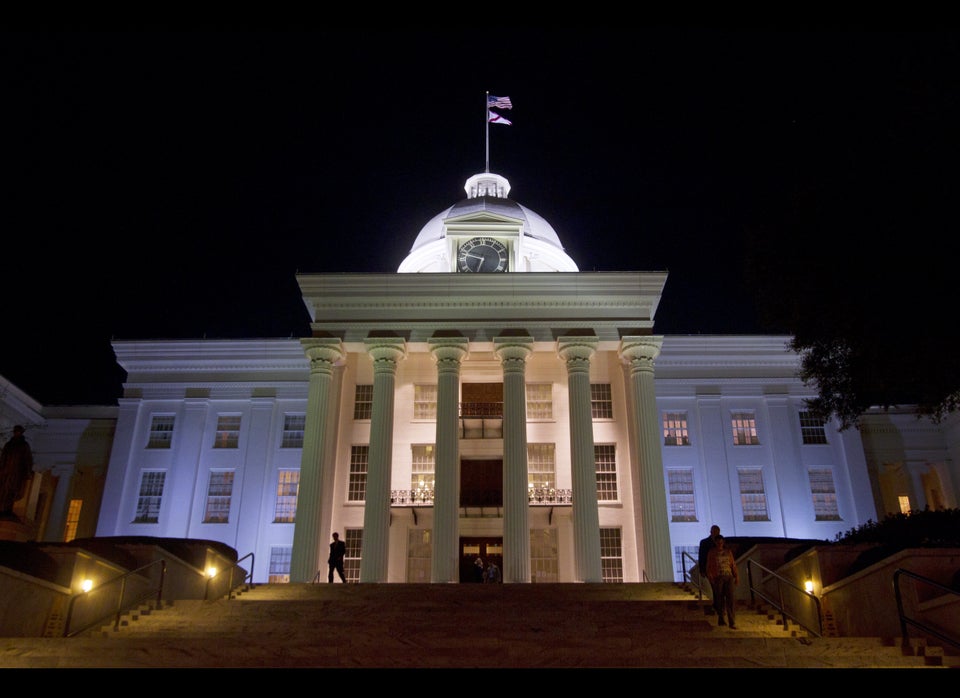 U.S. State Capitol Buildings
Popular in the Community