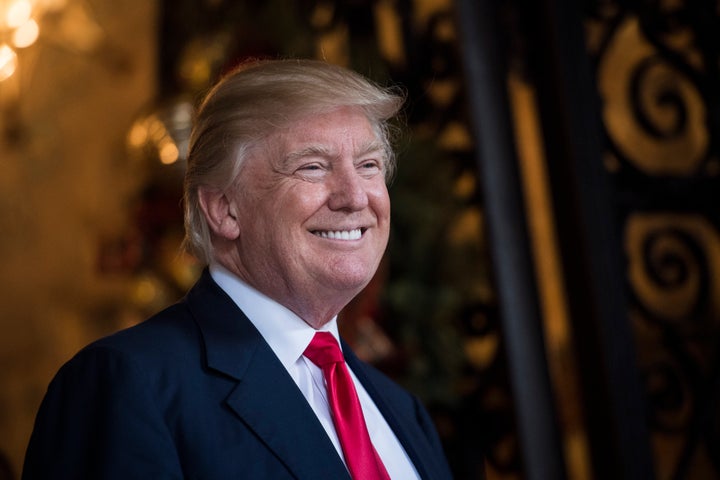 Tuesday's Indiana primaries feature a closer race on the Democratic side than the Republican side. Bernie Sanders is threatening to "contest" the Democratic convention, but it probably won't work. And Carly Fiorina didn't help Ted Cruz improve his standing among Republicans. This is HuffPollster for Tuesday, May 3, 2016.
TRUMP LOOKS DOMINANT IN INDIANA PRIMARY - The HuffPost Pollster average shows Donald Trump leading Texas Sen. Ted Cruz by 14 points, 43 percent to 29 percent. Trump leads in almost every poll, by margins ranging from 5 points to 17 points. The exception is a survey conducted by the Mike Downs Center for Indiana Politics at Indiana-Purdue University Fort Wayne (IPFW), which shows Ted Cruz leading by 16 points. That poll seems to be an outlier, though, and the pollsters didn't apply standard demographic weights to the data.
CLINTON AND SANDERS ARE IN A CLOSER RACE - Six polls in the Democratic race all show Hillary Clinton leading Vermont Sen. Bernie Sanders, but by a relatively small margin. Clinton leads Sanders by about 7 percentage points in the HuffPost Pollster average, taking 51 percent to his 44 percent. Most of the polls show her lead in the single digits. The one exception is the same IFPW poll that is an outlier on the Republican side, which shows Clinton leading by 15 points.
WHY THERE ARE SO FEW POLLS OF INDIANA - Jim Newell: "For such a decisive contest, the Indiana Republican presidential primary was fairly late in sneaking onto the political intelligentsia's radar….Only now, due to a few very recent polls, have prognosticators swung back and considered Tuesday's primary the event during which Trump could effectively seal the nomination…. So Indiana's status as a true turning point in this grinding slog of a primary can be attributed, in no small part, to one factor: It's a really expensive state to poll, and few outlets bothered to do so until recently….A grand total of zero (0) polls of likely Indiana Republican primary voters were released prior to April 22, a mere 11 days before the climactic contest. Indiana's polling paucity traces back to a 1988 state law that, with certain exceptions, banned auto-dialed calls, or 'robocalls'... The penalty for violations, according to a release the Indiana attorney general's office sent out in March as a warning to politicos about to descend on the state, is "up to $5,000 per call." [Slate]
HUFFPOLLSTER VIA EMAIL! - You can receive this daily update every weekday morning via email! Just click here, enter your email address, and click "sign up." That's all there is to it (and you can unsubscribe anytime).
BERNIE SANDERS THREATENS CONTESTED CONVENTION - Philip Bump: "With the Democratic presidential nomination system working the way it does, there are essentially two possible outcomes: A candidate will either win in a blowout, or he or she will need superdelegate votes to gain a majority. The reason for this is simple: Fifteen percent of all of the Democratic delegates are unbound superdelegates. So unless you have about an 18 percentage-point lead among delegates by the time the voting wraps up, you'll need some superdelegates to put you over the top….Right now, Hillary Clinton has about a 10 percentage-point delegate lead over Bernie Sanders....Eight years ago, Clinton conceded the race before the convention, recognizing that trying to fight her way to victory on the convention floor was likely to fail, despite her having a slight lead in the popular vote. But Clinton realized the damage that could be done to the party — and perhaps herself — so she didn't. Sanders doesn't share the former sentiment, as he has made clear. He was an independent until he decided to run for president, and his goal during his campaign has been to upend the system, into which a convention floor fight fits neatly. But that doesn't mean he has any real shot at winning." [WashPost]
But a 'contested convention' requires two or more votes, which won't happen - Amy Fried: "[W]hile Senator Bernie Sanders says this is going to happen at the Democratic National Convention, there's no way it can. Sanders hangs his claim on defining 'contested convention' in a way it never has been before and ignoring the way voting takes place at the convention….needing superdelegates to get a majority of all delegates is exactly what happened in 2008. No one called that a contested convention. There was one vote for the nomination, won by then Senator Barack Obama. Contested conventions have multiple ballots. There were two key things in 2008 that are also true in 2016. 1. Pledged delegates, the ones won from primaries and caucuses, and unpledged delegates, also known as superdelegates, all vote on the first ballot, taken state by state. 2. With two candidates, mathematically one must receive a majority of the delegates' votes. The candidate who gets a majority is the nominee." [HuffPost]
REPUBLICANS SEE TRUMP AS THE INEVITABLE NOMINEE - Jennifer Agiesta: "According to a new CNN/ORC poll out Monday, 84% of voters nationwide think Donald Trump will lead the Republican ticket in November, while 85% say the same about Democratic front-runner Hillary Clinton….Overall, 91% of Republican voters think Trump will ultimately be the party's nominee. But if no candidate captures a majority of the delegates at stake in primaries and caucuses by the time the final contests are complete June 7, 60% of Republican voters say the delegates should vote for the candidate with the most support in the primaries, 37% for the one they think is the best candidate." [CNN]
Prediction markets concur - PredictWise -- which aggregates prices and information from political betting markets to produce forecasts -- estimates that there is a 93 percent chance that Donald Trump will be the Republican nominee. Trump's chances of getting a 1,237 pledged delegate majority are at 88 percent, up from 60 percent one month ago. The markets say there's only an 11 percent chance there will be two or more rounds of voting at the convention. As little as two weeks ago, before the New York primary, the markets placed these odds at about 50/50. [PredictWise]
CARLY FIORINA DIDN'T HELP TED CRUZ AT ALL - A new national poll from Morning Consult shows that preliminarily announcing Carly Fiorina as his running mate didn't help Ted Cruz improve his standing. Among the Republicans polled 25 percent say adding Fiorina to the ticket improves their chances of voting for Cruz, but 24 percent say it makes them less likely to vote for Cruz. The majority -- 51 percent -- don't care. The apathy toward Cruz also shows in a new NBC News/Survey Monkey national poll, which shows Trump's lead increasing. The business mogul gained 6 percent in the latest tracking poll, while Cruz lost 4 percent. [Morning Consult, NBC]
POLLSTER CHART UPGRADES - In partnership with HuffPost's Data team, we've given Pollster's charts a new look.All of the features are still the same, but the change should improve the way the site works on mobile devices. Stay tuned for future updates!
TUESDAY'S 'OUTLIERS' - Links to the best of news at the intersection of polling, politics and political data:
-Ted Cruz's image among Republicans declines, while Donald Trump's image improves. [Gallup]
-Margie Omero (D) argues Trump could be handing Clinton the election by bringing up the "woman card." [CNBC]
-Callum Borchers questions a poll that got a Maryland congressional race wrong by 96 points. [WashPost]
-Sam Wang argues that general election polls have some predictive power at this point. [Princeton]
-Luke Thompson (R) says the data shows Bernie Sanders is losing badly. [Medium]
Popular in the Community