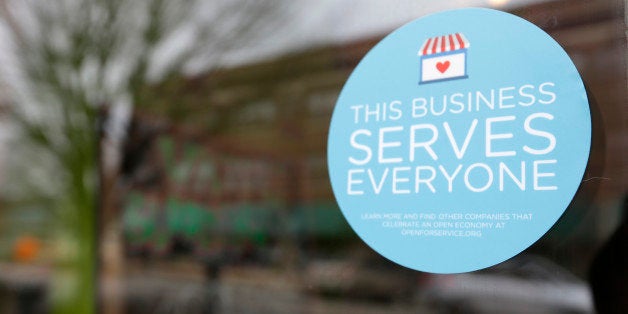 Indiana's controversial "religious freedom" bill was signed into law by Gov. Mike Pence last Thursday, but one grassroots campaign promoting inclusion is growing in its aftermath -- and rapidly.
Open For Service, an initiative aimed at supporting "businesses that open their doors for everyone -- black, white, gay, straight, Christian, atheist, disabled," is selling stickers to businesses so they can display their stance against discrimination for the public to see. Participating businesses also get their name placed into an online business directory accessible to consumers.
Since the campaign's March 11 launch, 3,121 businesses have signed up to be included in the directory and purchased a $10 sticker -- which reads, "this business serves everyone" -- a representative of Open For Service told The Huffington Post in an email.
In a statement provided to HuffPost, Driver said he wanted to launch the campaign because he thought the media was focusing too much on businesses that have turned people away based on who they are, and he wants to "bring positivity back, and promote those who believe in an 'open door economy.'"
Indiana's Religious Freedom Restoration Act has drawn criticism from across the country over its alleged enabling of businesses to discriminate against customers. However, Gov. Pence -- who said he would back legislation that "[clarifies] the intent" of the law -- told The Indianapolis Star its passing wasn't about legalizing discrimination.
But Indiana's reputation may have already been damaged, causing long-term economic repercussions, according to one economist.
Kyle Anderson of the Indiana University Kelley School of Business told The Indianapolis Star that negative perceptions of the state could linger far into the future, affecting tourism and potential economic investments.
"It doesn't take you long to get into the hundreds of millions of dollars," he said of Indiana's potential economic losses due to the law. "Some of those decisions can really be long-lasting."
Driver, on the other hand, hopes business booms for organizations that choose inclusion.
"People have been asking for it," Driver told NUVO News of the initiative's business directory. "And, in general, [people] have been asking for it for a long time: 'Well, if this business is discriminating, I want to know where these other businesses are that won't.'"
Learn more about the Open For Service campaign here.
Support HuffPost
The Stakes Have Never Been Higher
Related
Before You Go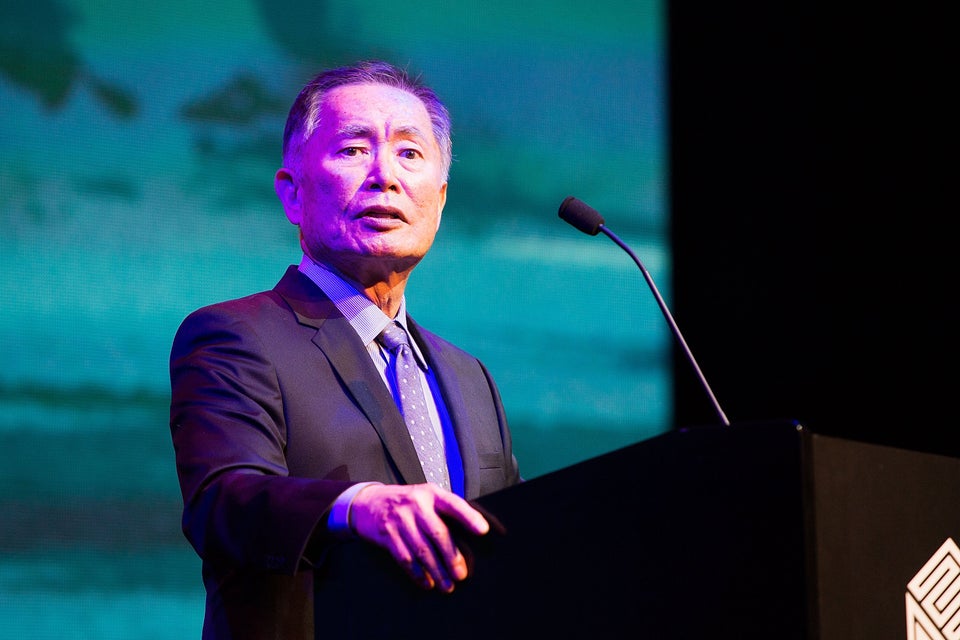 Reactions To Indiana's 'Religious Freedom' Law
Popular in the Community