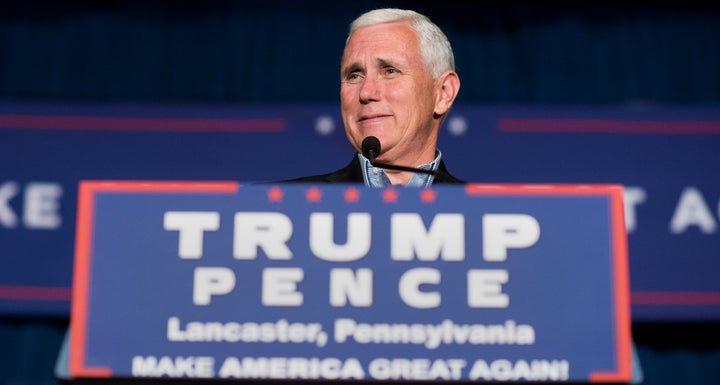 An Indiana woman charged with child abuse is citing the state's Religious Freedom Restoration Act in her defense, arguing that her religious beliefs allow her to discipline her child as she sees fit, free from government interference.
The case shines an uncomfortable spotlight on the controversial law, which was signed last year by Donald Trump's running mate, Indiana Gov. Mike Pence (R).
Kin Park Thaing, 30, is facing felony abuse and neglect charges for beating her 7-year-old son with a coat hanger on Feb. 3, according to documents filed by Thaing's lawyer in late July and reported by the Indianapolis Star on Wednesday. Doctors found 36 bruises on the boy's back, thigh and left arm, and a bruise on his cheek in the shape of a hanger hook.
Thaing said she needed to stop her son from engaging in dangerous behavior that would have harmed his 3-year-old sister. She allegedly hit both children and told them to pray for forgiveness.
"I was worried for my son's salvation with God after he dies," Thaing said, according to court documents. "I decided to punish my son to prevent him from hurting my daughter and to help him learn how to behave as God would want him to."
Thaing also quoted the Bible in the documents, saying a parent who "spares the rod, spoils the child."
"The Constitution of the United States and the Indiana Constitution both provide strong recognition of the freedom of religion but today, many people of faith feel their religious liberty is under attack by government action," he said at the time.
But the law quickly came under attack and sparked intense backlash against Pence and the state of Indiana. Many opponents of the bill, which included business leaders, argued that it could open the door to widespread discrimination against lesbian, gay, bisexual and transgender individuals. Business owners who didn't want to serve same-sex couples, for example, could now have legal protections to discriminate.
Companies pulled business out of Indiana in response, and the state had to hire a global public relations firm to help rebuild its image. A week after the first signing, Pence gave his signature to a revised version of the law that explicitly barred a business from denying services to someone on the basis of categories that include sexual orientation and gender identity.
The fix didn't really make anyone happy. RFRA supporters were upset that Pence backed away from the original version, and LGBT groups ― while relieved that the potentially harmful effects of the law were addressed ― wanted the measure repealed completely. The new language also did nothing to expand LGBT rights from where they were prior to Pence's signing of the RFRA; LGBT discrimination is still legal in Indiana, since it lacks comprehensive protections on the basis of sexual orientation and gender identity.
Chad Griffin, president of the pro-LGBT equality group the Human Rights Campaign, tweeted about Thaing's case Wednesday:
Pence's office did not return a request for comment on the case.
Thaing's attorney also cited cultural differences in the defense, noting that Thaing is a Burmese refugee and said she is willing to adapt. The trial is set for Oct. 19.
Before You Go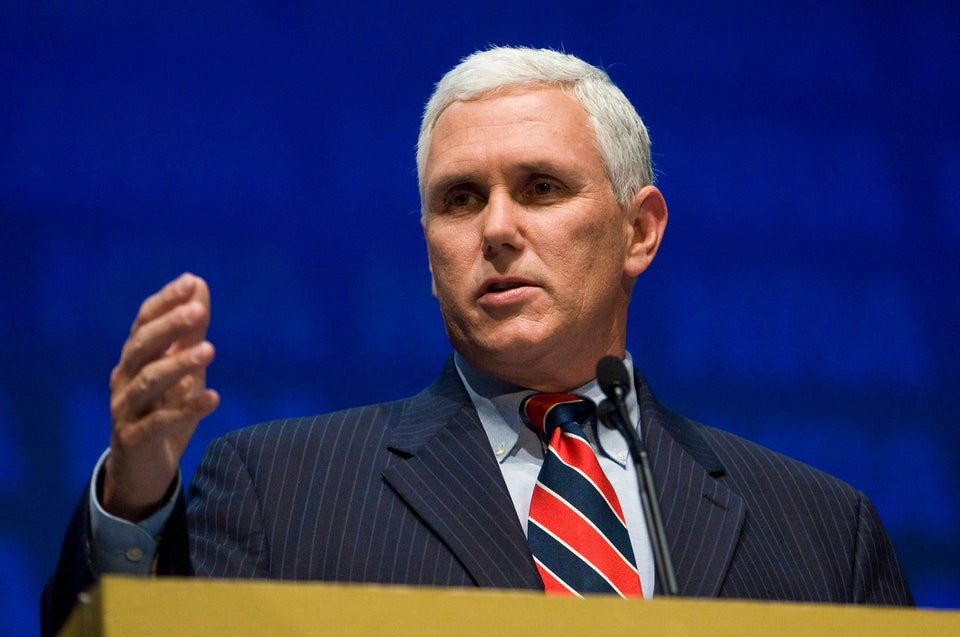 6 Reasons Mike Pence Is Terrible For LGBTQ People
Popular in the Community