WASHINGTON -- Indiana Gov. Mike Pence (R) said Tuesday he will back an amendment to the state's new "religious freedom" law clarifying that it does not allow businesses to deny service to anyone, and insisted that he never intended to discriminate against members of the lesbian, gay, bisexual and transgender community.
"That is so offensive to me as a Hoosier," Pence said during a press conference in Indianapolis, casting himself, the GOP-controlled General Assembly and the new Religious Freedom Restoration Act as victims of "mischaracterizations" perpetrated by the media and the law's opponents.
"I don't believe for a minute that it was the intention of the General Assembly to create a license to discriminate, or a right to deny services to gays, lesbians or anyone else in this state. And it certainly wasn't my intent," he added. "But I can appreciate that that's become the impression -- not just here in Indiana, but all across this country. And we need to confront that."
RFRA would allow any individual or corporation to cite religious beliefs as a defense when sued by a private party, potentially opening up the door to businesses turning away gay and lesbian customers for religious reasons.
Pence said he wants the General Assembly to move legislation this week that would make it clear that businesses are not allowed to deny services to anyone. He continued to insist, however, that he does not support adding protections explicitly barring discrimination on the basis of sexual orientation and gender identity.
"I never supported that," said Pence. "I want to be clear. It is not on my agenda."
But without such protections, many members of the LGBT community believe Pence isn't going far enough. Human Rights Campaign President Chad Griffin said Pence needs to back such language in order to ensure that LGBT individuals are truly protected.
As a member of the House of Representatives, Pence -- who retired from Congress in 2012 -- received a 0 percent rating on LGBT issues from HRC.
UPDATE: 1:52 p.m. -- White House press secretary Josh Earnest responded to Pence's comments Tuesday, saying the Indiana law has backfired because it goes against most people's values.
"We've seen the governor and other Indiana officials in damage control mode here because this law has provoked an outcry" from business leaders reluctant to do business "in a state where their customers or even their employees could be subjected to greater discrimination just because of who they love," said Earnest.
"I think that's what's provoked the strong outcry," he continued. "I think it's what has provoked the previously defiant governor to consider changing a portion of the law."
The conservative Family Research Council also released a statement saying it would be in favor of clarifying that RFRA cannot "deny anyone non-religious goods or services."
But the group still believes, for example, that wedding vendors should be able to refuse to provide their services for same-sex weddings.
"The government shouldn't force religious businesses and churches to participate in wedding ceremonies contrary to their owners' beliefs," said FRC President Tony Perkins. "If the government punishes people for living their faith, there are no limits to what government can control. We want to be sure that the measure proposed by the governor isn't used as a weapon to impose punishing fines on people like florist Barronelle Stutzman, bakers Aaron and Melissa Klein, and wedding photographer Elaine Huguenin."
HUFFPOST READERS: If you live in Indiana, we want to hear about how this law is affecting you. Email your story or any tips to openreporting@huffingtonpost.com. Include your name, the city you live in, and a phone number if you're willing to be contacted by a reporter.
Want more updates from Amanda? Sign up for her newsletter, Piping Hot Truth.
Before You Go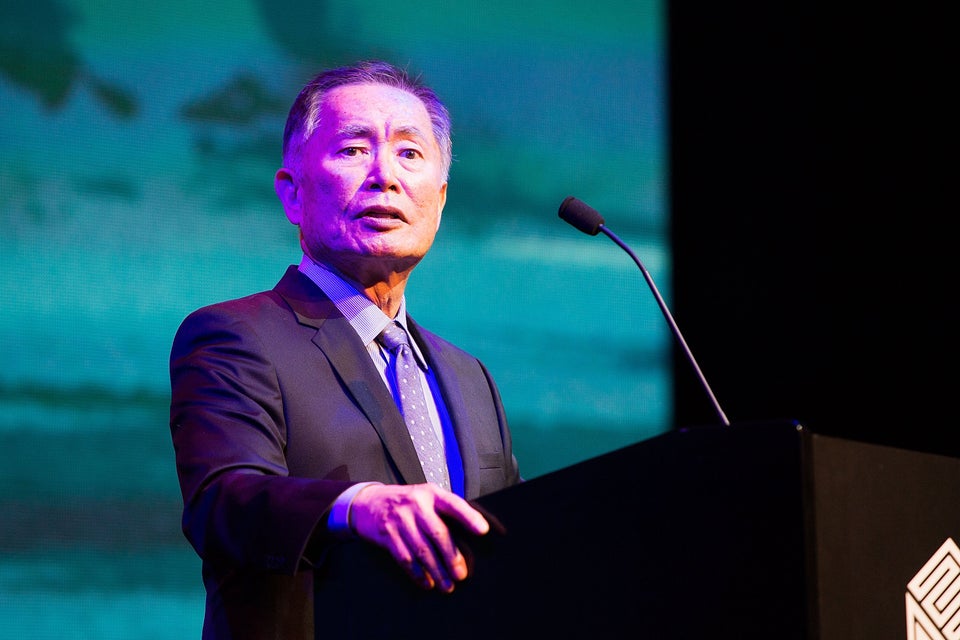 Reactions To Indiana's 'Religious Freedom' Law
Popular in the Community