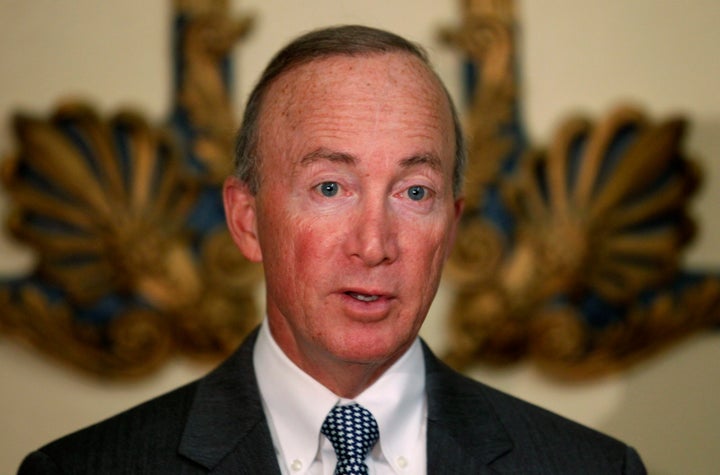 WASHINGTON -- When the Indiana General Assembly reconvenes for its 2012 session on Wednesday, one of the first items on its agenda will be the legislation known as "right to work," which scores of labor supporters from around the state plan to protest.
"We have encouraged members and other concerned citizens to come down and talk to their legislators one-on-one, and we expect that people will arrive and attempt to do that," Indiana AFL-CIO President Nancy Guyott told The Huffington Post, noting that the organization is getting the word out through social media and old-fashioned word-of-mouth channels.
Joint House and Senate committees will hold a hearing on right to work on Friday, although it's not yet clear whether there will be a vote on the legislation that day. Speaker Brian Bosma (R) said he is planning to expend a significant amount of "personal capital" to quickly pass the legislation.
Supporters of right to work, including the GOP-controlled Indiana General Assembly and Gov. Mitch Daniels (R), argue that individuals should not be forced to support unions. But the unions note that they provide services and benefits for all employees, and it's unfair for "free riders" to reap the rewards without contributing.
It will be tough for labor supporters to show up en masse at the statehouse this week -- although they're still planning to try. On Friday, Indiana officials appointed by Daniels announced a limit on the number of people who can be inside the statehouse at one time. Democratic and labor leaders swiftly condemned the move as an attempt to quash dissent and reduce the size of public protests.
Only 3,000 people are now allowed inside the building at one time. That number includes the 1,700 state employees who work there, meaning that just over 1,000 others will be able to assemble on a given day.
Guyott said she has no estimate of the number of people who will turn out at the statehouse, but would be "surprise[d] if, during the first week, we didn't have more folks than they intend to let in."
When asked what she thought would happen if more than the maximum number of visitors do show up and whether there could be arrests, Guyott replied, "I think the administration has made it clear that if too many people come to the statehouse, they're going to turn citizens away. ... It'd be interesting to try and arrest people for trying to talk to their legislators. I really don't know what to put beyond them at this point."
Twenty-two states already have right-to-work laws. The most recent state to pass such legislation was Oklahoma in 2001.
Supporters of right to work argue that it helps improve the business climate in a state, creating jobs and boosting the economy.
"Local economic development officers testified that 25 to 50 percent of companies looking to create employment, whether through expansion or locating a new facility, just took Indiana and other non-right-to-work states off the table," Bosma told the New York Times. "This is stopping employers from coming to Indiana. We need to deal with that."
Guyott and other labor leaders, however, argue it's a pretext to weaken unions, which traditionally back Democrats.
Randy Palmateer of the Northwestern Indiana Building and Construction Trades Council noted to the Post-Tribune of Northwest Indiana, for example, that Nevada, a right-to-work state, has the highest unemployment rate in the country.
A March 2011 report by Notre Dame economist Martin Wolfson found no evidence that right-to-work laws increase workers' incomes.
Republicans in Indiana hold wide margins in both the House and Senate. They took up right-to-work legislation last year, but Democrats left the state to protest what their colleagues were doing, and the governor eventually urged the postponement of the bill. Thousands of Hoosiers turned out last February to protest the legislation.
Popular in the Community