Mysterious holes that were discovered at an Indiana sand dune last year -- and which nearly swallowed a child -- will keep a Lake Michigan park closed indefinitely.
The National Park Service announced last week that Mt. Baldy in the Indiana Dunes National Lakeshore, about an hour from Chicago, will be closed for the summer and beyond. The decision was made after two new holes in the dunes were found.
"The continued development of these holes in the dune surface poses a serious risk to the public," Acting Superintendent Garry Traynham said in a statement.
Scientists have been unable to determine how the holes, which seem to appear and disappear within a day, are formed in the 43-acre dune.
"We're seeing what appears to be a new geological phenomenon," geologist Erin Argyilan, who is studying the holes and dunes, told the Chicago Tribune. According to the paper, the holes are about a foot in diameter.
Last July, part of the dune collapsed, burying a 6-year-old boy. The child was rescued, but needed rehabilitation after the incident. According to the Associated Press, he was buried for about three hours under 11 feet of sand, but is believed to have survived because of an air pocket.
The Environmental Protection Agency has used radar to identify anomalies below the surface, but months later, researchers -- including those from the National Park Service, Indiana University and the Indiana Geological Survey -- are still stumped.
According to the National Park Service, scientists will expand their investigation to "mapping of openings, depressions, and anomalous features, the use of multispectral Ground-Penetrating Radar (GPR) and coring to develop a better understanding of the overall internal architecture of the dune, and detailed GPR and coring of some of the anomalies identified in the EPA report."
Baldy is unique among dunes because of how dramatically it shifts position, according to the AP. It's moved 10 to 15 feet south annually in recent years, much faster than a previous rate of 4 to 5 feet per year. Officials told the news outlet last year they believe the increased movement has been caused by visitors walking on and killing off dune grass that keeps sand in place.
While the dune is closed, officials will continue planting marram grass, which helps stave off erosion, where it used to grow on the dune. The rest of the Indiana Dunes National Lakeshore will be open as usual.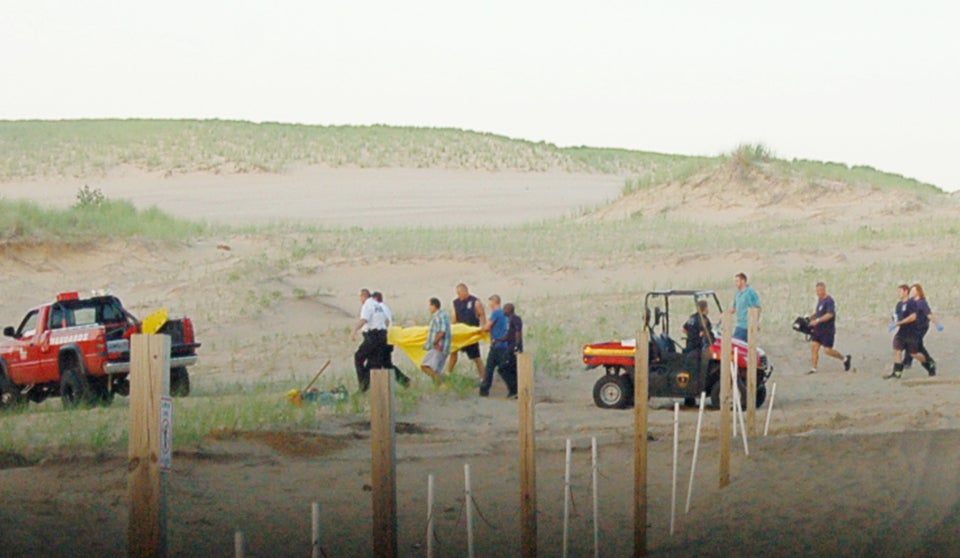 Boy Rescued From Indiana Sand Dune
Popular in the Community