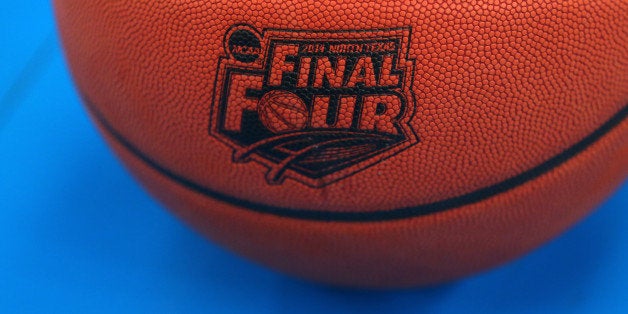 Thanks to the fact that the NCAA men's basketball tournament is taking place in Indianapolis, a national spotlight has been shown on the state of Indiana and its flawed religious freedom law.
The law, as initially written and signed by Governor Mike Pence, had the potential to allow businesses and others to discriminate against members of the LGBT community.
However, thanks to media attention and protests and boycotts from heavyweights such as the NCAA, Connecticut Gov. Daniel Malloy, NASCAR, NFL, NBA, numerous large businesses, USC athletic director Pat Haden, and even that fountain of enlightenment, Charles Barkely, Pence and Indiana lawmakers are backtracking and working on new language for the state's religious freedom law.
The new effort is an attempt to clarify that Indiana's religious freedom law doesn't allow businesses to discriminate against gay, lesbian, bisexual and transgender individuals by denying goods or services.
On another front, it's certainly positive that as a result of increased attention on the Indiana situation, Arkansas Gov. Asa Hutchinson and his state's lawmakers are being forced by heavyweight protests from the likes of Walmart to modify their religious freedom law to protect the LGBT community and others from discriminatory practices.
Both of those developments are all well and good, and they provide further evidence that sport can positively impact society by leading the fight against injustices of all types. The problem is that it doesn't look like either Indiana or Arkansas lawmakers are going to go far enough to fully protect LGBT citizens from discriminatory practices.
The original Religious Freedom Restoration Act at the federal level had good intentions. It basically stated that the courts shouldn't be allowed to force religious denominations to participate in activities they find in opposition to their beliefs. For example, churches shouldn't be told by the government that they have to bless same-sex unions. (Of course, it would be perfectly fine if church members put internal pressure on a church's leadership to change discriminatory policies of this type.)
However, anti-gay activists in states around the country saw the federal religious freedom act as an opportunity to legally sanction discriminatory acts in their states, such as florists refusing to sell bouquets to same-sex couples, or caterers refusing to deliver food to a same-sex wedding reception.
While the "fixes" in the works in Indiana and Arkansas are positives, they are so mostly from a public-relations sense. What's still sorely needed in both states is clear, statewide anti-discrimination laws that protect LGBT individuals in a variety of housing situations and public and private employment scenarios.
Indiana and Arkansas (and other states that have so-called religious freedom acts minus the necessary anti-discrimination laws) need to simply, clearly and legally say, "We're an inclusive state that welcomes all. Discrimination is illegal in our state."
The working principle here is that no "religious freedom" act in the United States should override an American citizen's right to not be discriminated against.
Back to Indiana, site of Saturday's Final Four. At this point, it doesn't look like the religious freedom act modification in Indiana is going to amount to much from a legal perspective. As such, we need to keep the pressure on the Hoosier state. The first step should be for the NCAA to pull next year's Women's Final Four from Indiana -- unless a comprehensive anti-discrimination law is quickly enacted.
Sport is a powerful cultural institution in this country. We've made the world a better place through sports in this country, from Jackie Robinson and Branch Rickey to Curt Flood and Marvin Miller to Billie Jean King and other Title IX pioneers.
Sport has an incredible potential to help overcome all types of injustices.
We need to realize that potential in Indiana.
Support HuffPost
The Stakes Have Never Been Higher
Related
Popular in the Community