WASHINGTON ― Earlier this month, just ahead of Indiana's voter registration deadline, state police executed a search warrant at the office of an organization that had set out to register black voters in a state with the worst voter turnout in the country.
Officers conducted their search on the Indiana Voter Registration Project's headquarters just a few weeks after Republican Secretary of State Connie Lawson sent a letter to state election officials warning that "nefarious actors are operating" in the Hoosier state and asking them to inform authorities if they received any voter registration forms from the group.
The letter from Lawson ― who, when she was a state legislator, co-sponsored Indiana's controversial voter ID law ― amounted to "the voter suppression equivalent of an Amber alert," said Craig Varoga, the president of Patriot Majority USA, a liberal nonprofit group that ran the Indiana Voter Registration Project.
The publicity surrounding the actions taken by Lawson and Indiana's state police have cast a shadow over the nonprofits, with many stories accusing them of voter fraud.
Varoga said the Oct. 4 police action prevented the group from registering 5,000 to 10,000 additional voters ahead of Indiana's Oct. 11 voter registration deadline. He's worried that clerks won't count some of the 45,000 applications the group had already collected.
So why did state officials take such a dramatic step in interrupting the IVRP's work just days ahead of the voter registration deadline?
From what we've gathered, it's not because there's any mass "voter fraud" scheme to steal an election. Instead, it seems the extraordinary investigation is likely to find no more than potential technical violations of obscure regulations for third-party voter registration groups.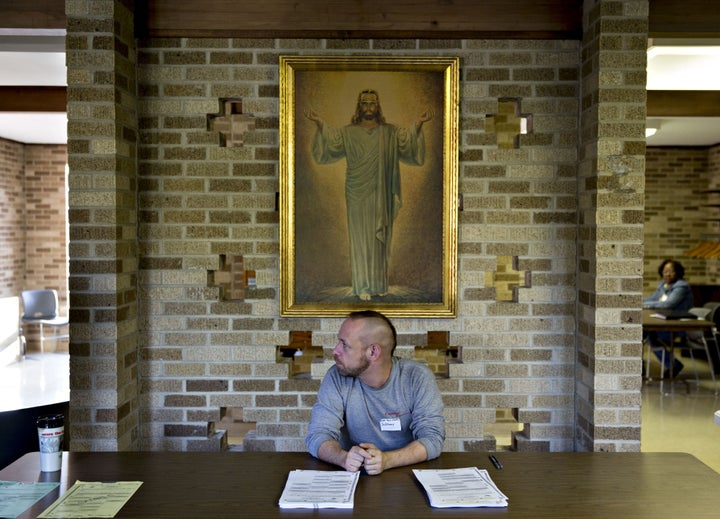 This all seems to have started after a county clerk's office received 10 potentially problematic forms allegedly submitted by IVRP canvassers. In mid-September, Lawson issued a press release accusing IVRP of turning in "forged voter registration applications," even though the evidence wasn't clear that those forms were actually forged.
Lawson's office and the Indiana State Police insist that their investigations are separate. Valerie Warycha, deputy chief of staff and communications director for Lawson, said the office had no prior knowledge of the police action on Oct. 4.
"At the onset of the state police investigation they told her they were going to conduct an investigation. They will not brief us on the details of their investigation until the end," Warycha said. She also said that despite Lawson's talk of "nefarious" actors, she never directly accused the group of voter fraud.
"She never said fraud or accused anyone of fraud ― including the Indiana Voter Registration Project," Warycha said. "I am not sure why they are so defensive. Have they done something wrong?"
Despite the public shaming from state officials, IVRP was following the law when it turned in the forms ― even if they were fraudulent.
Individuals conducting voter registration drives are required to turn in each and every voter registration application they receive, even those they believe may not be legitimate. Many states have similar protections in place to make sure organizations are not filtering out voters based on their political party. Bill Buck, a spokesman for Patriot Majority USA, said that IVRP canvassers worked with officials and "flagged applications it thought might have omissions or other problems and asked the clerks to examine them as part of their standard review."
Sounds responsible, right? But here's where it gets tricky. Indiana law requires that a person who receives a voter registration application they have "reason to believe" is false, fictitious or fraudulent submit the application "with a statement sworn or affirmed to under the penalties for perjury, setting forth the reasons why the person believes the application may be materially false, fictitious, or fraudulent."
That requirement isn't mentioned in the voter registration drive flyer published on the Indiana secretary of state's website, but it is mentioned in a voter registration drive guide published by one Indiana county. A state police official said that part of the investigation is looking at whether IVRP canvassers submitted affidavits when they believed an application was fraudulent.
"You've got to comply with all aspects of the law ― not just the part of the law that you like," Capt. David Bursten, a spokesman for the Indiana State Police, said when he pointed The Huffington Post to that statute.
Asked if IVRP had failed to submit affidavits, Bursten said that's one piece of the investigation. "We would have no reason for doing this investigation unless there were indications that there are potential violations of state law," he said.
The Indiana State Police said they have more than two dozen officers working on this case. But it doesn't take too much effort to figure out that IVRP didn't submit any affidavits.
"To my knowledge, we did not submit any affidavits," says Buck, the Patriot Majority USA spokesman. "Canvassers did not know with certainty that the information on any forms was false or fraudulent."
And it gets more complicated. Under the law, the state police don't seem to have a role in an investigation into a potential fraudulent voter registration form. Instead, it is up to the county election board to investigate before turning any findings over to a prosecutor.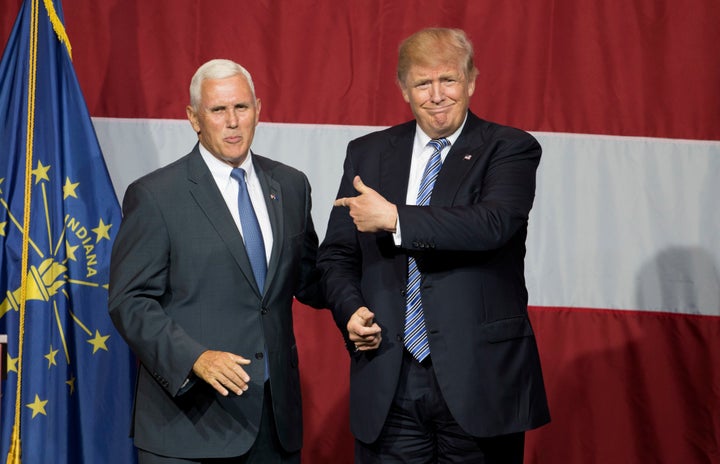 What makes a form fraudulent depends on who you ask. To the county officials who initially called in the state police, it was missing or inaccurate information. But IVRP could not determine whether those inaccuracies were an attempt at fraud or simple human error. Lawson, it seems, is now leaning toward the latter.
"It's very possible that because of heightened activity this year that many of those changes are changes that the individual made," Lawson told the Associated Press on Thursday, walking back her initial comments. "That should give Indiana voters the comfort that we are vigilant and we are protecting their rights and the elections here are not rigged."
State Democrats condemned Lawson's earlier language as "inflammatory" since she claimed thousands of fraudulent applications had been found but did not release an exact number. But Varoga thinks that comments from other Republicans in an IndyStar story caused her to soften her language.
"The only reason she would walk it back is because members of her own party must have told her she was being reckless," he said.
The idea that police officers could target a voter registration drive aimed at black voters doesn't look too good for the state. One registration worker told The New Republic that state police were repeatedly trying to get her to say that the voter registration group set quotas for canvassers and paid them per voter registration received, an allegation the group says is simply untrue.
Doug Carter, the head of the state police, said the investigation will likely go past Election Day. He denied that Gov. Mike Pence (R) ― the man who appointed him to his job and Trump's running mate ― had any involvement in an investigation that Pence has mentioned on the campaign trail. (Bursten, the police spokesman, told HuffPost that Carter did not make the decision to launch an investigation into IVRP).
The Justice Department, which does not typically say whether it has opened up a voting rights investigation into a particular jurisdiction, declined to comment.
Before You Go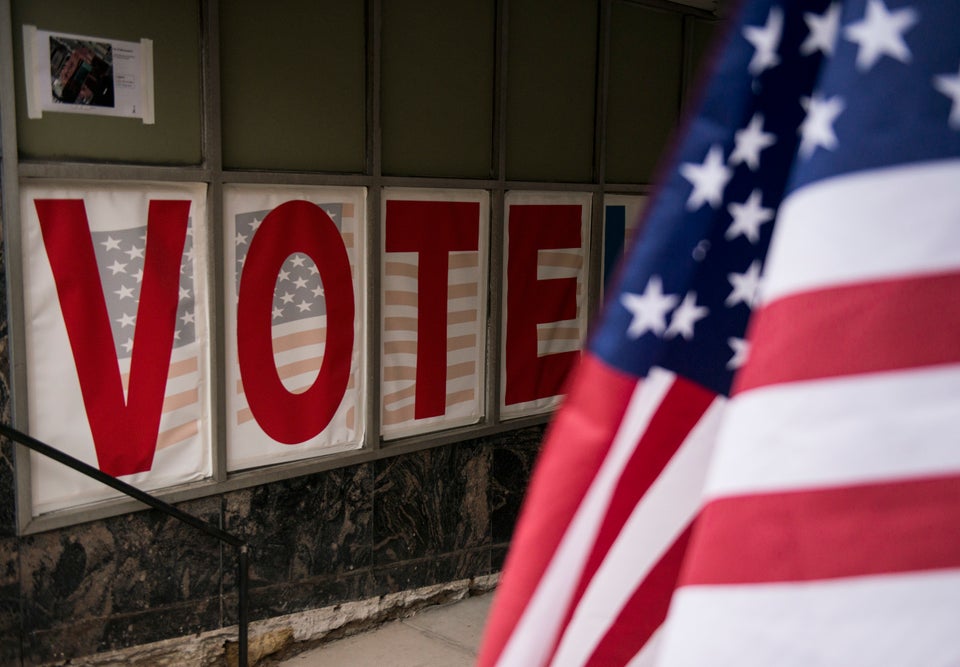 Election 2016
Popular in the Community