Back in the '80s, a group called the Pretenders sang "In the Middle of the Road." One of the lines was "Get in the road, Oh come on now. In the middle of the road, yeah." When rocker Chrissie Hynde sang this kick-ass song, she likely wasn't thinking about Nancy Kerlin Barnett, who died nearly two centuries ago.
Barnett is an Indiana legend with a spooky past. Her story goes back to her death in 1831. William Barnett, Nancy's husband, buried his wife on a hill that overlooked Sugar Creek. After her burial, the community began burying others near Nancy Barnett. The locals made the area an official graveyard.
Arrival of the 1900s
During the early 1900s, a construction crew built a road scheduled to trample Nancy Barnett's gravesite. Workers figured they would just plow through without any issues.
A young man named Daniel Doty, armed with a shotgun, blocked the roadwork. Nancy Barnett was Doty's grandmother, and he wasn't allowing anyone to desecrate her grave. He threatened to shoot anyone who tried.
The terrified construction workers compromised and built the road around Barnett's grave. This explains why a mound of dirt sits in the middle of County Road 400 South in Franklin, Indiana.
Moreover, two different stories describe what happened next: One, Barnett's grave remained intact while other graves were moved. Two, Doty protected all the graves and none were moved.
In 1912, an official marker was placed on Barnett's grave. The location is the most haunted location in Johnson County, Indiana. Drivers have reported electrical car troubles, spooky ghosts and unexplained voices from no particular person.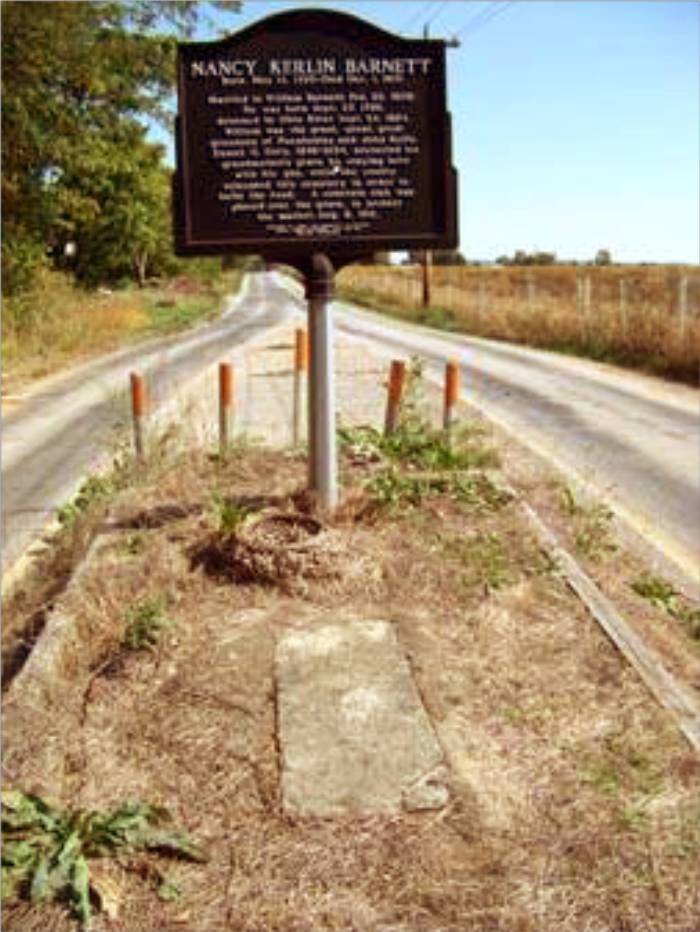 Enter 2016
On May 11, excavators dug up Barnett's burial mound so road crews could widen County Road 400 South. While expecting to only find one grave, unsuspecting archaeology students excavated at least seven bodies. After DNA testing, the deceased will receive new coffins and then be reburied in the same location. Although Barnett will remain in her final resting spot forever, one cannot imagine Barnett getting much rest with so much passing traffic and ghost hunters..
Popular in the Community