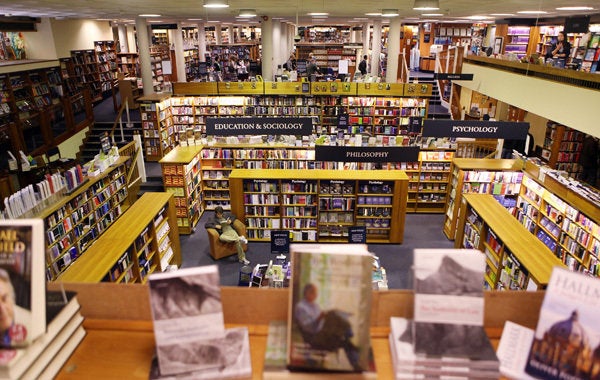 New York Magazine has a great feature in its Books section today celebrating the independent bookstores of New York City. It consists of six different articles and an introductory piece -- all of which, put together, paint a comprehensive and fascinating portrait of the state of indie bookstore culture in New York today.
The feature focuses specifically on all of the new independents that have popped up in the past few years -- a trend that is due in part to "the local-is-better ethos," the article suggests. One article gives an overview of the newcomers to the bookstore scene, including stores that have relocated to great success.
One of the new stores featured is the Greenlight Bookstore in Brooklyn (a HuffPost Books favorite), which gave readers a great opportunity to take a look at its books for the year, showing an impressive overall profit of over $11,000. Not all bookstores are struggling to stay alive, the piece suggests.
The piece also features a very fun series of short blurbs from New York City authors like Jonathan Franzen and Jhumpa Lahiri who share their favorite NYC independent bookstores (Logos and Greenlight, respectively).
Other aspects of the feature include the booksellers' recommendations for upcoming titles, a list of niche bookstores, and some examples of how much you can get by selling different books at various used bookstores around the city.
For more about independent bookstores, check out these recent HuffPost Books features:
REAL LIFE. REAL NEWS. REAL VOICES.
Help us tell more of the stories that matter from voices that too often remain unheard.