The Stony Brook Film Festival launches its 18th season on Thursday, July 18, with world, U.S. and East Coast premieres. For ten days through July 27, the festival brings an exciting mix of independent features, many of them foreign productions, as well as documentaries and short indie films to the Staller Center for the Arts on Stony Brook University's campus.
Alan Inkles, founder and director of the festival, has carefully curated the selections for the popular, 10-day summer festival, giving audiences screening experiences they won't find anywhere else.
"In the most competitive season in our 18-year festival, I felt we left a second festival on the cutting room floor. The entries this year, both in the shorts and features categories, were challenging, entertaining and full of discoveries," said Mr. Inkles.
The festival pairs short films with most features, which largely make up a whirlwind tour of international cinema, often co-produced between various countries. The opening night's "Zaytoun," starring Stephen Dorff, takes place in a Palestinian refugee camp during the 1982 Lebanese War. On July 27, the festival's closing night, Liv Ullmann anchors a present-day war trial thriller set in Norway, "Two Lives."
The documentary "TWA Flight 800" hits close to home as it examines the suspicious and conflicting accounts of the catastrophic plane crash off the south shore of Long Island on July 17, 1996, which left 230 dead. The film screens Saturday, July 20, and was reviewed this week in The New York Times.
Films screen weekday evenings and during the weekend, with question-and-answer sessions afterward. The highly regarded and highly competitive Stony Brook Film Festival is produced by Staller Center for the Arts. The complete schedule for the 2013 Stony Brook Film Festival is available at www.stonybrookfilmfestival.com.
Staller Center for the Arts, Stony Brook University's cultural showplace for film, music, dance, theater and art, is celebrating its 25th anniversary in 2013. It rededicated the Paul W. Zuccaire Gallery this year. In the past 25 years it has exhibited the works of artists such as Yoko Ono, Larry Rivers, Roy Nicholson, Elizabeth Murray and Philip Pearlstein. The campus is easily reached from New York City via the Long Island Railroad Port Jefferson service to Stony Brook station, which is at the north end of the campus.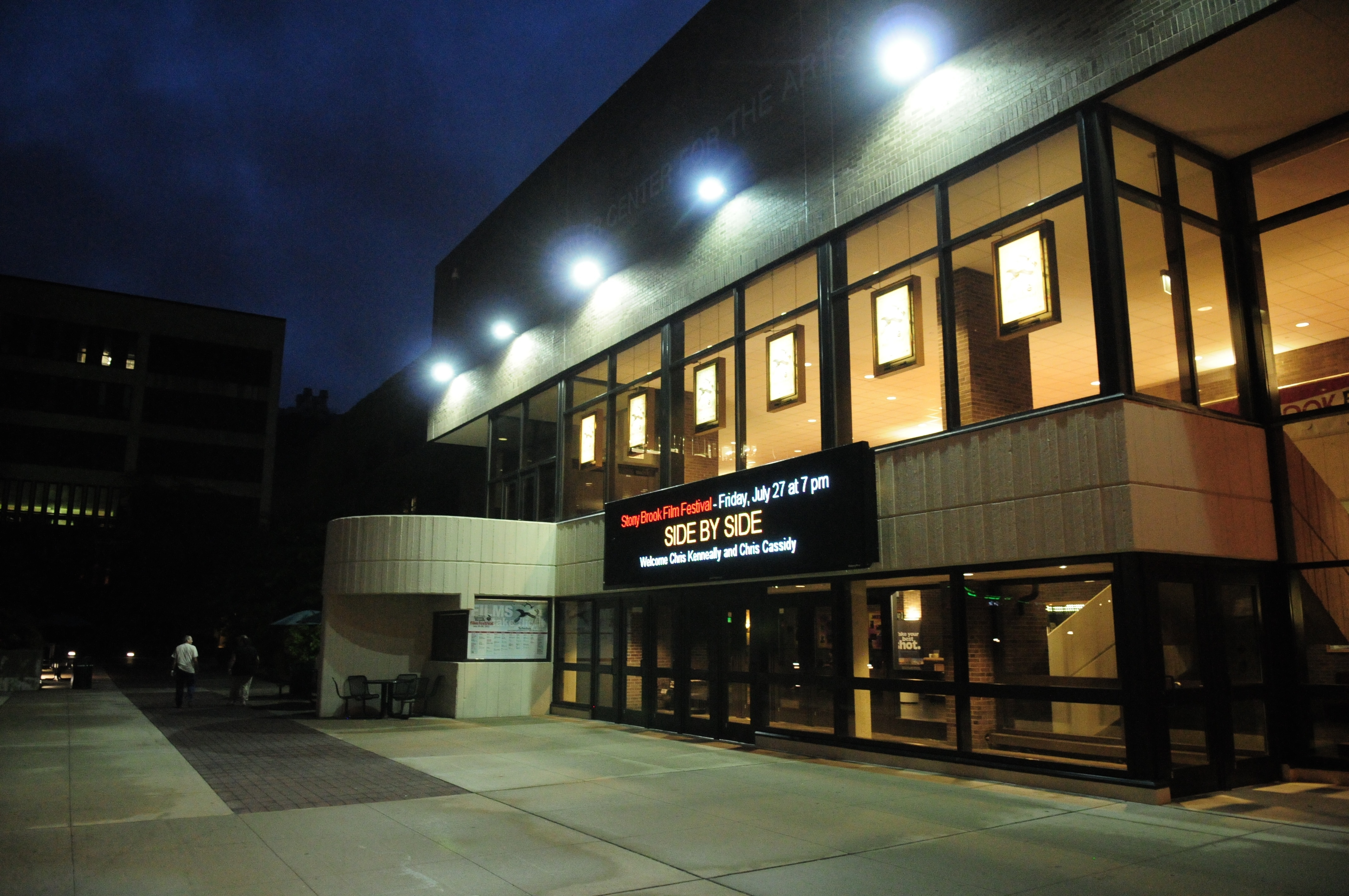 Calling all HuffPost superfans!
Sign up for membership to become a founding member and help shape HuffPost's next chapter