Tired of the same magazines that you invariably reach for at Hudson News? Looking for a bit more inspiration for that next trip? Interested in travel with a side dish of cuisine?
Food + Periodicals = Foodieodicals (foo-dee-AH-duh-kals)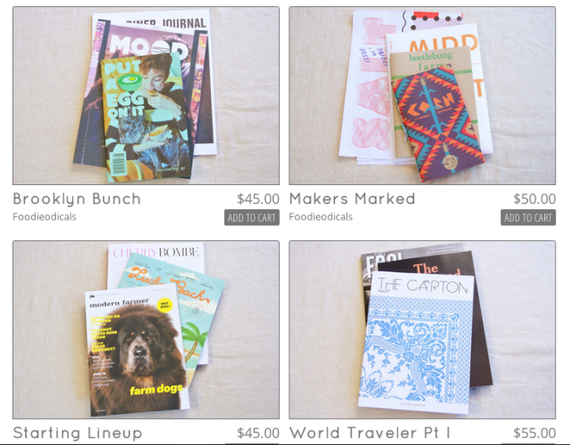 Food Book Fair, a Williamsburg, Brooklyn-based yearly festival has curated themed bundles of indie food magazines. Now, instead of hunting down a bookstore or vendor that stocks your favorite magazines, you can get your old classics and some new inspiration in one easy delivery.
So far the themes include Brooklyn Bunch (Diner Journal, Put An Egg On It, MOOD), Makers Marked (Shortstack, Beetlebung Farm Journal, Middlewest), Starting Lineup (Cherry Bombe, Lucky Peach, Modern Farmer), World Travelers Pt I (The Carton, Gourmand, FOOL), World Travelers Pt II (Same as Pt I plus Noble Rot).
Which is your favorite Indie magazine?
Popular in the Community