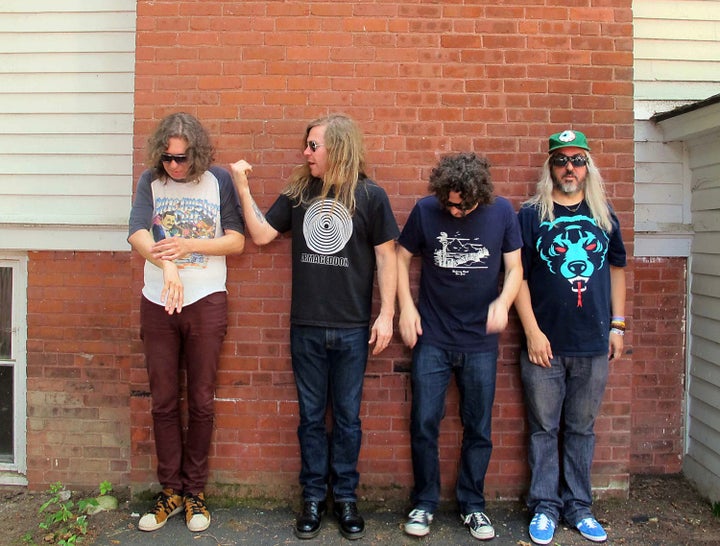 I grew up listening to the alternative rock music from the 90's. Some of my favorite bands included Dinosaur Jr, Guided By Voices, and Cobra Verde. Now imagine a rock band that combines all of those talents into a psychedelic hodgepodge of tranquilizing melody. That would best define the supergroup Sweet Apple.
Sweet Apple consists of John Petkovic (Cobra Verde, Guided By Voices), J Mascis (Dinosaur Jr), Tim Parnin (Cobra Verde), and Dave Sweetapple (Witch). And the supergroup's latest video is out of this world; It was filmed at the deserted Salton Sea in California. The video was produced by John Petkovic and he described by phone his experience shooting the video.
"The Salton Sea is this beautiful dying mass of water in the middle of the desert and the abandoned houses around it make it seem like another planet that was once colonized as a tourist resort," says John Petkovic. "In some ways it was -- because its heyday in the 1950s and '60s as a resort getaway is long gone."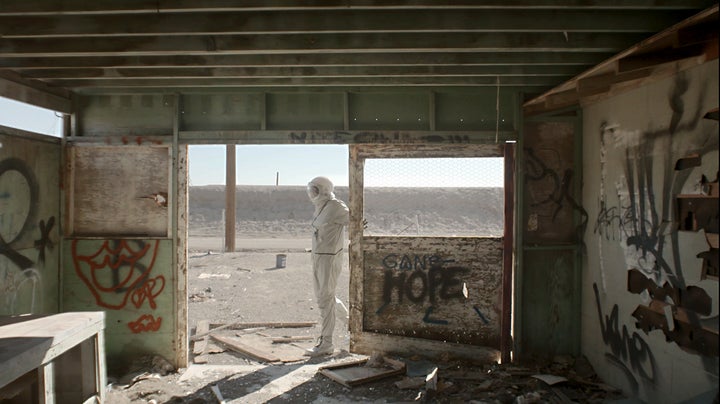 The video was filmed amid the ruins and ecological disaster areas of the Salton Sea and Los Angeles; the space odyssey features a spaceman who lands in the desert and walks over dead fish and through abandoned ruins.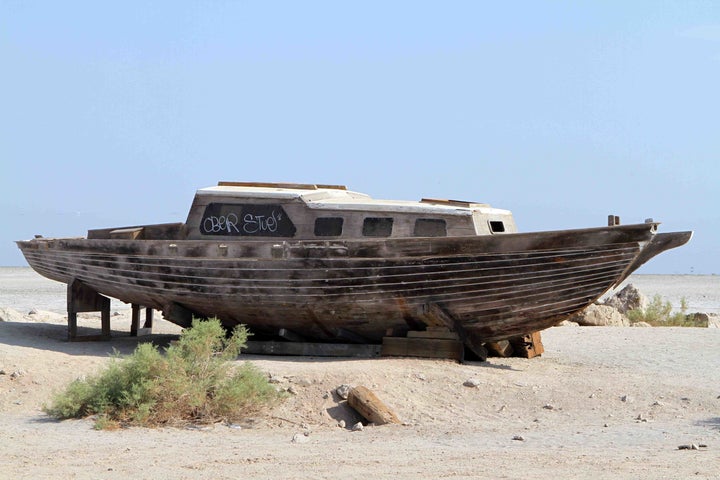 The duet features guest vocals by Rachel Haden (Haden Triplets, That Dog). The video features Sweet Apple's singer-guitarist, John Petkovic wandering around in a circa-1961 Mercury mission space suit. During the shooting, Petkovic was detained by the LAPD in Hollywood for not having a permit to film, but he was let go when he claimed to be an impersonator giving visitors "tours of the stars."
Check out the debut release of the band's video of the song, "A Girl and a Gun," from the band's new album, "Sing the Night in Sorrow."
Popular in the Community