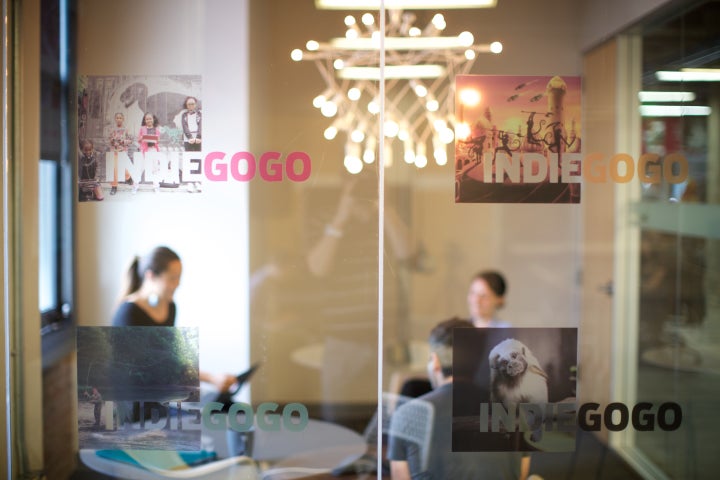 Indiegogo is eyeing its next milestone.
The site, along with many in the startup industry, awaits a federal ruling on equity crowdfunding, which would allow crowdfunding campaign supporters to invest in startups through equity.
Currently, people can donate to projects on Indiegogo (and similar sites such as Kickstarter) to receive perks -- such as a thank-you note or a completed product-- based on how much money they donate. These participants do not hold an equity stake in the projects they back.
Expanded regulation would open investment to a greater segment of the population and enable individuals to hold a greater stake in startups, Indiegogo co-founder and CEO Slava Rubin said in an interview with The Huffington Post.
"That's the Holy Grail," Rubin said of equity crowdfunding.
In October, the Securities and Exchange Commission is expected to finalize its decision on Title III of the JOBS Act -- which addresses equity crowdfunding.
Title IV, another provision of the JOBS Act, went live in June, allowing startups to raise up to $50 million from non-accredited investors, or regular individuals who have a net worth of less than $1 million and who have an annual income below $200,000. Indiegogo plans to roll out funding options that support this provision shortly, Rubin said. Startup investing was previously limited to a smaller segment of the population, including accredited investors.
Meanwhile, Indiegogo has launched a handful of new initiatives to expand its reach this year. It is a member of Amazon Launchpad, which will host startup projects on its site and offer greater exposure for sales.
The crowdfunding platform also launched its Indiegogo Life unit, which doesn't charge fees for fundraisers and serves personal causes like medical bills, community projects and honeymoon trips. One of its campaigns -- led by the photoblog Humans of New York and aiming to send Brooklyn students on a tour of Harvard University -- went viral, raising $1 million in a week.
This all fits into Indiegogo's long-term vision to "democratize funding," Rubin said. A campaign "needs to resonate with passionate people first, and as soon as that ball starts rolling, then other strangers start falling on as they see it through media and exposure," he added.
Founded in 2008, Indiegogo has launched over 300,000 campaigns to date. In January 2014, the company announced it had secured a $40 million funding round, led by Institutional Venture Partners and Kleiner Perkins Caufield & Byers.
Equity crowdfunding is growing fast in Europe. Seedrs, a platform based in the United Kingdom, just raised about $15.6 million in funding and is looking to expand to the U.S. Equity crowdfunding in the U.K. grew by 410 percent between 2012 and 2014.
Related
Popular in the Community