As Americans celebrate Columbus Day on Monday, a number of places are moving to recognize a different holiday.
Seattle and Minneapolis are among the locations that will celebrate "Indigenous Peoples' Day" this year as part of an effort to recognize the marginalization of indigenous groups, who were already here when Christopher Columbus discovered the Americas and were nearly wiped out afterwards. The resolutions, which passed for the first time in both cities last year, will not replace Columbus Day, but rather recognize indigenous communities alongside Columbus.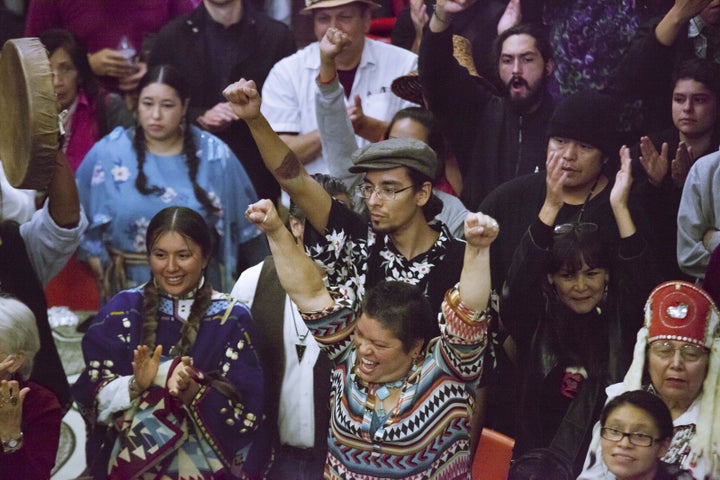 While the resolutions can't override the federal holiday, they are still an expression of the city's intent to recognize indigenous communities, said Seattle Councilmember Kshama Sawant.
Advocates say the resolutions produce small but meaningful changes the cities. Minneapolis, for example, is working to change the language on its parking meters to say that holiday parking rules are in effect on Indigenous Peoples' Day instead of Columbus Day.
"I think for most people who know the reality of colonialism, imperialism, the genocide that happened of the indigenous community, for them the idea of celebrating all of that via Columbus Day is quite abhorrent," Sawant said. "It was important to have the city of Seattle declare that they're not going to be celebrating Columbus Day, they're celebrating Indigenous Peoples' Day."
Indigenous Peoples' Day, Sawant says, is also intended to draw attention to the way that indigenous communities continue to be marginalized and lack access to basic services. More than one in three native children live in poverty, and the high school dropout rate is the highest among any ethnic group in the country.
Columbus Day, the second Monday in October, has been recognized as a federal holiday since 1968. In addition to the places that celebrate Indigenous Peoples Day on Columbus Day, there are at least a dozen states that don't celebrate the holiday at all. South Dakota and Hawaii recognize the day as Native American Day and Discoverers' Day, respectively.
Alondra Cano, a Minneapolis council member who pushed for the resolution there, said that the city's first celebration was a "really emotional day." It was especially important for Native American children "who are going to grow up not having to feel ashamed or feel like something isn't right when people talk about Columbus Day," she said.
Even though Cano was able to get the resolution passed, there were objections along the way. Minneapolis Council President Barbara Johnson objected to the resolution and invoked scalping that her ancestors endured, according to Cano. A representative for the city's labor unions opposed the resolution, Cano said, because she felt it diminished "the impacts of the wonderful things that Christopher Columbus had brought to the Americas."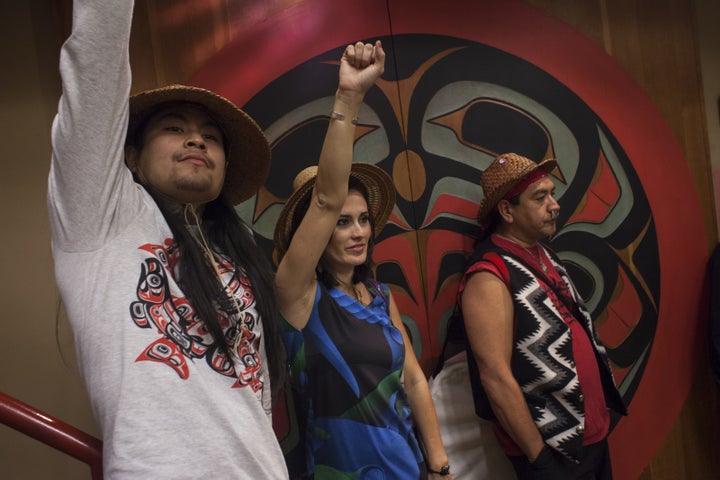 Cano added that some of the persuasion necessary to get the resolution passed involved convincing people that not "everything good and great only happened when Christopher Columbus came."
Martin Nigrelle, president of the Board of Directors at the Italian Community Hall in Seattle, said that the city's Italian community felt that the resolution pitted them against the indigenous communities.
"We support the indigenous peoples having a day of recognition. I think we were offended that we weren't included in the choice process and were offended that it was in some ways pointed at the days we celebrate," he said. "We recognize that Columbus is, should we say, a flawed hero at best in terms of now that we can look at things with a historical perspective, but nonetheless the holiday has come to mean more than just one man for us in terms of its celebration."
"It's not really about whether they have the same day as us or not," he added.
Both Sawant and Cano said that they hope the success of the resolutions in their respective cities encourages more places to pass similar measures. But they also hope the resolutions can have an impact beyond just one day.
"I think that we need a major shift away from the way history is taught in our schools and towards teaching the accurate history," Sawant said. "Teaching this kind of history will empower people of color who come from people of color backgrounds, low income backgrounds to take real pride in their genuine issues."
Correction: An earlier version of this story incorrectly stated Sawant's party. She is a member of the Socialist Alternative party.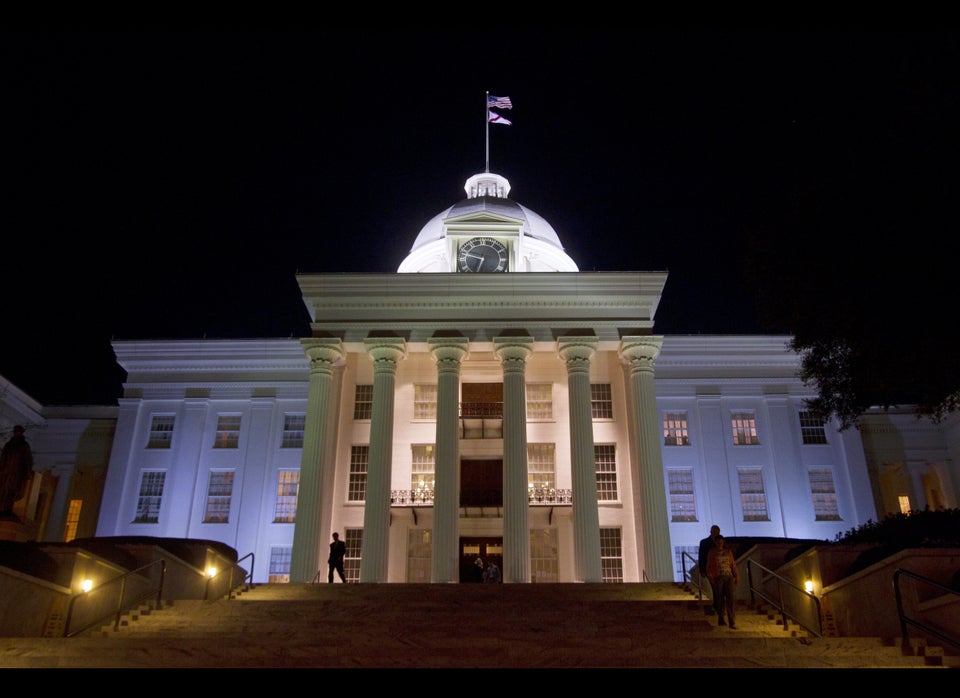 U.S. State Capitol Buildings
Popular in the Community