Every Thanksgiving just before sunrise, several hundred people gather on Alcatraz for the Indigenous Peoples Sunrise Ceremony to remember the true story of Thanksgiving -- not the one about pilgrims and turkeys. And with this year's introduction of a permanent exhibit on American Indian activism on Alcatraz, Thursday's ceremony may be even more monumental.
Participants have gathered on the island for the ceremony since 1975 to protest the celebration of Thanksgiving in the United States.
"But this was not a Thanksgiving declared as we all learned in school because the pilgrims and the Indians sat down for a beautiful feast of traditional foods from this land that we gave the world," said an organizer over a loudspeaker at the 2010 ceremony. "No this day was declared the first Thanksgiving to give thanks for a massacre by those settlers against the Pequot Indian people. 700 unarmed men, women and children were killed during their green corn ceremony. [...] We're here to remember those peoples that were sacrificed and ask that those leaders -- like the one that declared Thanksgiving day and continue it as a holiday in this country -- that they remember."
At the ceremony, participants also honor the American Indian Occupation of Alcatraz from 1969-1971. Though the occupation was eventually quelled by the government, one of the group's demands -- the installation of a cultural center -- is finally becoming a reality after 40 years. Thanks to efforts by San Francisco State and CSU East Bay, Alcatraz will now be home to a permanent exhibition honoring the occupation and history.
"Some said the occupation was a failure," said Eloy Martinez, one of the original protesters, to SFGate. "But look: we did get out cultural center after all. It just takes time."
According to SFGate, the new exhibit will feature photos, videos and sound recordings. Curators spent a year interviewing occupiers including Leonard Oakes, whose late father Richard Oakes was the leader of the occupation.
"He would really like this," Oakes told SFGate about his father. Oakes lived on Alcatraz during the occupation as a child. "Living here was the most defining moment of my life."
Check out photos and video from last year's Indigenous Peoples Sunrise Ceremony below: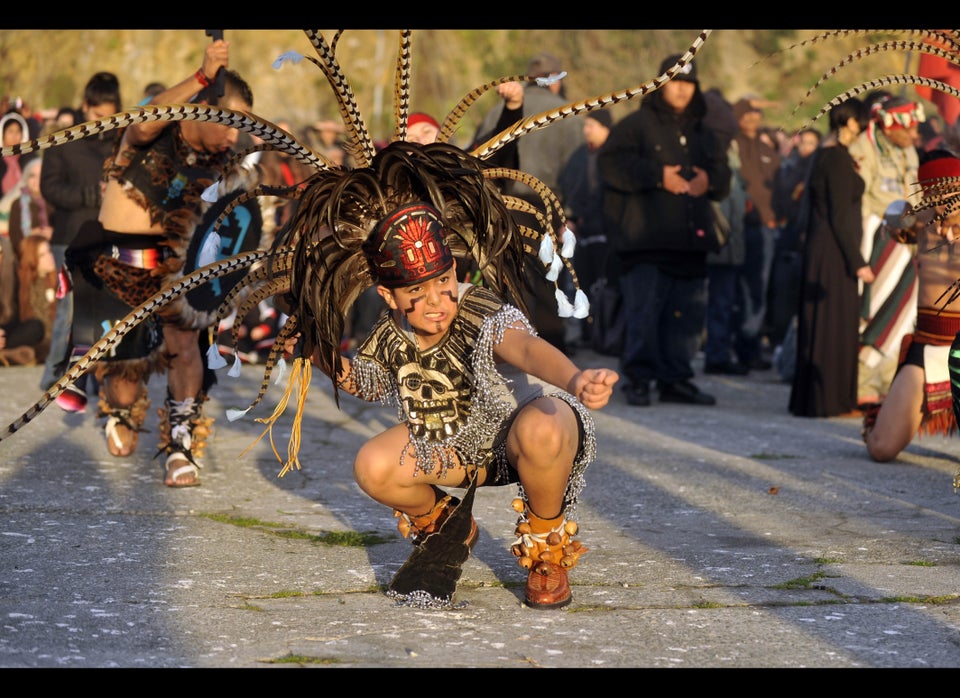 Popular in the Community