When we relaunched HuffPost Voices about a year ago, I felt exhilarated about a whole site dedicated to the experiences, struggles and joys of structurally marginalized people. And because many of us occupy more than one space, we wanted to emphasize intersectionality. Today, Voices is bursting at the seams with nuanced stories about everything from how anti-LGBTQ+ policies affect us to accurate racial representation on shows we love (or love to hate).
Voices is a place where you can connect with your most genuine self, where the cultural stories you consume come thoughtfully from people within the community. That should be the standard, and we're hoping to set it.
Another intention that guides us at Voices is to give you important stories that don't exist anywhere else (I mean, other than TikTok). That was the impetus for launching our new Indigenous Voices section. Much of the journalism regarding what it means to be Indigenous today is all too reductive, relying on tropes or tragedy. And while you better believe we will address the historical and persisting attempts at erasure of Indigenous people, there's also a lot of joy — an act of resistance in itself — that the world needs to see.
Our stories will examine the complexities that tribal communities and those with Indigenous backgrounds experience today, while reflecting on what it means to survive and thrive in this cultural, geographical and inherently political identity. We've been dropping some jewels along the way, and I'm thrilled to announce the (ethically sourced) diamond in our crown: a stunning photo essay, coming next week, exploring the impact of "Reservation Dogs," the first ever Indigenous-led series to grace our screens. The show, centering the experiences of four Native teens in Muscogee Nation, is both sharp and illuminating, full of the authenticity that only an all-Indigenous cast and writers room can bring.
Our essay, featuring photos by Jonathan Blaustein and words by Indigenous writer Chyana Marie Sage, reveals tender, behind-the-scenes moments and draws on exclusive interviews from two of the leading actors, Devery Jacobs and D'Pharoah Woon-A-Tai. Remember their names; they're well on their way to becoming huge stars.
Much of the journalism regarding what it means to be Indigenous today is all too reductive, relying on tropes or tragedy.
Sage, who is writing a memoir about growing up Cree in Canada, calls the show a win for everyone in the diaspora. "Speaking with Devery and D'Pharoah, and listening to their perspectives and stories — we had so many similarities," she tells me. "There are so many common threads among us Indigenous people, no matter what nation we are from. We just understand each other's struggles, joys, and the passion for representation."
And that's the whole point of Voices as a unique online space: Here, we as people of color and queer people can feel seen, rather than gazed upon. It's your favorite group chat brought to life, with people you trust engaging in discussions that matter to you right now. On Indigenous Voices, you'll hear from Native organizers, artists, chefs, actors and researchers of all ages and gender expressions.
In the stories that we'll publish in the coming weeks and beyond, we'll lean into what the future holds in these communities, and look at the evolving concept of sovereignty through the eyes of young activists. To stay updated, check out our Indigenous Voices home and follow us on Instagram and Twitter.
Above all, the stories you'll find in Indigenous Voices upend the concept of assimilation. This rich culture is an absolute flex, and we'll remind you of that every single day. As Sage aptly put it to me: "Amidst all the adversity that has been stacked against us, we are still here, and we are vibrant and thriving."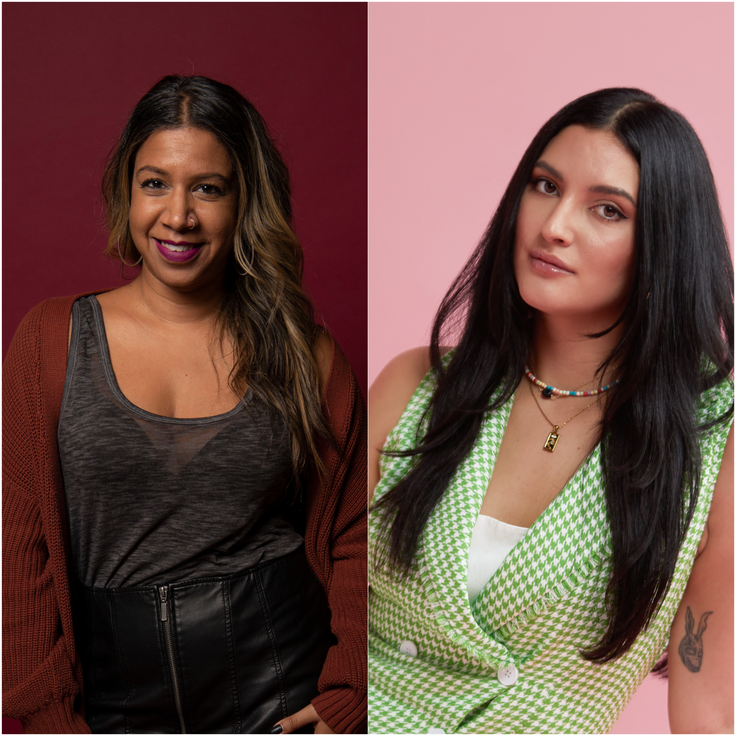 FX is the launch sponsor of Indigenous Voices. The editorial product was developed and created independently by HuffPost's editorial team, with no input from the sponsor.