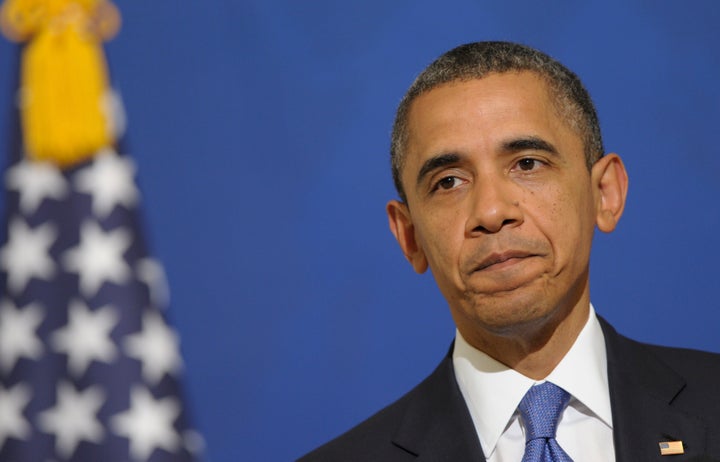 WASHINGTON -- White House spokesman Josh Earnest said Wednesday that the administration does not have a backup plan in the event that the Supreme Court strikes down the central piece of President Barack Obama's signature health care law -- the individual mandate -- or rejects the law in its entirety.
"There's no contingency plan in place," Earnest told reporters at the daily White House briefing. "We remain fully confident in the belief that the Affordable Care Act is constitutional."
Earnest dismissed rounds of questions about how the White House could have no Plan B if the individual mandate, which penalizes people for not purchasing insurance, is deemed unconstitutional -- something that observers of this week's Supreme Court hearings on the matter have speculated is looking more likely. Earnest said anyone's judgments at this point are premature.
"Trying to predict the outcomes of a Supreme Court case based solely on the questioning of the judges is a fool's errand," he said. He pointed to one lower court case in which some of the judges were conservative and asked tough questions of the Justice Department lawyer defending the health care law. In the end, he said, the court upheld the law.
"We're focused on implementing all of the provisions of the law," Earnest said. "If something changes, we'll confront it. But right now, we're focused on all of the provisions to maximize the benefits of the law."
The White House was already signaling last week that it does not have a contingency plan. But that was before the Supreme Court began hearing arguments on the matter -- and before Obama's legal representative in the case, Solicitor General Donald Verrilli, got hammered in the press for a shaky performance.
Asked if the White House was rattled by those reports, Earnest defended Verrilli as "one of the brightest legal minds in D.C." and said that the White House has "complete confidence in him."
Earnest said he did not know if Obama had caught any of the audio broadcasts of the Supreme Court hearings and noted that the president was in South Korea until Tuesday night. But he added that Obama has been following the hearings "closely" through media reports and briefings from his staff.
Calling all HuffPost superfans!
Sign up for membership to become a founding member and help shape HuffPost's next chapter
BEFORE YOU GO