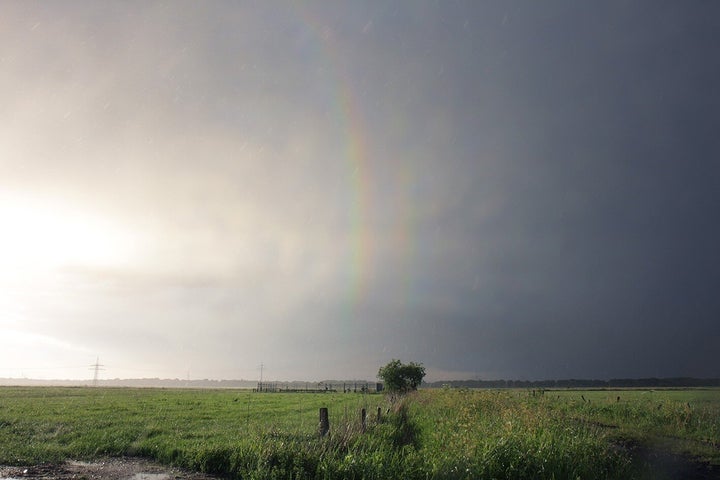 In a rare New York appearance, filmmaker Idrissou Mora-Kpai will be showing his latest film, Indochina, Traces of a Mother. This film concerns the tirailleurs sénégalais, West African soldiers who fought on behalf of France during both World Wars as in the War in Indochina. A documentary on this subject alone would be fascinating, but Mora-Kpai takes it one step farther, looking at the dynamics of families -- specifically those of West African men, their Vietnamese wives, and their children, torn between countries and ambiguous in their status in the post-colonial world.
Mora-Kpai is one of the foremost documentary filmmakers in West Africa, if not the entire continent. His presence is well known at FESPACO, the annual cinema festival that takes place in Ouagadougou, Burkina Faso. After having explored his return from Germany to Benin in Si-Gueriki, la reine-mère (2002) and the environmental racism of uranium mining in Niger in Arlit: Deuxieme Paris (2004), Mora-Kpai has taken on a much more ambitious project that spans the second half of the 20th century and the farthest reaches of the French Empire.
Ever since Rachid Bouchareb's Days of Glory (Indigènes in French), the question of colonial soldiers fighting for France has generated significant activity and research, which has forced France to reconsider the role that its colonies played in World War II and in its Liberation from Nazi Germany. By my research, Mora-Kpai's film is the first work to deal directly with the question of Indochina, and this is especially important considering the size of the phenomenon. Between 1946 and 1954, over 60,000 African soldiers were enlisted by the French (often involuntarily) to fight the Viet Minh.
The traces of this enlistment can perhaps be seen in colonial archives, but Mora-Kpai's oral history provides us with a means by which to see their effects. Through the story of Christophe, a 58-year-old Afro-Vietnamese man, we are confronted with the ambiguities born of the marriages between these soldiers and Vietnamese women. Christophe, like so many other children, was shipped back to Africa by the colonial army after the war, and would never again see his mother.
Mora-Kpai's film is poetic and profound, delving into the painfully ambiguous experiences of French colonialism without reverting to moral tropes. At times academic, the film nonetheless explores the feelings of its interviewees, accompanied by the melancholic, but hopeful chords of Senegalese composer Wasis Diop. As much a film about what was as what could have been, Indochina, Traces of a Mother, helps us to remember and to live again. The screening will take place Wednesday, April 11 at the Maison Française of New York University.
Related
Popular in the Community