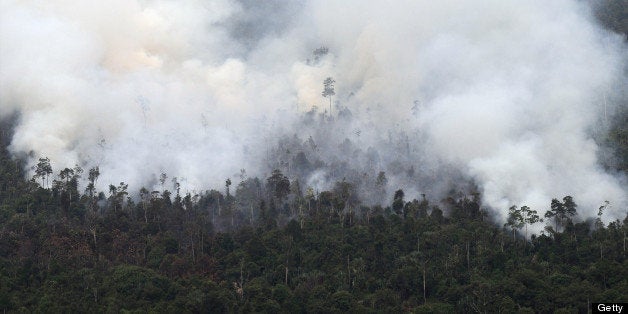 Palm oil companies are suspected of illegally starting widespread forest fires in Indonesia in order to clear land for palm oil plantations, Indonesian officials say. The fires have caused record levels of hazardous smog in neighboring Singapore since Wednesday.
"Since the fires are happening mostly on plantation lands, we believe there are plantation companies involved," Indonesia's National Disaster Management Agency spokesman Sutopo Purwo Nugroho said, according to The Times of India. "The president has already put together a team to investigate who owns the plantations."
The paper notes that the illegal burning of forests generally happens from June to September each year -- during Indonesia's dry season.
"This recent smog is just the most visible part of the serious deforestation and human rights crisis sweeping Indonesia," Laurel Sutherlin of the Rainforest Action Network, a San Francisco-based environmental organization, told The Huffington Post via email Friday. "Widespread, illegal burning to clear rainforests and peatlands for palm oil and pulp and paper plantation expansion is unfortunately a well-established yearly ritual in Sumatra."
A staple for cooking throughout Southeast Asia and elsewhere, palm oil is the single largest traded vegetable oil commodity in the world, and global demand is rising rapidly, the U.S. Department of Agriculture says. The oil is increasingly used in the manufacture of cosmetics, soaps, pharmaceuticals and industrial products. It is also used to make biodiesel fuel.
Related
Before You Go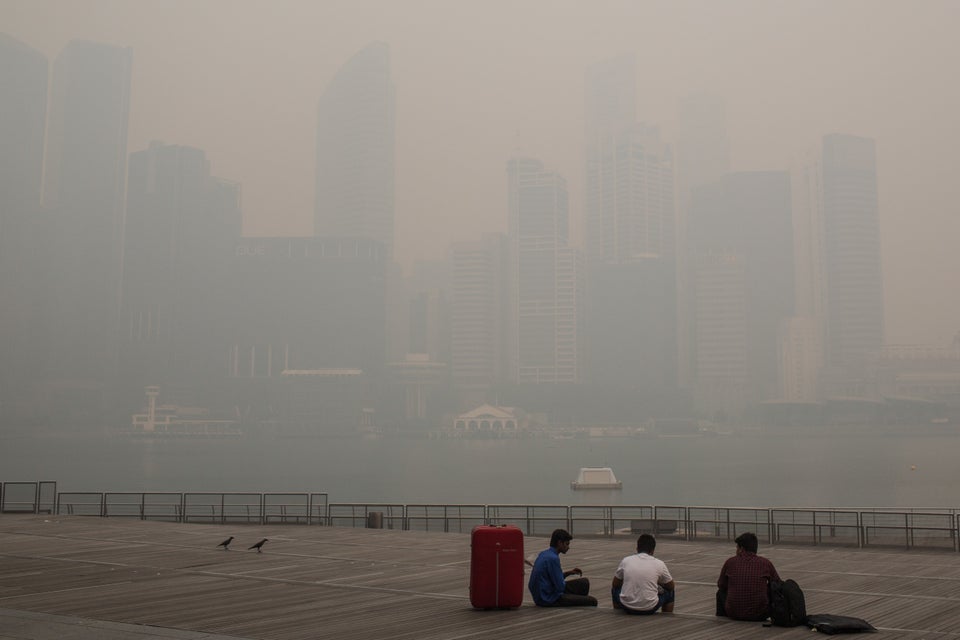 June 2013 Singapore Smog
Popular in the Community