Bisri Adib, a writer and translator in the small Indonesian town of Rembang, spends hours a day fighting the self-described Islamic State. His weapons of choice? Facebook posts, WhatsApp messages and funny memes.
Adib, 36, is one of the 500 or so Indonesian "cyber warriors" who are using social media to counter the ISIS propaganda machine. They work from coffee shops, internet cafés, university campuses, their offices (stealthily) and their homes; on smartphones, laptops and shared computers.
Their message: that Islam's tolerant, pluralistic side is the true faith. Their target: young Muslims who are being lured by ISIS' fundamentalist vision of good vs. evil.
"We try to set a 'perimeter' around aggressive Islam so that it doesn't spread beyond those who are already radicalized," Adib said.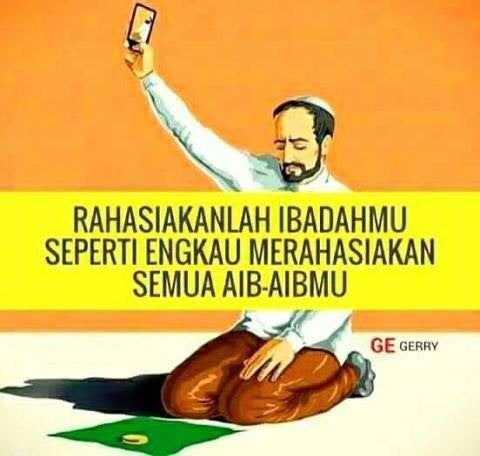 Indonesia has the world's largest Muslim population, which has been largely resistant to radical movements. But in the past two years, over 600 Indonesians are believed to have defected for ISIS-controlled territories. The Islamic State's vast propaganda machine is a major factor: Its supporters send over 90,000 social media messages every day. And it has its own news agency, Amaq, which breaks stories for a global audience.
The counterattack is coming from Nahdlatul Ulama, a moderate Sunni Islamic movement launched in Indonesia nearly a century ago that now claims 50 million members worldwide. NU was originally founded to stem the spread of Wahhabism, a militant, ultra-conservative version of Islam that originated in Saudi Arabia. It's Wahhabism, along with Salafism, another originalist strain, that underpins the ideology of the Islamic State today.
NU promotes Islam Nusantara, or "Islam of the Archipelago," a tolerant, expansive form of the faith that arose from Indonesian Muslims' centuries-long co-existence with Hindus, Christians, and Buddhists.
Adib and his fellow cyber warriors are just the latest volunteers -- and social media is just the latest weapon -- in its international battle to beat back extremism.
A Wall Around Extremism
Adib joined NU when he was a 20-year-old college student. He believes that NU's liberal approach to religion, education and civic life contains the "antidote" for extremism. And he thinks the internet is particularly well-suited to disseminate this message.
"The Prophet [Mohammed] said, 'La taghdab -- don't be angry,'" he told The Huffington Post. "We try to make the image of Islam as fun as possible. That's why memes and tweets are the best way to spread our ideas."
On Facebook, Adib said he posts silly memes that poke fun at extremists as well as earnest text posts that extol moderate Islam. He's active in several WhatsApp groups, both public and closed, where people exchange anti-ISIS memes. He isn't on Twitter himself, but he said many of his fellow volunteers are, and they spend hours conversing with pro-ISIS accounts.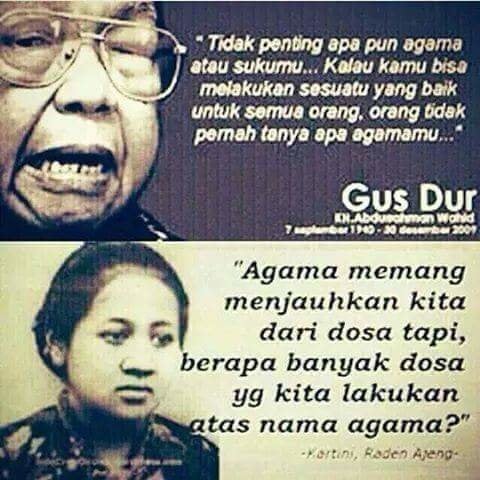 The Islamic State's propaganda is aimed at vulnerable Indonesian youth, especially in large cities like Jakarta and Yogyakarta, according to Adib. The extremists cite the Quran as justification for ISIS's militant efforts.
One way Adib and his fellow volunteers try to counter that is by providing alternative interpretations for those religious quotes. They do this both on individual Twitter accounts -- like @savicali, @teronggosong and @mbah_lalar -- and on group accounts -- like @kbaswaja and @ansorcybermedia. They rally around hashtags like #ayomondok and #antiwahabi.
Adib also trains additional volunteers at a local madrassa, or religious school, two or three times a week. It is largely basic instruction on how to set up a Facebook or Twitter profile, how to optimize posts for social media and how to share content with like-minded volunteers.
"Many young people are full of positive Islamic content in their mind, but they are not capable of uploading these thoughts to social media," he said. So he shows them how.
Outside of a handful of volunteers at NU headquarters in Jakarta, the members of the anti-propaganda initiative are, like Adib, spread out across the islands of Indonesia. An informal network has been working online for at least six years (going back to when the main extremist threat was al Qaeda, not ISIS), according to Yahya Cholil Staquf, a senior NU official. But he said the volunteers have ramped up their efforts in the last six months.
Social Media Has Its Limits
Fighting a cyber war is far from simple. Nava Nuraniyah, an extremism expert at the Indonesia-based Institute for Policy Analysis of Conflict, offers some words of caution.
Facebook and Twitter -- two of the main platforms used by the cyber warriors -- are already sort of passé among extremist circles, she said. Rather, ISIS's current media of choice are messaging apps like Telegram and WhatsApp, which are encrypted end-to-end. (That means only the sender and the receiver can read messages. No third party can, including the app designers.) ISIS is also known for constantly shifting its messaging platforms.
But it's not enough to engage in anti-extremist efforts online, said Nuraniyah.
"It's good that these volunteers are giving a voice to the silent majority of moderate Muslims," she said. "But just putting your ideas out there doesn't really target those who are most vulnerable to radicalization."
The problem is that many of Indonesia's would-be radicals aren't Facebook friends with those posting moderate content, or following them on Twitter, or part of their messaging groups. Too often, the two sides may be missing each other online.
"In Indonesia," Nuraniyah said, "jihad is a social activity" -- not just a social media activity. "People get recruited online, through social media, but their further radicalization occurs offline, in study groups and meetings."
Those face-to-face gatherings happen in public places, at mosques and madrassas. Nuraniyah argues that such radicalizing activities must somehow be disrupted or limited in order to stem the growth of ISIS. She suggested that the Indonesian government cooperate with religious leaders at the municipal or village level to prevent such meetings.
David Against Goliath
Against the daily deluge of ISIS propaganda, there is a David-and-Goliath quality to the Indonesian volunteers' missives. But NU is extending its reach every day.
So far, the NU cyber warriors have worked almost exclusively in the Indonesian language, said Staquf, and not in Arabic, which is the lingua franca of many ISIS advocates. But he said he hopes to add Arabic outreach.
For its part, the Indonesian government has found it difficult to effectively attack the Islamic State's message.
"There is no state-induced politicization of religion in Indonesia," said Rohan Gunaratna, a security studies professor based in Singapore. "So the Jakarta government is not officially countering these foreign influences or promoting moderation and toleration."
When the Indonesian government decided to block access to some two dozen websites last year due to their "radical content," it did so with a clumsy hand that caused a major public backlash. "The websites were puritanical and sympathized with Salafi ideology, but they were not actually violent or terrorist," said Nuraniyah. Human rights groups came to their defense on the grounds of free speech.
That uproar illustrates the challenges that await any broad government efforts to quash non-violent extremism, Nuraniyah said.
But the voices of private citizens like Adib and his fellow cyber warriors aren't so constrained. Every day, they take aim at ISIS, one tweet at a time.
Calling all HuffPost superfans!
Sign up for membership to become a founding member and help shape HuffPost's next chapter