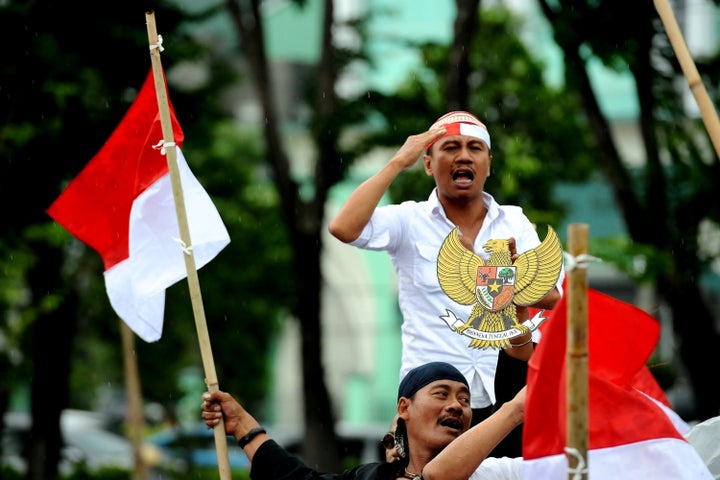 JAKARTA, Indonesia — Unlike in the West, where the rise of populism is characterized by nationalism, anti-foreign and anti-Islam rhetoric, populism in Indonesia has taken on a very different form. Here, we see the rise of radical Islam, which endorses both anti-Chinese sentiment and economic nationalism.
Radical Islam in Indonesia, with the Islamic Defenders Front leading the charge, is the main force behind the rise of populism in Indonesia. This has major implications for the nation's politics, society and economy. Radical Islamists have called for the adoption of Sharia law nationwide and penetrated mainstream moderate Muslim organizations, Islamic political parties, universities, Islamic schools and the media. The boldness of the movement is striking, particularly its savvy use of social media.
The anti-Chinese sentiment of many radical Islamists is not a new phenomenon. In 1998, Indonesia's ethnic Chinese became the target of riots that deepened an economic crisis as their business were ransacked by mobs. Radical Islamists, among others, were blamed for igniting the riots. The son-in-law of former President Suharto, General Prabowo Subianto, was also accused of having a role behind the anti-Chinese movement. However, he continues to reject the accusations. Riots against ethnic Chinese also happened the previous year in Makassar and in several others cities before that. 
The boldness of Indonesia's Islamist populist movement is striking, particularly its savvy use of social media.
Meanwhile, mainland Chinese companies have been aggressively targeting Indonesia — especially in infrastructure and natural resources. Controversial high-speed rail, power and mining projects in Sulawesi are some examples. With mainland Chinese investment, an increase in Chinese workers has triggered resentment and anti-Chinese sentiment, which is now a key part of the populist movement in the country. Radical Islamists are heavily critical of what they call "Chinese economic domination" in the words of Islamist leaders Rizieq Shihab and Bachtiar Nasir. This also affects feelings toward Indonesian nationals of Chinese heritage, who traditionally dominate the economy and business in the country.
IDF's influence became starkly evident this year after it successfully brought down Jakarta Governor Basuki Tjahaja Purnama on blasphemy charges. Ahok, as he is known, is both a Christian and ethnically Chinese. In national politics, however, the populist-radical Islamic movement hasn't been able to gain significant momentum. Islamic parties in Indonesia do not perform well at local or national elections, and often suffer severe internal party conflicts; the United Development Party, for example, is divided into two camps with two different chairmen, and the National Awakening Party is similarly divided between supporters of former president Abdurrahman Wahid and the current chairman.
For the most part, radical Islamists who would like to implement Sharia law have not been able to take control of the main Islamic parties, which maintain their commitment to Indonesia's founding principles. But they are able to gain support from certain political figures, such as deputy speakers of the parliament Fahri Hamzah and Fadli Zon, who is also deputy chairman of Prabowo's political party. The radicals have still not been able garner enough support to form an official political party.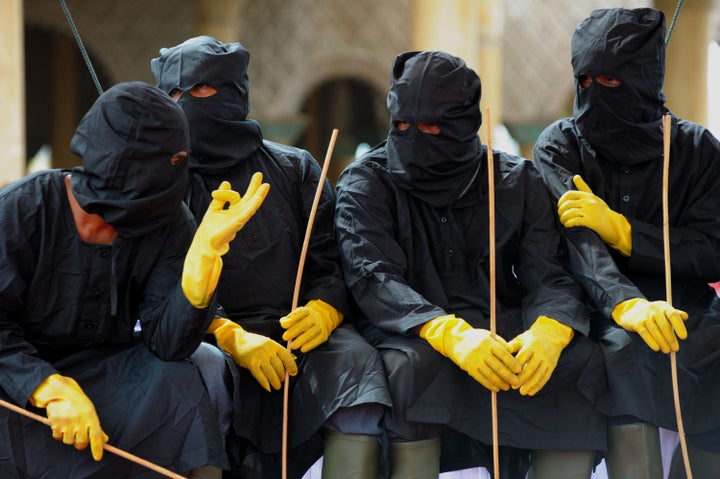 In spite of this, radical Islam significantly impacts the Indonesian economy. In September 2014, the government passed the halal law regarding halal certification, which covers food as well as any products that touch the skin, like clothes. The burden for this law falls on consumers, who now pay higher prices for many necessities.
Inequality is also helping fuel populism in Indonesia. The Gini coefficient — a measurement of wealth distribution within a nation — is quite high at 0.39, compared to India (0.37) and Vietnam (0.29). Most of those in the lower income bracket are Muslim, while those in the top income bracket are mainly ethnically Chinese; most of the top 50 richest Indonesians on the Forbes lists are ethnic Chinese. This creates a risk for ethnic conflict, as the vice president, Jusuf Kalla, recently warned when he closed the Muhammadiyah congress in Ambon at the end of February.
President Joko Widodo — commonly known as Jokowi — and his administration are working to overcome the growing populism ignited by radical Islam. The 2017 mass organization law bans Islamic organizations that are considered to be in breach of the nation's founding principles. Hizbut Tahrir, which advocates for the revival of a caliphate, was banned just after the law was passed.
Jokowi is also working with moderate Muslim organizations, like Muhammadiyah and Nahdlatul Ulama, to form a coalition against the influence of radical Islam. The effort has had some positive results so far, as shown by their commitment to fight against radicalism and not changing the state principles to align with Sharia law.
Islamist populists are well-positioned to strengthen their movement, especially as Muslims continue to feel marginalized in a country where they are the majority.
The government is making efforts to overcome inequality by redistributing state land to the poor. Cash transfers for the poor have also increased. In addition, village development is intensified through the higher allocation of the village fund.
These efforts by the Indonesian government to curb populism led by radical Islam are steps in the right direction — but not enough. Wider participation by moderate Muslims is required. Meanwhile, economic policies need to better address poverty and inequality by creating jobs. Foreign direct investment should be encouraged in order to contribute to economic growth and jobs. However, the sensitivity related to anti-Chinese economic domination should also be addressed, especially relating to the issue of bringing in large number of mainland Chinese blue-collar workers.
The potential for populism led by radical Islam continuing to grow in Indonesia remains strong. Though they have failed to dominate mainstream politics, Islamist populists are well-positioned to take advantage of social, political and economic trends to strengthen their movement, especially as inequality between ethnicities remains high and Muslims continue to feel marginalized in a country where they are the majority.
Calling all HuffPost superfans!
Sign up for membership to become a founding member and help shape HuffPost's next chapter
BEFORE YOU GO
PHOTO GALLERY
Indonesian Muslim Band