Get ready for a one-night stand, a surprise breakup and a bumbling reunion with friends on "Indoor Boys" this week ― and that's just in one episode. 
The acclaimed series follows gay ex-roommates Nate (Alex Wyse) and Luke (Wesley Taylor), whose platonic, albeit sexually charged, relationship has been building since adolescence. 
The first of this week's two new episodes, "The Perfect Guy," finds the two men canoodling in Nate's New York apartment after spending the night together, prompting pals to believe they're in a relationship ― even though they're both dating other people. (Catch "The Perfect Guy" above.) 
The drama intensifies in "Surprise," when Nate's family gets together for a swanky dinner party. Amidst the frenzy of preparations, both Nate and Luke get some unexpected visitors, including Luke's former fling Tyler (Frankie Grande), who makes for a sassy cater waiter. (Check out "Surprise" below.)
"I don't see a lot of stories about gay friends, like a gay 'Broad City,'" Wyse has said. "Sometimes there is a sexual tension that exists. They're simultaneously these best friends, but there's also something casual going on and something deeper going on. There are all of these layers happening at once, and that felt something that was really specific to gay friends." 
Still, he said the comedy resonates among audiences who don't identify as LGBTQ.
"I felt that people watching can see parts of themselves," he said. 
The final two episodes of the second season of "Indoor Boys" premiere Monday, July 16, on HuffPost. Be sure to tune in. 
You can catch older episodes of "Indoor Boys" here.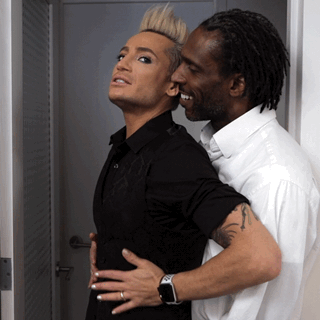 REAL LIFE. REAL NEWS. REAL VOICES.
Help us tell more of the stories that matter from voices that too often remain unheard.