The second season of "Indoor Boys," the comedy series that takes a humorous look at gay male friendships in the era of social media, reaches a startling and unexpected conclusion this week.
Former roommates Nate (Alex Wyse) and Luke (Wesley Taylor) have enjoyed a platonic relationship since adolescence ... well, mostly platonic. The tension between the two has reached an all-time high, however, following a one-night stand in Los Angeles. Since then, the guys have relocated to New York ― for now, anyway ― where they've both vowed to be committed to their current boyfriends.
Old habits, however, die hard. 
The first of this week's two new episodes, "Ganache," sees both Nate's and Luke's families coming together for a dinner party where, as it turns out, everyone seems to be keeping a secret. Not only have Nate and Luke been keeping quiet about their relationship, but Luke's brother, Logan (Isaac Powell), and mother, Lenora (Veanne Cox), have been keeping a few skeletons in their own swanky closets. (Check out "Ganache" above.) 
The normally mild-mannered Nate takes matters into his own hands in "What I Want" and confronts Luke about the destructive pattern of their co-dependent relationship. He's soon faced with an ultimatum of the heart when his estranged boyfriend, Aaron (Michael Tacconi), makes an unexpected appearance. (Catch "What I Want" below.)
"These are two people in the Information Age who are closer to 'digital natives' than they'd like to be," Taylor has said. "So when you put that all together, it makes for a pretty fun set of problems."
Wyse added: "They're simultaneously these best friends, but there's also something casual going on and something deeper going on. There are all of these layers happening at once, and that felt [like] something that was really specific to gay friends." 
You can catch both seasons of "Indoor Boys" here.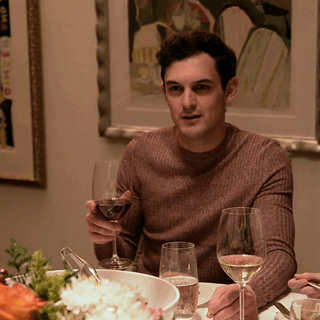 REAL LIFE. REAL NEWS. REAL VOICES.
Help us tell more of the stories that matter from voices that too often remain unheard.