Nevertheless, the city's locavores have not been left out in the cold or forced to adapt to a new, all-fast food, non-organic diet thanks to the bevy of indoor, winter farmers markets held throughout the Chicago area during the cold months.
Below is a roundup and a selection of photographs of area farmers markets helping Chicago foodies keep it fresh and local year-round. Have an area favorite we missed? Let us know in the comments.
Evanston Indoor Farmers Market
In its first year, the near north suburban market is organized by Friends of the Evanston Market and features many of the same vendors that make their summer market such a smash. Vendors sell an array of offerings including gourmet baklava (from Sheekar Delights), gargantuan mushrooms (River Valley Ranch) and even organic soaps and lotions (Green Envee), just to name a few examples.
Saturdays through April 28, 9 a.m.-1 p.m.
Evanston Ecology Center, 2024 McCormick Blvd. (Evanston)
Green City Market
The city's largest sustainable farmers' market offers up a weekly indoor market throughout the winter. As Chicagoist recently wrote, while some indoor markets come up short in their breadth of goods available, the Green City Market, even in the winter, is plentiful -- including hot-house produce including lettuce, greens and peppers. The market recently celebrated the return of its winter season with a Super Bowl chili contest, the finalists of which will be judged at the Feb. 4 market.
Saturdays through April 28, 8 a.m.-1 p.m.
Peggy Notebaert Nature Museum, 2430 N. Cannon Dr.
Logan Square Farmers Market
This popular near Northwest Side market takes over the lobby of the Congress Theater during the cold months, allowing area locavores to continue their summer routines of checking out local produce, as well as local music, every weekend. Up for grabs at this market are some delicious-looking "Puffs of Doom," grilled cheeses, walnuts, blueberries and much more. On Feb. 4, local blues and gospel duo Poor Elvis will be treating market-goers with some tunes.
Sundays through March 25, 10 a.m.-2 p.m.
Congress Theater, 2135 N. Milwaukee Ave.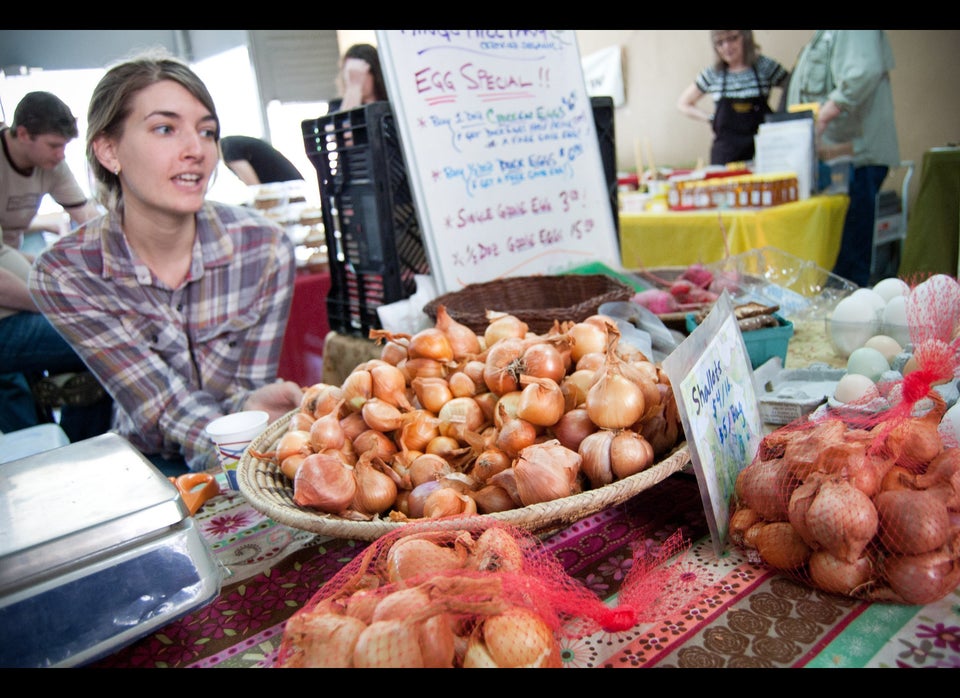 Indoor Winter Farmers Markets In Chicago
Related
Popular in the Community