It seems like this winter won't end. If the polar vortex swoops down one more time, I'm moving to the tropics.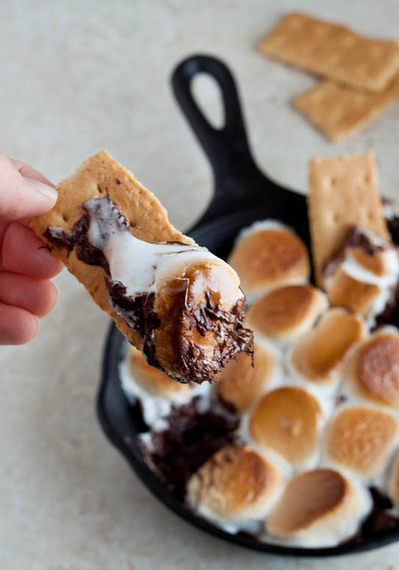 After the winter we've had this year, I am vowing to never take spring for granted again. I will celebrate the arrival of spring with grandeur. I will bask in the sun, spend lots of time outdoors, and walk barefoot as often as possible.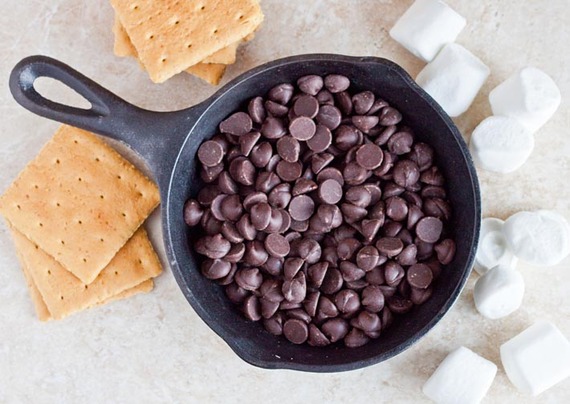 Until then, I'll be baking s'mores and pretending it's springtime in a tent next to a campfire at our favorite camping site. Heck, these indoor baked s'mores are easy enough for any time of year.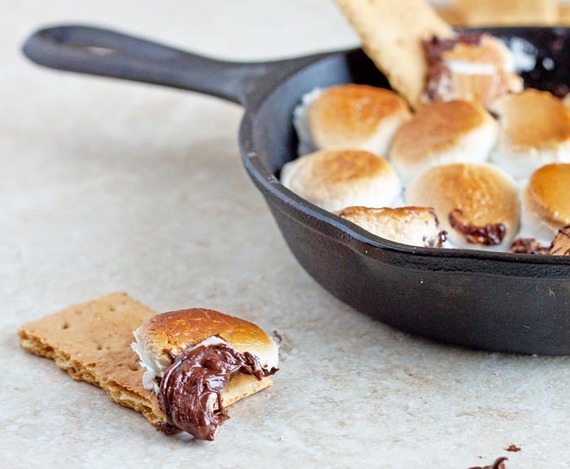 This recipe serves two, but could be scaled up in a larger cast iron pan. I use a 6" mini cast iron pan. I sprinkle in a layer of chocolate chips, and then add a layer of marshmallows on top. After a quick trip in the oven, I scoop up the melt-y, gooey concoction with graham crackers.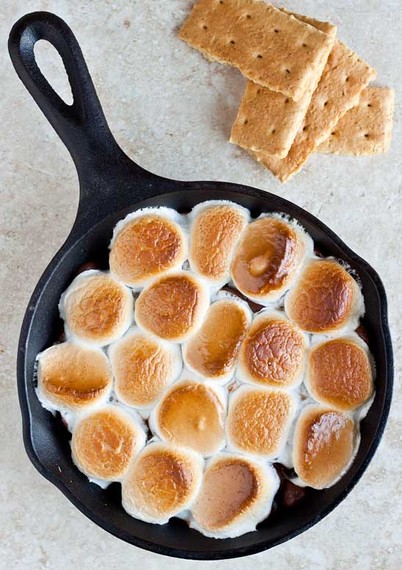 Recipe for Indoor Baked S'mores
1 cup dark chocolate chips
8 large marshmallows
graham crackers for serving
Instructions
Preheat the oven to 450.
In a 6" mini cast iron skillet, add the chocolate chips. Snip the large marshmallows in half and top the chocolate chips with them. (You could also use a scoop of mini marshmallows alternatively.)
Once the oven is up to temperature, add the skillet to the oven. Bake for 7-9 minutes, or until the marshmallows turn golden brown.
Serve with graham crackers for scooping.