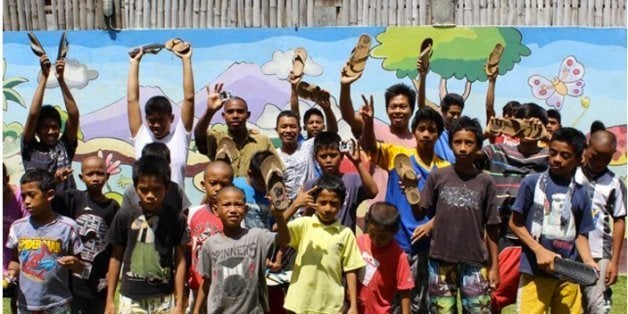 In 2004, San Francisco-based Kyle Parsons went to Bali on a surf trip and bought a pair of sandals that used repurposed motorbike tires for a sole. He loved the idea behind the sandals but found they were heavy and uncomfortable.
So, like any good entrepreneur, he tracked down the woman who had made the sandals and refined his vision while working with her in a tiny factory she ran out of her home. After years of design experimentation and business development, Parsons and his business partners found a way to make light, comfortable and fashionable shoes -- all while employing Balinese workers and using sustainable materials.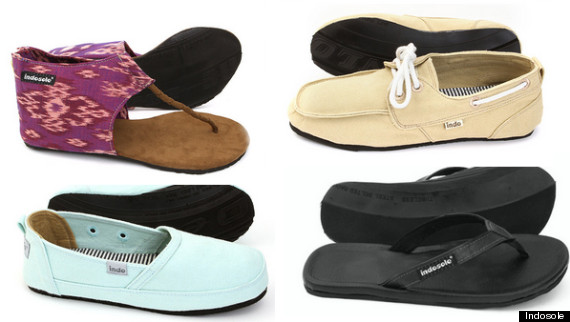 Indosole shoes and sandals are all made using repurposed motor bike tires. Motorbikes are the main mode of motorized transportation in Indonesia, and one of the largest contributors to the country's huge waste management problem. Millions of old tires are left in landfills that can't possibly sustain the load, and the country's lack of both infrastructure and waste-disposal education has led to overcrowded landfills, polluted ravines, streets, and eventually, ocean waters. A photographer captured tragic photographs of waves of trash barrelling off Java this summer.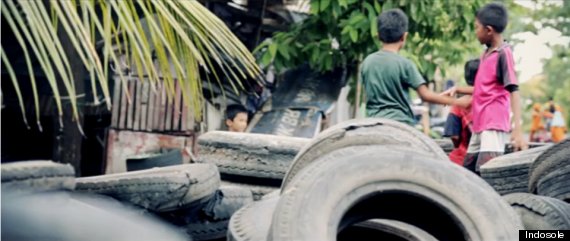 Indosole takes the tires directly from local landfills. They are washed, sanitized and cut to shoe size. Indosole claims to have saved over 16,000 tires from landfills since their launch in 2010. Each tire makes about two pairs of shoes.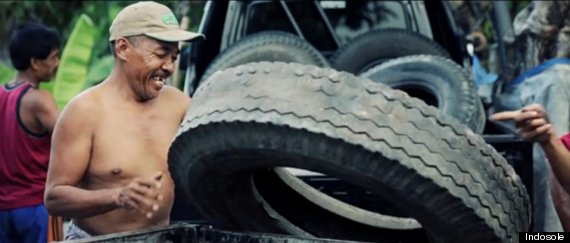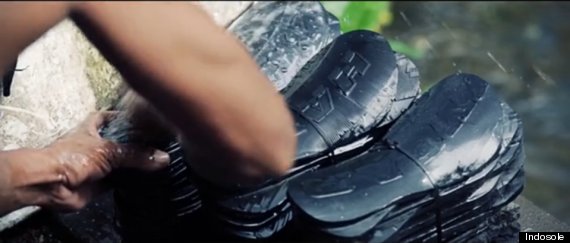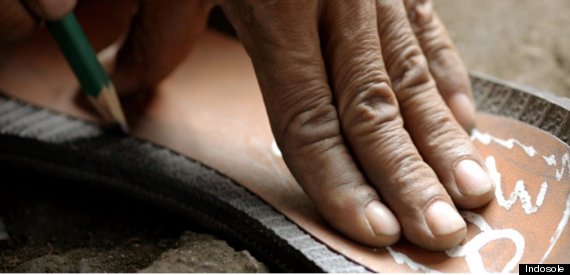 Repurposed materials are used wherever possible. (Repurposing, the lesser-employed cousin of recycling, is typically greener than recycling as it skips the reprocessing step.) Repurposing the motorbike rubber means that the rubber is not melted down, thus preventing gas byproducts. Repurposed burlap coffee bags provide the fabric for some of the sandals, while others are made from traditional Indonesian batik fabrics.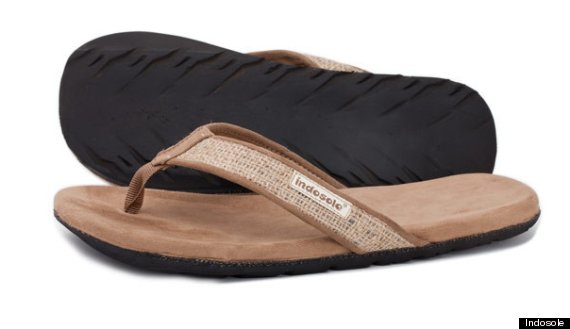 Apparel manufacturing lends itself to all kinds of sustainability nightmares: inefficient supply chains, exploited workers, wasteful choices in materials, huge emissions. By employing what they already have, where they already have it, Indosole has figured out how to be a truly sustainable company.
BEFORE YOU GO
PHOTO GALLERY
Sumba, Indonesia