 Lindsay Lohan has long cited Marilyn Monroe as her personal icon, and the troubled starlet appears to be following in the footsteps of the fallen Hollywood legend.
Journalist Stephen Rodrick profiled Lohan for the New York Times Magazine, detailing how Lohan acted on the set of "The Canyons." The result was a lengthy piece on how difficult the 26-year-old is to work with and how truly off-the-rails she has gone. In a behind-the-story interview, Rodrick offers his impression of Lohan, noting parallels between her story and that of Marilyn Monroe.
"There's talent in there," Rodrick, who describes Lohan as "fragile" and a "tornado," explains to the NYT. "She has that undefinable 'it' quality. You can see it at certain moments in the film. The frustrating/tragic thing, and Lindsay would be the first to admit it, is getting that talent out of her over the past few years has been nearly impossible. That's why I called the piece 'The Misfits,' after Marilyn Monroe's last film, one that Schrader and the crew were constantly talking about on set. You can't argue that Lindsay has the talent or resume of Monroe, but there is that same feeling of talent slipping away, perhaps permanently."
"The Misfits" was the 1961 film that featured the final performances of both Marilyn Monroe and Clark Gable. The film was supposed to be done in 50 days, but took 90, and Monroe was sent to the hospital for a week in the middle of shooting. In the original NYT profile, Rodrick describes how the "Canyons" director, Paul Schrader, started talking about "The Misfits" after getting frustrated with Lohan while on set.
"We're making 'The Misfits' on a microbudget," Schrader joked. He added, "But here's the thing: 'The Misfits' is actually a great film."
Rodrick and Schrader are not the only ones to make the Lohan-Monroe parallel. Fellow starlet Megan Fox made the Lohan comparison while speaking to Esquire about why she decided to remove her Monroe tattoo.
"I started reading about her and realized that her life was incredibly difficult. It's like when you visualize something for your future. I didn't want to visualize something so negative," Fox told Esquire, according to E! News. She continued, "She wasn't powerful at the time. She was sort of like Lindsay. She was an actress who wasn't reliable, who almost wasn't insurable ... She had all the potential in the world, and it was squandered. I'm not interested in following those footsteps."
Before You Go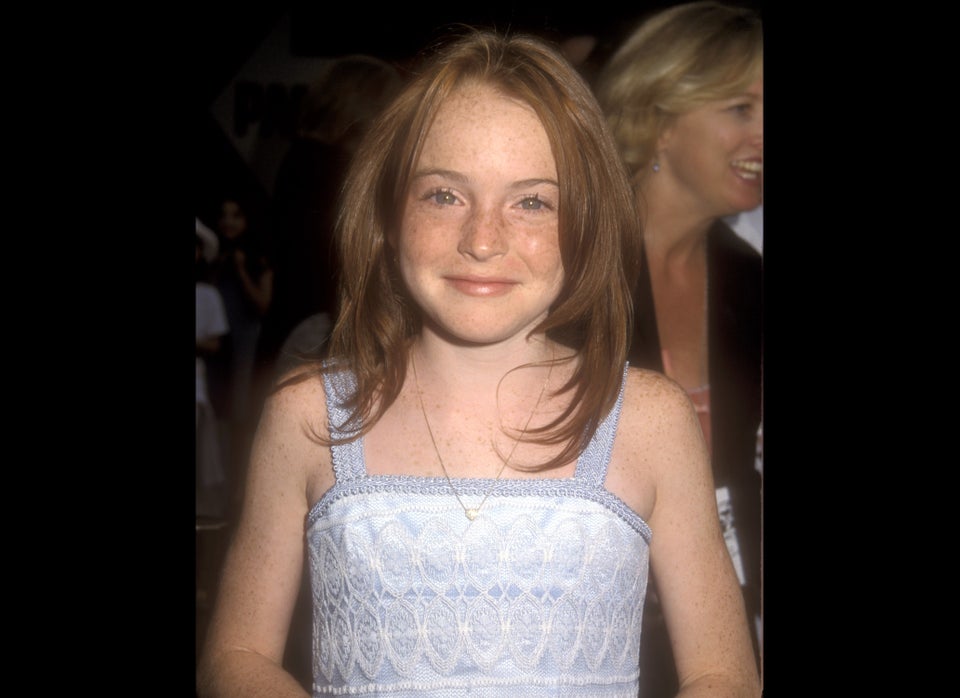 Lindsay Lohan
Popular in the Community