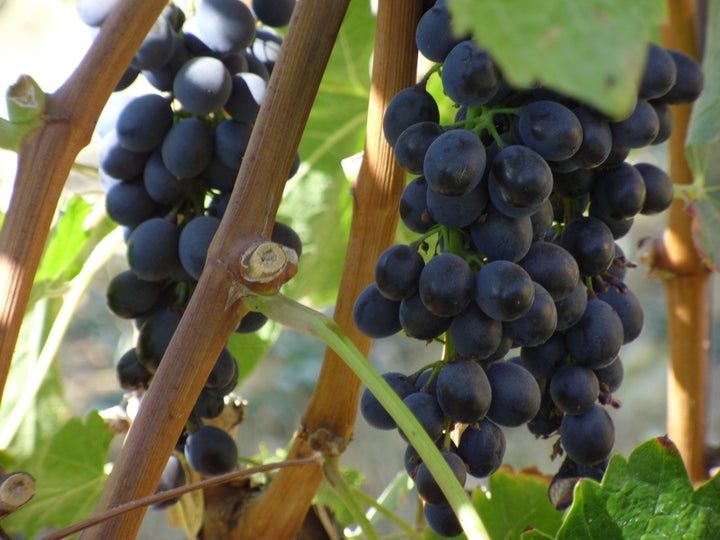 Earlier this month, I spent a lovely weekend in Washington's wine country, and the beauty of the harvest season reminded me why vineyard visits are one of my all-time favorite fall activities.
Each wine region offers its own unique charms, beautiful scenery and delicious varieties of wine. Though I do have favorite Virginia vineyards near my hometown, I love traveling to Napa and Sonoma in California's wine country, and to Washington state as well. What could be better than delicious wines -- California happens to produce my favorite! -- the beautiful vineyard landscape and indulging so many of your senses all at once as you taste perfectly crafted wines. Your eyes take in the whites and reds swirling in your glass; your nose enjoys the delicious notes coming off the wine; and then your mouth enjoys the best part, those satisfying, delicious sips! It's a great way to pass a cool, crisp fall day with friends or family.
I first visited California's wine country after a weekend wedding in Tahoe. I decided to take a side trip to Napa and Sonoma before returning home. I was immediately struck by the rolling hills covered with vineyards for as far as the eye could see. Vineyards zipped past my car window as I drove: an endless sea of beautiful landscape!
I fell in love with California wines and the beautiful l countryside after that first visit. I knew I needed to go back to experience more, and next time I brought along 13 friends. We met at a friend's house nearby and brought a potluck breakfast for a bite before we set out for the day. After our bagels and pastries, we were ready to tackle all that wine country had to offer. A limo picked us up and we piled inside -- 12 of us in the back and one friend up front with the driver. We visited four wineries throughout the day. At our third stop, we shared a homemade picnic lunch of delicious snacks, salads and fruit. We returned home in the early evening, having enjoyed a day full of friendship, laughter, delicious homemade food and a variety of local wines. All in all, the outing cost us $35 per person, including the limo!
With just a little bit of know-how and planning ahead, wineries are a wonderful destination option for an outing with friends, a romantic getaway or even family fun. Just like any trip, you'll want to do a bit of research before you embark on your winery weekend, and a helpful itinerary always comes in handy as well. Follow my below tips for the most enjoyable vineyard vacation:
Pick your winery region: I especially love West Coast wineries for the sheer number of options and the variety of their vineyards. California wineries offer organized trips and many preplanned options. They are able to accommodate groups and larger numbers of visitors whether they arrive by limo, train, bus or car. The biggest difference between Sonoma and Napa is the crowds, as Napa tends to be more touristy. Wine regions outside California may be less crowded, but they will require a bit more planning.
Hit the World Wide Web: If you are considering a visit, you'll want to check out the individual wineries' websites. Another one of my favorite travel research tools, Trip Advisor, offers a ton of insightful and useful information from many different perspectives. Some places require you to schedule an appointment, and if you are traveling with a large group of six or more like my friends and I did, you'll definitely want to call ahead so the winery can prepare for your visit. Also, keep in mind that the higher-end vineyards generally require reservations.
Price Check: As you research more, you'll learn that wineries can be a wonderful, budget-friendly trip with just a little extra planning. Some wineries offer free tastings, whereas other places charge a small free. You'll definitely want to research costs, since prices can range anywhere from zero up to75 or80 for a tasting. Another bit of insider knowledge to keep in mind is that many places will waive the tasting fee if you purchase a bottle of wine.
Another great way to cut down on costs, boost the fun factor and plan a safe and hassle-free experience is renting a limo with a group of friends. A limo ride saves you from having to navigate unfamiliar areas and provides you with an experienced designated driver familiar with the local roads. And remember, packing a picnic is another great cost-cutting option that also brings your friends and family closer together. I love seeing and sampling everyone's tasty snacks and sharing people's signature dishes!
Wineries cater to nondrinkers as well: Barrel Oak Winery, near my home in Virginia, is one of the busiest wineries I've ever been to, and so much of the activity is unrelated to drinking. Barrel Oak is all about fun and family. They have music, food, arts and crafts for children, and I've even seen pumpkin carving in the fall. I've truly never been to a winery like it in all my life; it really is fun for the whole family. They even encourage you to bring along your pet dog.
For those 21 and over and not interested in drinking, a vineyard visit may still be a great trip for you. From fine dining to the perfect picnic spots, vineyards are beautiful environments where you can enjoy nature, spend time with friends or family and dine on delicious food, whether it's homemade or prepared by a renowned chef. From live music to grape stomping, wineries offer a plethora of activities beyond swirling reds and whites in a wine glass.
One of my all-time favorite wineries, Walla Walla Vintners in Washington State, has a unique payment plan. When I visited earlier this month, Al, who works in the tasting room, was handing out delicious samples, and when I asked if there was a cost, he said it was free with a hug! Al and the staff at Walla Walla were so friendly, and they went out of their way to create a truly lovely experience.
If you are looking for a truly unique winery, I highly recommend Long Shadows Winery in Washington. They bring famous winemakers from around the world to Washington to use the locally grown Columbia Valley grapes. What a cool, eye-opening concept! The tasting room also features beautiful glass art by Dale Chihuly. The glass sculptures glistening in the tasting room reminded me that wine making and wine tasting are art forms as well. The more you learn about and taste wine, the more your palette matures, just like the wine matures in its bottle. Similarly, appreciation of art matures over time.
Here are a few of my favorite wineries from the West Coast to my backyard in Virginia:
California:
Cakebread Cellars in Rutherford, California, near Napa Valley. All Cakebread tastings or tours require an appointment.
Del Dotto Vineyards in Napa is a wonderful family-owned vineyard.
Washington:
Walla Walla Vintners in Walla Walla, Washington. Make sure to say hello to Al!
Long Shadows in Walla Walla, Washington. You'll want to make a tasting appointment ahead of time, and be sure to leave enough time in your schedule to admire the beautiful Chihuly art!
Virginia:
Barrel Oak Winery (BOW!) in Delaplane, Virginia. BOW! welcomes dogs!
Bluemont Vineyard in Bluemont, Virginia, nestled near the Blue Ridge Mountains. You just can't beat the views at Bluemont!
Lastly, I always recommend packing our own wine opener, glasses and a picnic blanket. If you buy a bottle of wine and decide to try it in your hotel room or a shady field nearby, you'll be able to do so in style!
For more travel tips or to share your favorite destinations and insider knowledge, follow me on Twitter @Wingwoman_Tracy.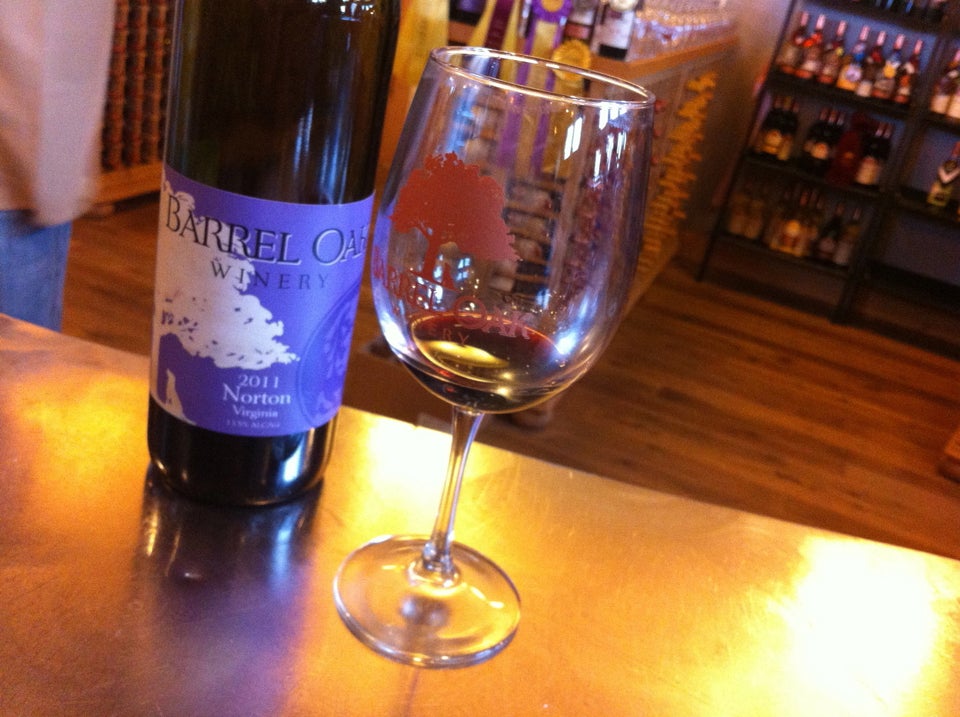 Winery Tours
Related